01.12.2017 | Research article | Ausgabe 1/2017 Open Access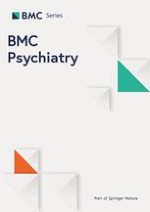 An ethnographic study of the effects of cognitive symptoms in patients with major depressive disorder: the IMPACT study
Zeitschrift:
Autoren:

Bjarke Ebert, Kamilla Miskowiak, Morten Kloster, Jon Johansen, Cara Eckholm, Torbjörn Wærner, Mads Holme, Louise Meldgaard Bruun
Wichtige Hinweise
Electronic supplementary material
Abbreviations
ICC/ESOMAR
International Chamber of Commerce/European Society for Opinion and Marketing Research
IMPACT
I
nvestigating
M
DD
P
atients'
A
ccounts of
C
ognitive Symptoms During
T
reatment
MDD
Major depressive disorder
MHP
Mental health professional
Background
A case study
Clara, a 23-year-old student, had just begun a master's degree at a French university when she suddenly fell into what she describes as a "third dimension." Her mood lowered, she was stressed and irritable, and she started getting into fights with her mother. Her brain seemed to slow down and everyday tasks, such as homework, became insurmountable. "I felt like I was stoned or drunk, or something," says Clara, reflecting on her mental state throughout her first months at university. Clara fretted but took no action—until one day when she woke up with her head spinning. The vertigo was so severe that she could not get out of bed, prompting her to make a rush appointment with her general practitioner. After a couple of sessions, Clara was diagnosed with major depressive disorder (MDD) and prescribed medication.
For the following 2 months, Clara did not attend classes; she quit her part time job as a secretary at a bank. "I was exhausted physically and intellectually, at every level," she stated. She was bedridden with a terrible mood and with little mental capacity or willpower. By the time of our visit 6 months later, Clara was back at university and at work, but her return to normality had been riddled with frustration. Her mood stabilized, but her cognitive abilities were still plagued by abnormal lapses. Her memory was shoddy: "It still happens that I ask a question, the person answers, and I ask it again 2 minutes later," and her ability to concentrate was in a state of disrepair: "I was in a 4-hour exam, and for 3 of the hours I didn't write anything at all," she lamented.
How do we make sense of Clara's struggle to recover from depression? Historically, MDD has been typified by its affective symptoms, related to lowered mood. However, recent studies have shown that a range of cognitive symptoms is often present during MDD and can persist after symptomatic remission from depression [
1
,
2
].
Burden of depression and cognitive symptoms
MDD is a common psychiatric disorder, with an estimated point prevalence of 4.7% of the global population [
3
]. The negative consequences are profound and impact health-related quality of life, workplace performance and sick days (presenteeism and absenteeism, respectively), and interpersonal relationships [
4
–
9
]. The global economic toll of MDD was estimated to be US$800 billion in 2010 and is rising [
10
]. In the US alone, the incremental economic burden of individuals with MDD in 2010 was estimated to be US$210.5 billion, with approximately half of the total incremental costs associated with the workplace [
11
].
Cognitive symptoms are a common feature of MDD that contributes to this large economic burden. In particular, cognitive complaints in MDD can be broad and non-specific, with deficits observed across processing speed, attention, learning and memory, and executive functioning [
1
,
2
]. Evidence suggests that cognitive symptoms directly influence workplace performance (perhaps to an even greater extent than affective symptoms) and directly contribute to socio-occupational disability independently of mood symptoms [
12
,
13
]. Subtle cognitive symptoms may also precede the onset of the formal major depressive episode (MDE) and increase the risk of illness onset [
1
,
14
]. Furthermore, deficits in processing speed, attention, learning and memory, and executive functioning may persist beyond depressive remission as residual cognitive symptoms [
1
,
15
,
16
].
Despite evidence of the inherent harms and long-lasting effects of cognitive symptoms, MDD treatment remains primarily directed at managing mood symptoms, with limited attention given to the management of associated cognitive complaints [
17
,
18
]. Nevertheless, only a few studies have investigated how patients with MDD experience cognitive symptoms and the consequent implications of those experiences for the people around them. This ethnographic study aims to evaluate the perceived impact of cognitive symptoms on the everyday life of MDD patients and of those with whom patients are regularly in contact. The insights from this study will help inform the development of educational material for people with depression and their families, friends, and work colleagues and help lead to the development of new tools to help healthcare providers (HCPs) better identify and treat people who experience cognitive symptoms in their everyday life in connection with MDD.
Methods
Results
Participant characteristics
In all, 34 depressed patients; 31 partners, relatives, or friends; 21 colleagues from 18 workplaces; and 13 independent HCPs participated in the study (Table
4
). More than half of the participating MDD patients were women (19/34; 56%) and most were employed (30/34; 88%). The mean (±standard deviation) age of the depressed patients was 40 (±9.1) years. Demographic characteristics were similar across countries. Of the partners/relatives/friends interviewed, there were 13 spouses/partners, 5 parents, 2 children, 2 siblings, and 11 other close acquaintances (i.e. friend, neighbor, roommate, or extended family). Workplace colleagues included 14 coworkers, 3 superiors, 2 HR managers, and 2 HR representatives. The independent HCPs interviewed included 5 psychiatrists, 4 psychologists, and 4 general health practitioners.
Table 4
Study population of the IMPACT study by patient type and country (city)
Population interviewed,

n

Brazil (Sao Paolo)

Canada (Toronto)

China (Shanghai)

France (Paris)

Germany (Berlin, Hamburg)

Total

Patients with MDD

7

7

7

7

6

34

Partners/Relatives/ Friends

7

7

7

7

3

31

Colleagues (Workplaces)

4 (4)

5 (4)

6 (4)

6 (6)

0

21 (18)

HCP

3

3

4

3

0

13
Patient perception of cognitive symptoms and the impact on daily life
The missing link between cognitive symptoms and depression
Most depressed patients had experienced cognitive symptoms before realizing that these might be related to their depression. Before discovering this relationship, many had attributed their symptoms to innate negative aspects of their personality, stress in the work environment, or family problems. Some even feared the presence of other disorders, such as Alzheimer's disease. When Clara (age 23, France) experienced mental fogginess and vertigo, she
"didn't realize that depression could have a physical and intellectual impact at the same time."
When another patient, Maya (age 38, Canada), was first diagnosed with depression
, "people began to ask [her] if [she] had ADHD."
She assumed that her cognitive symptoms
"might have to do with age,"
but this perception was corrected by her HCP.
Some patients remembered that discovering the relationship between their cognitive symptoms and their depression was a point of relief. As one patient stated:
"It was a turning point for me when I found out that the problems

[cognitive symptoms]

were due to my depression. … [I was terrified of having something] much more serious—I thought I was going to die." (Sara, age 49, Brazil)
Impact on activities of daily living and close relatives
Patients in all five countries indicated their cognitive symptoms of depression (e.g. leaving the water running, forgetting the keys in the door, losing orientation, mixing up words) interfered with their activities of daily living (ADL). In addition to making mistakes and losing track of their activities during ADL, patients experienced mental exhaustion from activities they had formerly considered routine and were often unable to turn intentions into actions.
For many patients, difficulties with prioritizing tasks and keeping organized had a large impact on ADL, causing the tidiness of their homes to deteriorate
.
At one point, a single mother with two children found it too mentally overwhelming to shop for groceries and cook food for her children, so the family stopped eating together and everyone began to feed themselves. This depressed patient reported feeling like a bad mother and worried about how she was "hurting" her children by not being able to prepare meals or help them with homework and allowing them to form bad habits. Another patient's inability to initiate and sustain action led him to do less work around the house, including planned home repairs and renovations. He used to enjoy and excel at home improvement, but after his cognitive symptoms emerged he had difficulty prioritizing and did not get around to doing anything unless he was explicitly asked. He and his girlfriend saw their home deteriorate around them and knew it to be a financial loss:
"I'll just sit there and do nothing. … We bought the house to fix it up. I looked forward to it. I haven't done anything in more than a year. The windows need renovation, I know, but… it's worth less now than when we bought it." (Steve, age 51, Canada)
The partners and relatives of patients with MDD in all five countries reported significant effects on interpersonal relationships. These individuals indicated they often had to take on additional tasks formerly performed by the patients and to contend with unpredictable emotions and behavior. In one case, the long-term girlfriend of a depressed patient experiencing cognitive symptoms related to initiation and concentration had taken over much of the housework that her boyfriend used to complete. She began feeling that her boyfriend had become someone she had to care for, like a child. He noticed how the relationship had changed and felt guilty about being a bad partner and a burden to his girlfriend.
Impact on social life and recreation
Many patients talked about the negative social and recreational consequences of having strained work life due to cognitive symptoms. One patient described how, exhausted by the effort it took to function with her cognitive symptoms at work, she had been isolating herself from social and leisure activities. To her, and to many other patients, going out with friends was not as important as work. In other cases, recreational activities were directly hindered by cognitive symptoms. For example, one patient explained that his cognitive symptoms hampered his ability to engage in his favorite hobby, playing multiplayer online games with his university friends. He now found gaming more difficult and could no longer anticipate other gamers' moves when playing. This made playing less enjoyable and he had therefore withdrawn from this otherwise enjoyable and social hobby. A friend of this patient reported feeling that he had seemingly lost interest in the game and in them. He did not understand why his friend had become such a bad team member and felt rejected:
"He used to be a really solid player. I don't know what's up with him. If he's tired of playing, he should just quit. It'd be a shame to lose him; he's a good friend, but it'd be better than it is now." (China)
Impact on professional life
In working patients, cognitive symptoms often interfered with their work performance. More than half of the patients interviewed (18/34; 53%) indicated they had changed jobs due to cognitive symptoms. Four other patients (12%) indicated they had considered changing jobs because of cognitive symptoms.
When describing their work performance, patients from all countries used words relating to forgetfulness, distractibility, and reduced problem solving—terms that are key indicators of cognitive symptoms in MDD. As one patient stated:
"At one point, I overlooked a meeting with a client. I simply stood him up. I can't have something like that happen again." (Ana, age 36, Brazil).
According to another patient:
"If I'm in the middle of something and someone walks up to me and asks a question, then I have to start all over with the thing I was doing. I can't just stop and then pick up where I left off. I have to start from the beginning; otherwise I'm lost." (Beathe, age 43, Germany).
Colleagues of depressed patients reported that the individuals with depression were less productive and made mistakes that damaged business outcomes. These effects created negativity and resentment, as well as fostered additional tensions among other workers in the same business unit. Allie, an administrator at a public health organization who used to have a depressed colleague, reports that other workers knew her colleague was depressed, "
but still found it really annoying that she didn't do her job properly. … They thought that she was taking advantage of the situation."
Four work profiles and the corresponding cognitive challenges
Cognitive symptoms in MDD are measured as a function of difficulties in processing speed, attention, memory, and executive functioning. In addition to the specific cognitive symptoms experienced by a patient, challenge areas and barriers in work life are determined by the demands of a patient's job. Using the ethnographic interviews, patient observation, mapping exercises, and situation card exercises, analysts derived four work profiles (Organizer, Team Player, Expert, and Independent) representing the variety of challenges faced by depressed working professionals with cognitive symptoms. These work profiles represent the diversity of cognitive complaints in relation to work and highlight the interaction of cognitive symptoms on certain domains reflected in the profiles. The work profiles are theoretical constructs. Many workers will not fit into these distinctions in a clear-cut way and some might best be described by a combination of profiles. The patients described for each work profile are representative of not only the profile, but also demonstrate various responses to difficulties in key cognitive skills needed for work.
Organizer
The "Organizer" category included workers who had to keep an overview and needed to think on their feet (social focus and leads processes). Examples of Organizer positions would include managers, planners, project managers, and secretaries. These workers supervised many activities simultaneously and could quickly prioritize and solve issues as they emerged. When Organizers experienced cognitive symptoms (especially reductions in executive functioning, processing speed, and problem-solving skills), tasks piled up, leaving Organizers feeling confused and overwhelmed. Organizers often had few options for slowing down or catching up, and they could become anxious and exhausted as a result.
The Organizer profile was exemplified by a 36-year-old project manager from Brazil whose cognitive symptoms took the form of challenges with problem solving and gaining overview. At her multinational company, she began to experience difficulty with prioritizing tasks and keeping herself organized:
"I'm such a mess now … I can't keep an overview of anything. I can never find what I need. My mind is everywhere … I keep losing track of everything … I feel like I have to double-check everything. I can't trust my intuition…"
To compensate, she tried to speed up her work while simultaneously watching for errors, but this behavior was exhausting for her and she felt constantly on edge. She kept making mistakes and was unable to keep organized so her colleagues took on extra work in order to make up for her lost productivity. Although her colleagues appreciated her as a person and respected her experience and skills, they had grown weary of the extra work and became increasingly impatient with her as she began to lash out at them. Her boss eventually chose to let her go due to "problems collaborating." Although it was likely a distorted interpretation of the situation, she thought of her many years of professional success as "pure luck" and that the shortcomings she experienced were intrinsic to her personality. She felt useless and was convinced that she would never be able to find another position at the same level; she was contemplating getting a job as a housekeeper.
Team player
The "Team Player" category of workers included those who had to keep up with others and be sociable (social focus and follows processes). Examples of Team Player positions would include social workers, police officers, and sales people. Team Players frequently interacted with other people, requiring them to filter new information and react quickly while following set procedures. When Team Players could no longer process their surroundings and focus on tasks (loss of concentration and attention skills), they became frustrated or irritable and could grow resentful of colleagues.
The Team Player profile was portrayed by a full-time nurse at an elder-care facility in Germany. At 43, she was a single mother of two children and had experienced recurrent MDEs throughout her life. She had begun experiencing attention and concentration problems, which caused her to be less productive at work. She became easily distracted, forgot information, made mistakes, and left projects half-finished. She also found it extremely difficult to resume tasks once interrupted. Because of these symptoms, she no longer felt that she could perform at the same level as her colleagues
.
Her colleagues tried to help by re-explaining and reminding her about tasks, but she often became a bottleneck and it was difficult for them to rely on her work. To adjust, her colleagues designed work processes so that they were not dependent on her contribution:
"I know that she has been suffering from depression and that she is doing what she can. It is just difficult for us, because we're so busy already. … It's less of a hassle to just do it yourself."
In an attempt to compensate for feeling that she was letting down her colleagues, she insisted that she take on extra night shifts; however, this extra commitment exacerbated her work problems. Frequently, she felt so exhausted when she woke up that she could not go to work and would call in sick at the last minute, further disappointing her colleagues.
Expert
The "Expert" work category included workers who had to reliably solve problems on demand (content focus and follows processes). Examples of Expert positions would include architects, tax consultants, and accountants. Experts parsed complex problems into smaller steps and communicated their knowledge to others in an accessible manner. Concentration and problem-solving deficits would make the Expert inefficient and sometimes incapable of performing their job, which would leave them feeling useless and uncertain of their skills. They might also worry about getting fired.
The Expert profile was illustrated by a 29-year-old engineer in a manufacturing plant in China. During his first MDE, he was experiencing cognitive symptoms, specifically with problem solving and concentration. As a highly specialized engineer, he had prided himself on his ability to solve problems that no one else at the factory was qualified to address, but he began struggling to deliver. He would begin working on a task but would get stuck, felt unsure of what algorithm to apply and when, spent time repeating tasks without finishing them, and began to feel like he "always gets the data wrong." His concentration issues came to a head when he ordered incorrectly sized machine parts, resulting in a batch of parts worth thousands of dollars having to be discarded. As he had been a good employee for a long period of time, his boss sent him on sick leave rather than firing him. The head of his department described him as "in another world" and did not understand the engineer's symptoms. His department head even felt relieved when he left on sick leave. Although he wanted to return to work and prove his worthiness, he feared another mistake would cost him his job. He wanted to be certain his abilities were back to normal before returning, but had lost trust in himself and did not know how to assess his mental improvement. As a result, he continued to stay at home:
"I thought I'd get fired. I've taken 3 months off. I can't afford to make any more mistakes when I go back—I'm sure I'd be fired. I get so anxious thinking about it…".
Independent
The "Independent" category included workers who had to begin and finish tasks on their own accord (content focus and leads processes). Examples of Independent positions would include self-employed workers, freelancers, and students. In this type of work, patients had to develop and maintain their own structure for setting and reaching goals. Without structure, Independent workers procrastinated and avoided working. As they would struggle to initiate tasks, performance anxiety and fear of failure made it difficult to concentrate, which in turn could lead to uncompleted projects and low self-esteem.
The Independent profile was demonstrated by the owner of a graphic design company in Canada who had several MDEs—the most recent of which was 4 months prior to the interview. At the time of the interview, he was experiencing initiation and concentration difficulties that directly impacted his and his company's performance. Before his cognitive symptoms emerged, he would dive right into projects, but now it took him several attempts to begin. He knew he should bid on more jobs but just could not seem to get the task done. He would sit down to write a proposal and end up procrastinating. As his once-booming business dwindled, his income went down as well, which threatened his and his girlfriend's financial security. There was a real risk that they would have to sell their home, and his girlfriend felt pressure to earn more. Even though he was aware of his diminishing business, he did not proactively solve the problem and was unable to understand why he did not act. He felt guilty about neglecting his business and about the situation he was putting his girlfriend in, but his worries and deteriorating mood just made it more difficult to initiate and concentrate on tasks:
"It's not that I don't have the will to work—I simply don't have the wherewithal. I feel slow, and I start to neglect the everyday stuff. And then my self-esteem starts to fall. I never planned this when I started on my own. It's certainly not what I dreamt of. It's a terrible situation, and the guilt is just making everything worse."
Healthcare provider insights
Responses from the 34 patients as well as the 13 independent HCPs interviewed for this study indicated that the practices for identifying cognitive symptoms in patients with MDD vary from country to country. For diagnosing depression, HCPs in Canada and China often used objective rating scales, such as the Hamilton Depression Rating Scale, the Personality Assessment Inventory, and the Beck Depression Inventory—or country-specific variants of these tests—whereas HCPs in Brazil and France tended to rely more on subjective evaluations in conversations with the patient. The depression assessments used by HCPs may contain specific items relating to cognitive symptoms, but they fail to measure the depth and impact of those symptoms. Cognitive symptoms were less commonly assessed via testing because scales specific to this aspect of MDD were perceived to be lacking or be too expensive. Additionally, the lack of treatments effective in treating cognitive symptoms in MDD was cited by some HCPs as a reason to forgo more specific assessment.
Overall, pharmacotherapy was perceived as the mainstay of MDD treatment; however, non-drug approaches—such as psychotherapy, traditional Chinese medicine, relaxation classes, and brain exercises (e.g. puzzles, card games, or video games)—were commonly prescribed to complement drug therapy in order for patients to return to normal functional levels in ADL. The use of supplementary medications with the specific goal of treating cognitive symptoms was rarely described (discussed by only one psychiatrist, in Canada). Nevertheless, regardless of country, HCPs cited cognitive symptoms in depression as a barrier to both therapy and engagement in everyday activities, particularly those required in the workplace. As such, HCPs viewed restoration of normal cognitive functioning as necessary for the treatment of depression, for patients to fully participate in therapy, and for patients to satisfactorily perform workplace functions requiring information processing and good judgment.
Discussion
Conclusions
In summary, this study provides additional insight into the presence of cognitive symptoms in patients with MDD and its (experienced) negative consequences on daily life, personal relationships, and workplace productivity and on worsening depression. The study shows that the lack of awareness of cognitive symptoms as part of depression lays the groundwork for how cognitive symptoms in MDD interact with mood. Acknowledging and targeting the cognitive symptoms in MDD could potentially help patients break the destructive cycle that pulls them deeper into depression and help them return to everyday life.
Acknowledgements
The IMPACT study was conducted on behalf of H. Lundbeck A/S. ReD Associates conducted the ethnographic study and data analysis. Assistance with manuscript preparation was provided by Nicole Coolbaugh and Philip Sjostedt, BPharm, with The Medicine Group.
Funding
The IMPACT study was funded by H. Lundbeck A/S.
Availability of data and materials
The data that support the findings of this study are available from ReD Associates, but restrictions apply to the availability of these data, which were used under license for the current study, and so are not publicly available. Data are, however, available from the authors upon reasonable request and with permission of ReD Associates and H. Lundbeck A/S.
Ethics approval and consent to participate
The IMPACT study was conducted following the ethical standards outlined by the ICC/ESOMAR International Code of Social Research Practice. All participants provided written informed consent acknowledging their understanding of and willingness to take part in the study.
Consent for publication
All participants signed a data release form, which asked for voluntary consent on the terms of data usage, which potentially included publication, but would not include any identifiable information or materials that would enable others to identify participants.
Competing interests
Bjarke Ebert, Jon Johansen, and Torbjörn Wærner are employees of H. Lundbeck A/S. Kamilla Miskowiak has received consultancy fees from Lundbeck and Allergan. Louise Meldgaard Bruun has received consultancy fees from Lundbeck. Morten Kloster, Cara Eckholm, and Mads Holme have no conflicts of interest.
Publisher's Note
Springer Nature remains neutral with regard to jurisdictional claims in published maps and institutional affiliations.
Open Access
This article is distributed under the terms of the Creative Commons Attribution 4.0 International License (
http://​creativecommons.​org/​licenses/​by/​4.​0/​
), which permits unrestricted use, distribution, and reproduction in any medium, provided you give appropriate credit to the original author(s) and the source, provide a link to the Creative Commons license, and indicate if changes were made. The Creative Commons Public Domain Dedication waiver (
http://​creativecommons.​org/​publicdomain/​zero/​1.​0/​
) applies to the data made available in this article, unless otherwise stated.