01.12.2017 | Research article | Ausgabe 1/2017 Open Access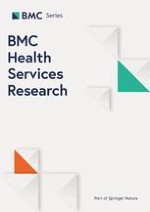 An exploration of the socio-economic profile of women and costs of receiving abortion services at public health facilities of Madhya Pradesh, India
Zeitschrift:
Autoren:

Sushanta K. Banerjee, Rakesh Kumar, Janardan Warvadekar, Vinoj Manning, Kathryn Louise Andersen
Abstract
Background
Maternal mortality, which primarily burdens developing countries, reflects the greatest health divide between rich and poor. This is especially pronounced for access to safe abortion services which alone avert 1 of every 10 maternal deaths in India. Primarily due to confidentiality concerns, poor women in India prefer private services which are often offered by untrained providers and may be expensive. In 2006 the state government of Madhya Pradesh (population 73 million) began a concerted effort to ensure access to safe abortion services at public health facilities to both rural and urban poor women. This study aims to understand the socio-economic profile of women seeking abortion services in public health facilities across this state and out of pocket cost accessing abortion services. In particular, we examine the level of access that poor women have to safe abortion services in Madhya Pradesh.
Methods
This study consisted of a cross-sectional client follow-up design. A total of 19 facilities were selected using two-stage random sampling and 1036 women presenting to chosen facilities with abortion and post-abortion complications were interviewed between May and December 2014. A structured data collection tool was developed. A composite wealth index computed using principal component analysis derived weights from consumer durables and asset holding and classified women into three categories, poor, moderate, and rich.
Results
Findings highlight that overall 57% of women who received abortion care at public health facilities were poor, followed by 21% moderate and 22% rich. More poor women sought care at primary level facilities (58%) than secondary level facilities and among women presenting for postabortion complications (67%) than induced abortion. Women reported spending no money to access abortion services as abortion services are free of cost at public facilities. However, poor women spend INR 64 (1 USD) while visiting primary level facilities and INR 256 (USD 4) while visiting urban hospitals, primarily for transportation and food.
Conclusions
Improved availability of safe abortion services at the primary level in Madhya Pradesh has helped meeting the need of safe abortion services among poor, which eventually will help reducing the maternal mortality and morbidity due to unsafe abortion.