01.12.2018 | Research article | Ausgabe 1/2018 Open Access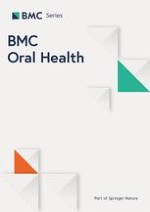 An observation on the severity of periodontal disease in past cigarette smokers suffering from rheumatoid arthritis- evidence for a long-term effect of cigarette smoke exposure?
Zeitschrift:
Autoren:

Márk Antal, Emese Battancs, Márta Bocskai, Gábor Braunitzer, László Kovács
Abstract
Background
Rheumatoid arthritis (RA) and cigarette smoking are both risk factors for periodontal disease (PD). Previous research suggests that systemic inflammatory conditions and cigarette smoking may act in synergy, and their co-occurrence leads to a much higher risk of developing severe stage PD than what the combination of their individual risks would suggest. We originally sought to test this in the case of RA, but it turned out that the majority of our patients were former smokers, who smoked for prolonged periods in the past. For that reason, we decided to shift our focus toward the possible effects of past chronic cigarette smoke exposure.
Methods
The data of 73 RA patients and 77 healthy controls were analyzed. The participants received a full-mouth periodontal examination to determine their periodontal status. Rheumatological indices and data on past tobacco use were also recorded. Both the patient and the control groups were divided into former smoker and non-smoker subgroups for the analyses. Non-smoker controls were used as the reference group.
Results
In the control group, smoking in history increased the odds of developing both the moderate and the severe stages of PD, but the change was not statistically significant. RA significantly, increased the odds of developing both stages in itself, but the highest odds were seen in the former smoker RA group.
Conclusion
Based on this surprising observation of ours, we hypothesize that chronic cigarette smoke might bring about permanent changes in the periodontal tissues, leading to their hypersensitivity to inflammatory challenges.