01.12.2018 | Research article | Ausgabe 1/2018 Open Access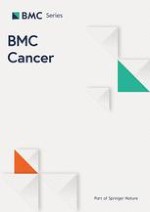 An oncogenic mutant of RHEB, RHEB Y35N, exhibits an altered interaction with BRAF resulting in cancer transformation
Zeitschrift:
Autoren:

Jeffrey J. Heard, Ivy Phung, Mark I. Potes, Fuyuhiko Tamanoi
Wichtige Hinweise
Electronic supplementary material
Abstract
Background
RHEB is a unique member of the RAS superfamily of small GTPases expressed in all tissues and conserved from yeast to humans. Early studies on RHEB indicated a possible RHEB-RAF interaction, but this has not been fully explored. Recent work on cancer genome databases has revealed a reoccurring mutation in RHEB at the Tyr35 position, and a recent study points to the oncogenic potential of this mutant that involves activation of RAF/MEK/ERK signaling. These developments prompted us to reassess the significance of RHEB effect on RAF, and to compare mutant and wild type RHEB.
Methods
To study RHEB-RAF interaction, and the effect of the Y35N mutation on this interaction, we used transfection, immunoprecipitation, and Western blotting techniques. We generated cell lines stably expressing RHEB WT, RHEB Y35N, and KRAS G12V, and monitored cellular transforming properties through cell proliferation, anchorage independent growth, cell cycle analysis, and foci formation assays.
Results
We observe a strong interaction between RHEB and BRAF, but not with CRAF. This interaction is dependent on an intact RHEB effector domain and RHEB-GTP loading status. RHEB overexpression decreases RAF activation of the RAF/MEK/ERK pathway and RHEB knockdown results in an increase in RAF/MEK/ERK activation. RHEB Y35N mutation has decreased interaction with BRAF, and RHEB Y35N cells exhibit greater BRAF/CRAF heterodimerization resulting in increased RAF/MEK/ERK signaling. This leads to cancer transformation of RHEB Y35N stably expressing cell lines, similar to KRAS G12 V expressing cell lines.
Conclusions
RHEB interaction with BRAF is crucial for inhibiting RAF/MEK/ERK signaling. The RHEB Y35N mutant sustains RAF/MEK/ERK signaling due to a decreased interaction with BRAF, leading to increased BRAF/CRAF heterodimerization. RHEB Y35N expressing cells undergo cancer transformation due to decreased interaction between RHEB and BRAF resulting in overactive RAF/MEK/ERK signaling. Taken together with the previously established function of RHEB to activate mTORC1 signaling, it appears that RHEB performs a dual function; one is to suppress the RAF/MEK/ERK signaling and the other is to activate mTORC1 signaling.