01.12.2017 | Research article | Ausgabe 1/2017 Open Access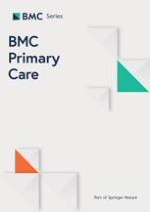 An overview of systematic reviews on the collaboration between physicians and nurses and the impact on patient outcomes: what can we learn in primary care?
Zeitschrift:
Autoren:

Evi Matthys, Roy Remmen, Peter Van Bogaert
Wichtige Hinweise
Electronic supplementary material
Abstract
Background
Primary care needs to be strengthened in order to address the many societal challenges. Group practices in primary care foster collaboration with other health care providers, which encourages care co-ordination and leads to a higher quality of primary care. Nursing roles and responsibilities expanded over time and nurses have been found to often provide equal high-quality chronic patient care compared to physicians, even with higher patient satisfaction. Inter-professional collaboration between primary care physicians and nurses is a possible strategy to achieve the desired quality outcomes in a strengthened primary care system. The objective of this research is to synthesize the evidence presented in literature on the impact of collaboration between physicians and nurses on patient outcomes in primary care or in comparable care settings.
Methods
A systematic review of peer-reviewed reviews was performed in four databases: COCHRANE, MEDLINE, EMBASE and CINAHL. All studies from 1970 until May 22 2016 were included in the search strategy. Titles, abstracts and full texts were respectively reviewed. At least two of the three authors independently reviewed each of the 277 abstracts and 58 full texts retrieved in the searches to identify those which contained all the inclusion criteria. Two authors independently appraised the methodological quality of the reviews, using the AMSTAR quality appraisal tool.
Results
A total of eleven systematic reviews met all the inclusion criteria and almost fifty different patient outcomes were described. In most reviews, it was concluded that nurses do have added value. Blood pressure, patient satisfaction and hospitalization are patient outcomes where three or more systematic reviews concluded better results when physicians and nurses collaborated, compared to usual care. Colorectal screening, hospital length of stay and health-related quality of life are outcomes where collaboration appeared not to be effective.
Conclusions
Collaboration between physicians and nurses may have a positive impact on a number of patient outcomes and on a variety of pathologies. To address future challenges of primary care, there is a need for more integrated inter-professional collaboration care models with sufficiently educated nurses.