05.02.2018 | Original Article | Ausgabe 3/2018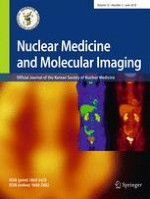 Analysis of Iodine Content in Salts and Korean Sauces for Low-Iodine Diet Education in Korean Patients with Thyroid Cancer Preparing for Radioiodine Therapy
Zeitschrift:
Autoren:

Soo Young Kim, Jung Mi Park, Jae Pil Hwang
Abstract
Purpose
A low-iodine diet is necessary in patients about to undergo radioiodine therapy for thyroid cancer to decrease the competitive absorption of ingested nonradioactive iodine. This study aimed to assess the iodine concentrations in salts and basic Korean sauces, and to provide fundamental data for guidelines on a low-iodine diet before radioiodine therapy.
Methods
The iodine contents of refined salts, solar sea salts, fish sauces, and commonly used Korean sauces with added refined salt were determined by ICP-MS.
Results
The iodine content of refined salts was found to be very low (0.033 ± 0.05 μg/100 g) compared with that of solar sea salts (434 ± 73.6 μg/100 g). The iodine contents of Korean soy sauce, Korean soybean paste, Gochujang seasoned with refined salt were also very low (0.010, 0.044, 0.002 μg/100 g, respectively). However, the mean iodine contents of the shrimp and fish Jeots analyzed in this study were found to be 41.3 ± 4.2 and 24.8 ± 4.5 μg/100 g, respectively.
Conclusion
This study is the first to investigate the iodine contents of the salts and basic sauces used in Korea. The results show that refined salts and Korean traditional sauces seasoned with them can be safely used in low-iodine diets before radioiodine therapy.