01.12.2017 | Case report | Ausgabe 1/2017 Open Access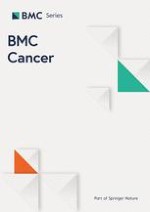 Anaplastic astrocytoma mimicking progressive multifocal leucoencephalopathy: a case report and review of the overlapping syndromes
Zeitschrift:
Autoren:

Ema Kantorová, Michal Bittšanský, Štefan Sivák, Eva Baranovičová, Petra Hnilicová, Vladimír Nosáľ, Daniel Čierny, Kamil Zeleňák, Wolfgang Brück, Egon Kurča
Abbreviations
11C–MET PET
11methyl-methionine positron emission tomography
1H MRS
1H–proton MR spectroscopy
EDSS
Expanded Disability Status Scale
GFAP
Glial Fibrillary Acidic Protein
IDH
Isocitrate Dehydrogenase1
IMT
Immuno-modulatory Treatment
IRIS -
Immune Reconstitution Inflammatory Syndrome
Ki-67
a nuclear protein that is associated with cellular proliferation
MRI -
Magnetic Resonance Imaging
Nogo-A
a high molecular weight transmembrane protein expressed by oligodendrocytes in white matter of the CNS
Olig2
Oligodendrocyte transcription factor
PCR
Polymerase Chain Reaction
PML
Progressive Multifocal Leukoencephalopathy
TDL
Tumefactive Demyelinating Lesion
TGF-β
Transforming Growth Factor-β
Background
Multiple sclerosis (MS) is a disabling inflammatory demyelinating disease of the central nervous system (CNS). Early initiation of immunotherapy and its adjustment in view of ongoing inflammatory disease activity is desirable [
1
]. The main treatment goals aim at terminating inflammation and at reducing axonal damage [
1
]. Establishing MS diagnosis and decisions about the initial and ongoing treatments should not be made until other disorders that could better explain neurological symptoms and signs are excluded [
1
]. Although glial brain tumors (GT) have occasionally been reported in patients with MS, with only about 80 cases described in medical literature so far [
2
–
5
], this co-occurrence is uncommon since MS is caused by putative CNS autoimmune mechanisms whereas brain neoplasms may depended on a subclinical immunosuppressive state [
6
]. However, the last 15 years have seen increased use of immunomodulatory therapies (IMT) for relapsing MS, and considerable progress in the development of new, much stronger IMT for MS [
7
]. That rises questions about long-term safety of IMT as well as their risks and benefits [
7
]. Currently we know that several IMT make patients more susceptible to developing dangerous brain infection caused by John Cunningham virus (JCV) called progressive multifocal leukoencephalopathy (PML) [
8
–
12
]. However, MRI findings of tumefactive demyelinating lesions (TDL), PML and GT can overlap [
12
–
19
]. The first appearance of atypical brain lesion in an MS patient should lead to more extensive investigation in order to exclude another disease [
15
–
19
]. However, in some cases only biopsy is capable to reveal the cause of atypical MRI lesion [
20
,
21
].
Here we describe the case of a malignant GT in a patient with early onset of MS. To the best of our knowledge, anaplastic astrocytoma misdiagnosed as PML has not yet been described. We discuss diagnostic tools that can help in differential diagnosis.
Case presentation
Here we report on a 27-year-old woman with the first neurological symptoms suggesting MS in 1999 at the age of 12. Her medical and psychosocial history was negative, but her family history was positive. Patient's father is also treated for MS. The patient's clinical timeline follows (Figs.
1
,
2
,
3
,
4
,
5
,
6
and
7
):
1999

A 12-year-old girl with negative medical history presents with vestibular syndrome lasting three weeks

1999–2006

After having experienced several relapses with various symptoms (paresthesias of her left and right upper limbs, paresthesias of her distal limbs, weakness of upper limbs), she fulfilled McDonald criteria for definite relapsing-remitting MS due to demyelinating lesions in MRI (Fig.

1a, b, c

), positive oligoclonal bands type 2 in cerebrospinal fluid (CSF) and positive visual evoked potentials (VEP).

2006 October

Several rounds of intravenous boluses of methylprednisolon were effective and the patient improved. When she started treatment by interferon beta Ia (Rebif® Merck-Serono), her Expanded Disability Status Scale (EDSS) was 2.0.

2008–2009

The treatment was interrupted due to her pregnancy in February 2008. In January 2009 she gave birth. During the early postpartum period the patient's neurological status was unstable.

2009 January to April

The patient suffered three relapses (sensitive symptoms, left-sided hemiparesis, paraparesis of distal limbs) and her EDSS increased to 4.0 although she obtained several rounds of intravenous methylprednisolon.

2009 May

She resumed interferon beta Ia (Rebif® Merck-Serono) and reached remission.

2011 March to May

Her disease progressed again, her EDSS increased to 4.5 and follow-up MRI reflected clinical activity (Fig.

2a, b

). Central quadruparesis was more pronounced in her left limbs and spinal ataxia varied over time between a need of assistance when walking longer distances and mild deficit. She responded well to intravenous methylprednisolon rounds.

2012 August

To stop the disease progression, she was indicated to natalizumab (Tysabri® Biogen Idec), receiving 12 infusions (august 2012 - september 2013).

2013 September

The follow-up brain 3.0 Tesla MRI showed enlargement of the lesion in the right frontal lobe, evaluated by radiologists as PML (Fig.

3a, b, c, d

). We also noticed seroconversion of JCV antibodies, but JCV index was low (0.38) and CSF PCR of DNA revealed no copies of JCV (Focus diagnostics, CYPRESS, California, USA).

2013 December

Not meeting Slovak indication criteria, the patient ceased taking natalizumab. The patient started treatment with fingolimod (Gilenya® Novartis Pharmaceuticals UK). At that time she was quadruparetic, more prominent on the left side. She needed assistance due to wide-based gait and she had intermittent headaches (mild to moderate congestive-dull or pulsating headache located in bi-temporal areas, partially alleviated by analgesics) EDSS was 5.0.

2014 February

A follow-up 3.0 Tesla MRI of the brain showed enlargement of the prior frontal lobe lesion (Fig.

4a, b, c

), misinterpreted as PML again. A new CSF examination showed normal proteinorhachia (0.22g/l) and cellularity (1lymphocyte), not increased lactate (1.91 mmol/l), positive oligoclonal bands type 2 (14 bands), and increased IgG index 1.44. The PCR test of DNA JCV was negative again (0 copies UNILABS, Denmark). We decided to continue with fingolimod.

2014 December

Over the following several months she developed new clinical symptoms: headache, sporadic epileptic seizures, disorientation. Immunomodulatory treatment was stopped. Repeated MRI was comparable with the MRI from February 2014, the atypical lesion in the right frontal lobe was in mild progression.

2015 May

1

H-magnetic resonance spectroscopy (

1

H-MRS) detected decreased creatin to cholin ratio in several small areas of the frontal lobe, possibly suggesting tumorous mass (Fig.

5

) Brain biopsy of the tumefactive lesion from the right frontal lobe.

Histopathological findings revealed presence of anaplastic astrocytoma (Fig.

6a, b, c, d, e

)

2015 June

The patient needed anti-oedematous (dexamethason or methylprednisolon, boluses of manitol) and anti-epileptic therapy (valproic acid and levetiracetam) due to repeated secondary generalized epileptic seizures and intracranial hypertension syndrome.

2015 August

Before starting oncological treatment, 11methyl-methionine positron emission tomography (

11

C MET PET) showed cortical localization of the brain tumor (Fig.

7

). Patient's condition remained unstable due to frequent epileptic seizures. Three weeks later she suddenly died during status epilepticus (23/Aug/2015).
×
×
×
×
×
×
×
Discussion and conclusions
We suppose that the anaplastic astrocytoma in our patient, developed after the diagnosis of MS, could have arisen in demyelinative plaques with reactive gliosis and could have evolved from a low grade glioma to anaplastic astrocytoma over time. The role of the immunomodulatory treatment as well as other immunological factors in malignant transformation of the tumour can only be hypothesised. The association between gliomas and MS is uncommon but it must be kept in mind when an atypical tumefactive lesion develops in a patient with MS. In our case, it is the first time when malignant glioma was misdiagnosed as PML.
Acknowledgements
The authors wish to thank Ms. Hana Jesenska who assisted in the proofreading of the manuscript.
Funding
The work has been supported in the data analysis and writing of the study by the Project VEGA 1/0287/16 and Grant APVV 15/0107.
Availability of data and materials
The datasets used and analysed during the current study are available from the corresponding author on reasonable request.
Authors' contributions
EKa: manuscript writing, analysis and interpretation of data; JM: patient follow-up examination; WB:histopathological analysis; MB, PH, EB, SŠ, EKu: literature search, analysis and interpretation of data; KZ: analysis and interpretation of radiological tests; DČ: genetic analysis; All authors read and approved the final manuscript.
Competing interests
On behalf of all authors, the corresponding author states that there is no conflict of interest. The authors alone are responsible for the content and writing of the paper.
Consent for publication
Written informed consent was obtained from the next of kin of the patient for publication of this case report and accompanying images. A copy of the written consent is available for review by the editor of this journal.
Ethics approval and consent to participate
Ethics committee of Jessenius Faculty of Medicine at Comenius University (Slovakia) approved the study under number EK 1678/2015.
Open Access
This article is distributed under the terms of the Creative Commons Attribution 4.0 International License (
http://​creativecommons.​org/​licenses/​by/​4.​0/​
), which permits unrestricted use, distribution, and reproduction in any medium, provided you give appropriate credit to the original author(s) and the source, provide a link to the Creative Commons license, and indicate if changes were made. The Creative Commons Public Domain Dedication waiver (
http://​creativecommons.​org/​publicdomain/​zero/​1.​0/​
) applies to the data made available in this article, unless otherwise stated.