06.12.2018 | Originalien | Ausgabe 3/2019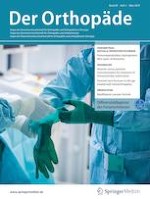 Anterior versus posterior instrumentation for treatment of thoracolumbar tuberculosis
A meta-analysis
Zeitschrift:
Autoren:

Kai Wang, Na Wang, Yuliang Wang, Yayi Xia, Feixue Song, Jingsheng Liu
Abstract
Background
To compare clinical and functional outcomes of anterior versus posterior debridement and spinal fixation for surgical treatment of thoracolumbar tuberculosis.
Methods
A computer-based online search of the Cochrane Library, PubMed, EMBase, Wanfang, VIP, and the CNKI database was performed. The methodological quality of included studies was evaluated, and data analyses were performed using RevMan 5.0 software (The Nordic Cochrane Centre, The Cochrane Collaboration Copenhagen, Denmark).
Results
Eleven trials were studied, with eight performed in China, two in Egypt, and one in India. The results showed significant differences between the two operative approaches in terms of correction of kyphotic angle and intraoperative blood loss, but not in terms of operation time, hospital stay, fusion time, and loss of correction at the final follow-up.
Conclusion
The anterior and posterior approaches are equally good methods for treatment of thoracolumbar tuberculosis. The anterior approach results in less blood loss, whereas posterior instrumentation is better suited for correction of kyphotic angle.