01.12.2018 | Research article | Ausgabe 1/2018 Open Access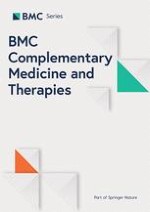 Anti-stress effects of human placenta extract: possible involvement of the oxidative stress system in rats
Zeitschrift:
Autoren:

Hyun-Jung Park, Hyun Soo Shim, Sunyoung Lee, Dae Hyun Hahm, Hyejung Lee, Chang Taek Oh, Hae Jung Han, Hyi Jeong Ji, Insop Shim
Abstract
Background
Human placenta hydrolysate (hPH) has been utilized to improve menopausal, fatigue, liver function. Its high concentration of bioactive substances is known to produce including antioxidant, anti-inflammatory and anti-nociceptive activities. However, its mechanisms of stress-induced depression remain unknown.
Methods
The present study examined the effect of hPH on stress-induced depressive behaviors and biochemical parameters in rats. hPH (0.02 ml, 0.2 ml or 1 ml/rat) was injected intravenously 30 min before the daily stress session in male Sprague-Dawley rats exposed to repeated immobilization stress (4 h/day for 7 days). The depressive-like behaviors of all groups were measured by elevated plus maze (EPM) and forced swimming test (FST). After the behavior tests, brain samples of all groups were collected for the analysis of glutathione peroxidase (GPx) and nicotinamide adenine dinucleotide phosphate-diaphorase (NADPH-d) staining.
Results
Treatment with hPH produced a significant decrease of immobility time in the FST compared to the controls. Additionally, hPH treatment elicited a slightly decreasing trend in anxiety behavior on the EPM. Furthermore, hPH increased the level of GPx protein in the hippocampus, and decreased the expression of NADPH-d in the paraventricular nucleus (PVN).
Conclusion
This study demonstrated that hPH has anti-stress effects via the regulation of nitric oxide (NO) synthase and antioxidant activity in the brain. These results suggest that hPH may be useful in the treatment of stress-related diseases such as chronic fatigue syndrome.