01.12.2017 | Research article | Ausgabe 1/2017 Open Access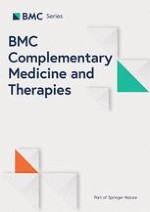 Anticancer activities of ethanol extract from the Antarctic freshwater microalga,
Botryidiopsidaceae

sp.
Zeitschrift:
Autoren:

Sung-Suk Suh, Sun-Mi Kim, Jung Eun Kim, Ju-Mi Hong, Sung Gu Lee, Ui Joung Youn, Se Jong Han, Il-Chan Kim, Sanghee Kim
Abstract
Background
Cancer is a leading cause of human death around the world and occurs through the highly complex coordination of multiple cellular pathways. Recent studies have revealed that microalgal extracts exhibit considerable pharmaceutical activities, including those against various cancer cells. Thus, microalgae are promising candidates as novel cancer therapeutic drugs. In this study, we evaluated the biological functions of the
et
hanolic extract of the Antarctic freshwater microalga,
Bo
tryidiopsidaceae
sp., such as its antioxidant, anti-proliferative, apoptotic and anti-invasive properties.
Methods
To estimate antioxidant capacity of
et
hanol extract of
Bo
tryidiopsidaceae
sp. (ETBO), free radical 2,2′-azino-bis (3-ethylbenzthiazoline-6-sulphonic acid) (ABTS) and 1,1-diphenyl-2-picrylhydrazyl (DPPH) assays were used. The anti-proliferative activity of ETBO was assessed in several cancer cell lines (A375, Hs578T and HeLa) and non-tumorigenic keratinocyte cells (HaCaT), using MTT assay. In addition, Annexin V binding was performed to detect ETBO-induced apoptotic cells, and the expression levels of apoptosis-regulating proteins, caspase-3, p53, and Bcl-2, were determined by western blot. Boyden chamber assays were used to determine anti-migratory and anti-invasive properties of ETBO.
Results
ETBO exhibited antioxidant activity and concentration-dependent anticancer activities, such as anti-proliferation and pro-apoptotic activities against cancer cells. Furthermore, the expression of the apoptosis-inducing proteins, p53 and caspase-3, significantly increased in response to ETBO, whereas the expression of the anti-apoptotic protein, Bcl-2, decreased. These data imply that ETBO induces apoptosis by caspase activation through the modulation of pro-apoptotic and anti-apoptotic gene, p53 and Bcl-2, respectively. In addition, ETBO significantly inhibited migration and invasion of cervical cancer cells in a concentration-dependent manner.
Conclusion
In this study, ETBO exhibited considerable anticancer activities, such as inhibition of proliferation, invasion, and migration, as well as induction of apoptosis. These data suggest that ETBO is a promising therapeutic agent in cancer therapy and drug discovery.