01.12.2017 | Research | Ausgabe 1/2017 Open Access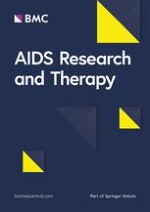 Antiretroviral therapy supply chain quality control and assurance in improving people living with HIV therapeutic outcomes in Cameroon
Zeitschrift:
Autoren:

M. P. Ngogang Djobet, David Singhe, Julienne Lohoue, Christopher Kuaban, Jeanne Ngogang, Ernest Tambo
Abstract
Background
Evaluation of medication efficacy and safety is an essential guarantee to successful therapeutic outcome in public health practices. However, larger distribution chain supply in developing countries such as Cameroon is often challenged by counterfeit drugs, poor manufacturing, storage and degradation leading to health and patient adverse consequences. Yet, access to supply chain management in strengthening ARVs quality assurance and outcomes remains poorly documented. More than 53,000 patients have been enrolled on free ARVs medications, but little is documented on quality assurance and validity of safety for affected populations along the supply chain management since 2008.
Methods
The cross sectional study was conducted in ARVs distribution units and centers in central, littoral and south west regions of Cameroon. ARVs drugs samples included Nevirapine, Efavirenz, and fixed dose combinations of Zidovudine + Lamivudine, Lamivudine + Stavudine and Zidovudine + Lamivudine + Nevirapine. Drugs packaging and labeling was assessed and galenic assays were performed at National Laboratory of quality Control of Medications and Expertise (LANACOME), Yaoundé, Cameroon.
Results
The study covered 16 structures located in eight different towns including the central ARVs store, two regional pharmaceutical procurement centers and thirteen HIV approved treatment centers and management units. A total of 35 ARVs products were collected. Only eight ARVs drugs containing Lamivudine and Stavudine presented with white stains on tablets, however these drugs were standard for all other tests performed. The others 28 ARVs products were standards to all assays performed.
Conclusion
We concluded that ARVs drugs freely accessible and distributed to PLWHA are of good quality in Cameroon. However, with the increase number of patients under HAART since 2013, adoption of "Test and Treat" approach to reach the 90-90-90 goals and with the implementation of new national antiretroviral regimen guidelines and molecules such as boosted protease inhibitors, continuous quality control and assurance surveillance, monitoring and evaluation is recommended. Assessment of quality of formulations that are more susceptible to degradation such as pediatric formulations for averting the rising multidrug resistance trend is also desired.