01.12.2018 | Methodology | Ausgabe 1/2018 Open Access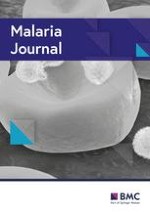 Application of the automated haematology analyzer XN-30 in an experimental rodent model of malaria
Zeitschrift:
Autoren:

Takahiro Tougan, Yuhgi Suzuki, Munehisa Izuka, Kei Aono, Tomonori Okazaki, Yuji Toya, Kinya Uchihashi, Toshihiro Horii
Wichtige Hinweise
Electronic supplementary material
Abstract
Background
The erythrocytic stage, where malaria parasites proliferate in human blood, is clinically significant as this causes the symptoms and illness of malaria. Experimental rodent models of malaria at the erythrocytic stage are used for the development of anti-malarial drugs and for biological analysis. An automated haematology analyzer XN-30 was developed for detection of infected red blood cells (iRBCs) in human blood samples and measurement of their parasitaemia in approximately 1 min through flow cytometry analysis. Additionally, the analyzer simultaneously measured other haematological parameters in these samples. It is inferred that the analyzer would also allow easy and rapid measurement of parasitaemia in mice and provide important clues on the mouse haematological state during infection and treatment.
Results
The XN-30 analyzer is a simple and rapid tool to detect iRBCs in mouse blood samples infected with rodent malarial parasites, with three-dimensional analysis permitting the precise measurement of parasitaemia (referred herein as the 'XN-30 system'). The XN-30 analyzer allowed not only the detection of iRBCs but also the monitoring of RBC, white blood cell, and platelet counts, as well as haematocrit, mean corpuscular volume and mean platelet volume values in the mouse blood sample. For anti-malarial drug development, aside from demonstrating possible efficacy in mouse models, XN-30 analyzer could provide a first glimpse of the safety profile of the drug.
Conclusions
The XN-30 system is a powerful tool that can be utilized for the in vivo screening, development, and evaluation of anti-malarial drugs as well as for pre-clinical pharmacology and/or toxicity tests in rodent models.