01.12.2019 | Research article | Ausgabe 1/2019 Open Access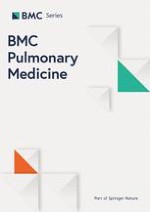 Application of the community health worker model in adult asthma and COPD in the U.S.: a systematic review
Zeitschrift:
Autoren:

Trisha M. Parekh, Carla R. Copeland, Mark T. Dransfield, Andrea Cherrington
Wichtige Hinweise
Electronic supplementary material
Publisher's Note
Springer Nature remains neutral with regard to jurisdictional claims in published maps and institutional affiliations.
Abbreviations
COPD
Chronic obstructive pulmonary disease
PRISMA
Preferred Reporting Items for Systematic Reviews and Meta-analysis
RCT
Randomized controlled trial
Background
With a mortality of 46.1 deaths per 100,000 population [
1
], chronic lung diseases in the U.S. contribute significantly to healthcare costs. In 2002–2007, asthma patients had an estimated mean total cost of $3300 per patient per year [
2
]. In 2010, the total cost of COPD related medical costs and absenteeism was estimated to be $36 billion with an expected rise in medical costs to $49 billion by 2020 [
3
]. With an aging population and increasing healthcare utilization, community-based interventions are being relied on more heavily as a method to address inequalities in care and improve population health. The community health worker (CHW) model is one example of an intervention that has been used to target at-risk populations in the U. S and around the world [
4
].
CHWs are trained lay workers who typically are trusted members of the community where they serve as health advocates [
5
]. They operate as liaisons between healthcare providers and the community to increase health knowledge and self-sufficiency within the community. CHW interventions have been successfully implemented in cancer screening and in many other chronic diseases, including diabetes mellitus and cardiovascular diseases [
6
–
9
]. In a systematic review of CHW effectiveness in diabetes patients, four out of 11 studies demonstrated an improvement in hemoglobin A1C levels and two out of three studies found a decrease in the number of diabetes related emergency department visits [
10
]. A meta analysis of 18 studies evaluating CHW use in improving mammography screening rates found a significant increase in the rate of screening, particularly in studies where CHW and participants were of the same racial or ethnic background [
7
]. A review of CHW interventions in patients with hypertension showed that blood pressure control was significantly improved in seven out of eight RCTs and physician follow-up improved in four out of five RCTs [
8
].
CHWs are less frequently engaged in efforts to address asthma and COPD in adults. A recent randomized controlled trial (RCT) involving health coaching with COPD patients found an absolute risk reduction of COPD-related hospitalizations to be 7.5% (
p
 = 0.01) and 11.0% (
p
 = 0.02) at 30 and 90 days respectively compared to usual care [
11
]. This health coaching intervention was performed by healthcare professionals, however the elements of goal setting, motivating, and self-management are consistent with the services that trained community members are able to provide [
5
].
With the persistent disease burden of adult asthma and COPD, CHWs may serve as an alternative strategy to help improve patient reported outcomes, avoid preventable hospitalizations, assist with smoking cessation, and improve medication adherence in patients with asthma or COPD. However, equipoise exists regarding the effectiveness of the CHW model in adult respiratory diseases. We therefore conducted a systematic review to describe the effectiveness of the CHW model in improving patient reported outcomes (quality of life, symptom management, and health status) and healthcare utilization (emergency department visits and hospitalizations for asthma or acute exacerbation of COPD) in adults with asthma or COPD.
Methods
Research design
This study was a systematic review of all published and grey literature describing use of the CHW model in adult asthma and COPD patients. The review adhered to the Preferred Reporting Items for Systematic Reviews and Meta-analysis (PRISMA) criteria and was registered with PROSPERO (CRD42017058536).
Literature search
A literature search was conducted in the following electronic databases to identify studies conducted involving CHWs and asthma or COPD patients: Pubmed, Embase, Cochrane, Scopus, Cinahl, and
clinicaltrials.​org
. We used Google Scholar, the New York Academy of Medicine's Grey Literature Report, and the System for Grey Literature in Europe database to identify additional unpublished articles of interest. Databases were searched from inception until May 2017. The reference lists of all relevant systematic reviews were also searched to identify additional studies that met inclusion criteria. We used the main concepts of "asthma" or "COPD" and "community health workers" combined with the Boolean operator AND during our search. Details of our search concept are located in the Additional file
1
(Search Concepts 1 and 2).
Inclusion and exclusion criteria
Eligibility criteria followed the PICO (patient, intervention, comparison, outcome) framework and identified studies that used an intervention involving CHWs to improve outcomes in adult asthma and COPD patients. Inclusion criteria included: (1) the study was either a RCT or involved a pre-post intervention comparison with clearly stated disease specific outcomes, (2) intervention was targeted towards adult patients with asthma or COPD, (3) the study was performed in the United States and (4) the article was written in English. We excluded studies that evaluated the training of CHWs rather than the effectiveness of their intervention.
Study selection and data extraction
All screened articles were assessed against the eligibility criteria by one author (TMP). Two authors (TMP and CRC) then assessed the full text of chosen articles. For disagreements a third author (AC) was consulted. One author (TMP) performed data extraction and a second author (CRC) verified the data extracted. The following information was extracted from each study to evaluate the effectiveness of a CHW intervention on an asthma or COPD population: study objective, population and setting, disease focus, study design, method of CHW recruitment and training, CHW role(s), specific intervention, outcomes of intervention, comparison group, length of follow up, and main results.
Risk of Bias
The methodological risk of bias was assessed using the Cochrane Handbook Risk of Bias Tool from the Cochrane Collaboration [
12
]. Individual elements of bias assessed included: selection, performance, detection, attrition and reporting bias. This was assessed by two authors (TMP and CRC) and discrepancies were resolved by a third author (AC).
Due to the limited number of published studies fulfilling our inclusion criteria, a meta-analysis was not performed.
Results
Discussion
Conclusion
CHW have been used in healthcare in the U.S. since the 1960's [
25
], however evidence for their potential in treating adult patients with pulmonary diseases is only now emerging. With a small number of studies conducted and a lack of consistent outcome measures, our review demonstrates the need for further research to evaluate the use of CHW in adult asthma. This review also highlights the paucity of evidence that focuses on COPD patients in the inpatient and outpatient settings. Additional randomized controlled trials with disease specific outcomes of interest, specifically in COPD patients, are warranted to expand our understanding of the effectiveness of CHWs in improving patient reported outcomes, avoiding preventable hospitalizations, and reducing morbidity in adult respiratory diseases.
Ethics approval and consent to participate
Not applicable.
Consent for publication
Not applicable.
Competing interests
MTD has received grants from NIH, Department of Defense, and Department of Veterans Affairs; consulting fees from AstraZeneca, Boerhinger Ingelheim, Genentech, GlaxoSmithKline, and PneumRx/BTG; and contracted clinical trial funding from AstraZeneca, Boerhinger Ingelheim, GlaxoSmithKline, Yungjin, PneumRx/BTG, Pulmonx, Novartis, and Boston Scientific. AC has received funding from AstraZeneca. TMP is a supported by a T32 NIH 5T32HL105346–07 Training Program in Lung Biology and Translational Medicine grant. CRC has no conflicts of interest.
Open Access
This article is distributed under the terms of the Creative Commons Attribution 4.0 International License (
http://​creativecommons.​org/​licenses/​by/​4.​0/​
), which permits unrestricted use, distribution, and reproduction in any medium, provided you give appropriate credit to the original author(s) and the source, provide a link to the Creative Commons license, and indicate if changes were made. The Creative Commons Public Domain Dedication waiver (
http://​creativecommons.​org/​publicdomain/​zero/​1.​0/​
) applies to the data made available in this article, unless otherwise stated.
Publisher's Note
Springer Nature remains neutral with regard to jurisdictional claims in published maps and institutional affiliations.