01.12.2017 | Case report | Ausgabe 1/2017 Open Access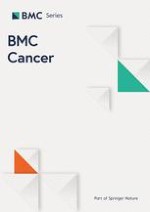 Aprepitant for refractory cutaneous T-cell lymphoma-associated pruritus: 4 cases and a review of the literature
Zeitschrift:
Autoren:

Johanna S. Song, Marianne Tawa, Nicole G. Chau, Thomas S. Kupper, Nicole R. LeBoeuf
Wichtige Hinweise
Prior Presentation: This work was presented at the Multinational Association of Supportive Care and Cancer Meeting, Miami FL, June 26–28, 2014.
Abbreviations
CTCL
Cutaneous T-cell lymphoma
DLQI
Dermatology Life Quality Index
Background
Aprepitant (Emend; Merck & Co Inc) has been approved for use as an antiemetic in patients receiving chemotherapy. It blocks the binding of substance P to its receptor, neurokinin-1, which plays a role in pathways that induce nausea and vomiting. Recently in the literature, there have been multiple successful case reports of aprepitant use for pruritus. We report four cases of successful use of aprepitant for generalized pruritus in patients diagnosed with cutaneous T-cell lymphoma (CTCL) and review the available clinical literature.
Case presentation
A 51-year-old woman presented with a 1.5-year history of lymphomatoid papulosis and extensive cutaneous anaplastic large cell lymphoma. The patient had experienced severe full-body itch with the diagnosis of her disease, which was moderately responsive to prednisone. She had previously been treated for her lymphoma with methotrexate and NB-UVB with no improvement in disease or itch. PUVA was tried and discontinued because of bullae development. She subsequently completed eight cycles of brentuximab, but had disease progression off treatment. She was then started on a clinical trial with an inhibitor of program death receptor 1 (PD-1), but was taken off the trial due to progressive disease. Itch persisted throughout her disease course. She began treatment with single-agent gemcitabine 6 weeks prior to the initiation of aprepitant and had persistent itch and disease with this.
On exam, she had multiple erythematous and skin-colored papules and plaques on her face, upper extremities, trunk and neck. She had no lymphadenopathy. Laboratory findings including serum chemistries, blood urea nitrogen, complete blood cell count, thyroid and liver function were normal.
Treatment with oral aprepitant, day 1, 125 mg; day 2, 80 mg; day 3, 80 mg was initiated with cycle 3, day 1 of gemcitabine chemotherapy (administered days 1, 8 of a 28 day cycle). Her symptoms improved three hours after aprepitant treatment from 10/10 to 0/10 for five days, but then her pruritus returned at 4/10 and increased thereafter until she took her next aprepitant dose with chemotherapy. On weeks where she did not take aprepitant, days 16–28, she experienced severe pruritus. She completed three cycles of gemcitabine with minimal response in her disease. Three weeks after aprepitant initiation, she underwent electron beam radiation therapy and began romidepsin. Aprepitant dosing was adjusted to every other day, with pruritus reaching 5/10 before the next dose and pruritus relief to 0/10 following every dose. Three months after aprepitant initiation, due to increased disease burden, brentuximab chemotherapy and surface conformal brachytherapy were initiated. Aprepitant dosing was then adjusted to every three days due to attempt to prolong reduced itch periods, as insurance coverage was challenging; she continued with pruritus reduction ranging from 4/10 to 0/10 for 1 year using this regimen.
Three additional patients with cutaneous T-cell lymphoma (CTCL) were treated with aprepitant for pruritus. The clinical findings of these patients are shown in Table
1
.
Table 1
Clinical characteristics of patients with symptoms of itch treated with aprepitant therapy
Source (year)

No. of total patients

No. of responding patients

Complete vs. partial response

Itch Scale

Response by Scale

Age, y/sex

Primary cause of itch

Dose of aprepitant

Length of treatment

Patients with Malignancy Associated Itch

Duval et al. (2009) [

20

]

3

3

Partial

VAS

9 to 2

N/A

CTCL, SS

80 mg/d

7d

7 to 2

8 to 3

Vincenzi et al. (2010) [

21

]

2

2

Complete

VAS

8 to 0

44F

NSCLC on erlotinib

d1: 125 mg; d2, 3: 80 mg; then 125 mg, 80 mg alternating

2m

Partial

9 to 1

74 M

Vincenzi et al. (2010) [

22

]

2

2

Complete

VAS

8 to 0

N/A, M

Metastatic soft tissue sarcoma

d1: 125 mg; d2, 3: 80 mg

3d

Partial

9 to 1

N/A, F

Metastatic breast carcinoma

Booken et al. (2011) [

15

]

5

4

Partial

VAS

Mean 9.8 to 4.3

56F

CTCL, SS

d1: 125 mg; d2, 3: 80 mg; every 2 weeks

Median 15w (range 6–24)

65F

CTCL, SS

65 M

CTCL, SS

51 M

CTCL, MF

1

1

Partial

Subjective

Pruritus regressed

54, N/A

NSCLC on erlotinib

80 mg/d

14d

Ladizinski et al. (2012) [

24

]

1

1

Partial

VAS

10 to 1

66 M

CTCL, MF

80 mg/d; 3×/week

4m

Santini et al. (2012) [

14

]

24

41

Complete

VAS

Median, 8 to 0

42-76 M/F

Refractory itch, metastatic solid tumor

d1: 125 mg; d3, d5: 80 mg

1w

21

Partial

Median, 8 to 1

45-70 M/F

Naïve to treatment, metastatic solid tumor

Torres et al. (2012) [

25

]

2

2

Partial

VAS

8 to 2

N/A

CTCL, SS

80 mg/d

15d, then every other d for 10d

9 to 3

Jimenez Gallo et al. (2013) [

26

]

1

1

Partial

VAS

10 to 2

41F

CTCL, MF

d1: 125 mg; d2, 3: 80 mg; every 2 weeks

N/A

Borja-Consigliere et al. (2014) [

27

]

1

1

Partial

VAS

10 to 3

61F

CTCL

d1: 125 mg; d2, 3: 80 mg; every 2 weeks

13m

Villafranca et al. (2014) [

28

]

1

1

Partial

VAS

9 to 5 after two weeks, then to 4 after one month

27F

Hodgkin's lymphoma

80 mg/d

1m

Present cases (2017)

4

4

Complete

NRS

10 to 0

51F

CTCL, lymphomatoid papulosis/cutaneous anaplastic lymphoma

d1: 125 mg; d2, d3: 80 mg

3w; then every 3d for 12m

Partial

10 to 6; after 8 months to 2; during non-treatment weeks pruritus increases to 6

68F

CTCL, MF

every 2w for 10m

10 to 2; during non-treatment weeks pruritus increased back to 10

64 M

every 2w for 6m

10 to 4

59 M

1m

Patients with Chronic Itch, Non-malignancy Associated

1

1

Partial

Subjective

Vast improvement

61F

Brachioradial pruritus

80 mg/d

2w

Complete

8 to 0

66F

Multifactorial (hyperuricemia, iron deficiency)

8 to 0

50F

Unknown

Stander et al. (2010) [

13

]

20

16

Partial

VAS

8 to 1

42 M

Multifactorial (thyroid dysfunction, neurogenic)

80 mg/d

6.6d (range 3–13)

10 to 3

59F

Multifactorial (metabolic syndrome)

10 to 4

73F

Multifactorial (renal, diabetes)

10 to 5

55F

Multifactorial (cholestatic, dry skin, psychosomatic factors)

10 to 5

52F

Unknown

8 to 4

78 M

Renal

6 to 3

72 M

Unknown

8 to 5

36 M

Unknown

7 to 4

72 M

Renal

5 to 3

66F

Multifactorial (renal, dry skin)

7 to 5

69 M

Renal

10 to 8

82F

Multifactorial (renal, hyperuricemia)

7 to 6

81F

Unknown

10 to 9

85F

Unknown
Discussion
Conclusion
We observed 4 cases of significant pruritus improvement in CTCL patients treated with aprepitant, supporting that this modality can be useful in treating some patients with malignancy-associated itch refractory to conventional treatments. There continues to be a need for larger comparative effectiveness trials of aprepitant in patients with chronic, malignancy and treatment-associated itch. Review of the literature demonstrated discrepancies in dose and timing of aprepitant regimens as well as outcome measures; prospective studies should evaluate dosing to discern the most effective administration schedule. Future study is imperative as oncology patients may experience negative impact on quality of life from treatment refractory pruritus.
Acknowledgements
The authors have no acknowledgements.
Funding
No funding was acquired for this study.
Availability of data and materials
The datasets generated and/or analyzed during the current study are not publicly available as they are patient information in an electronic medical record but are available from the corresponding author on reasonable request.
Authors' contributions
NRL conceived the study, takes full responsibility of the manuscript, and oversaw all drafts of the manuscript. JSS, MT, NGC, and TSK reviewed patient charts. JSS drafted the majority of the manuscript. All authors were involved in drafting the manuscript. All authors read and approved the final manuscript.
Competing interests
Dr. Kupper serves on the advisory board for Adaptive Biotechnologies. All other authors including Dr. Song, Ms. Tawa, Dr. Chau, and Dr. LeBoeuf have no conflict of interest to declare.
Consent for publication
Written informed consent was obtained from all patients for publication of this case series and any accompanying images. A copy of the written consent is available for review.
Ethics approval and consent to participate
This study was approved by the Brigham and Women's and Dana Farber Cancer Institute IRB.
Publisher's Note
Springer Nature remains neutral with regard to jurisdictional claims in published maps and institutional affiliations.
Open Access
This article is distributed under the terms of the Creative Commons Attribution 4.0 International License (
http://​creativecommons.​org/​licenses/​by/​4.​0/​
), which permits unrestricted use, distribution, and reproduction in any medium, provided you give appropriate credit to the original author(s) and the source, provide a link to the Creative Commons license, and indicate if changes were made. The Creative Commons Public Domain Dedication waiver (
http://​creativecommons.​org/​publicdomain/​zero/​1.​0/​
) applies to the data made available in this article, unless otherwise stated.