01.12.2017 | Research article | Ausgabe 1/2017 Open Access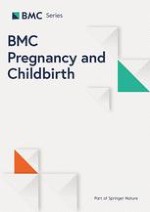 Assessing emergency obstetric and newborn care: can performance indicators capture health system weaknesses?
Zeitschrift:
Autoren:

Andrea Solnes Miltenburg, Richard Forget Kiritta, Thabea Benedicto Bishanga, Jos van Roosmalen, Jelle Stekelenburg
Wichtige Hinweise
Electronic supplementary material
The online version of this article (doi:
10.​1186/​s12884-017-1282-z
) contains supplementary material, which is available to authorized users.
Abbreviations
CHMT
Council Health Management Team
EMONC
Emergency Obstetrics and Neonatal Care
JHPIEGO
Johns Hopkins Program for International Education in Gynaecology and Obstetrics
RMNCH
Reproductive Maternal Neonatal and Child Health
WCCP
Woman Centered Care Project
Background
Methods
Setting
Magu District is one of eight districts of Mwanza Region of Tanzania and is bordered to the north by Lake Victoria and to the west by the city of Mwanza, which is the second largest city in Tanzania. The estimated population in 2012 was 299,759 [
11
]. Magu district had 46 health facilities: one government district hospital, four government health centres, 30 government dispensaries, nine private dispensaries, one faith based dispensary and one parastatal dispensary. Out of all government health facilities 31 provided antenatal, delivery and postnatal care. In terms of ownership, facilities are funded and supported by the district council of which the Council Health Management Team (CHMT) is responsible for decision-making. Main actors in the provision of maternal health care are (assistant) medical officers, clinical officers, enrolled and registered nurses/midwives, as well as medical attendants.
Since 2012 the Woman Centered Care Project (WCCP), a project of the African Woman Foundation [
12
–
14
], has been performing baseline research activities in the district and formed a partnership with the Magu District Council with the aim to improve accessibility and availability of quality maternal health care. Although focus has mainly been on antenatal care services and community involvement, the project together with members of the CHMT discussed the need for an EmONC assessment as improvements in the health situation of women in the district can only be reached when the complete system functions well along the continuum of care.
Data collection
This study is based on two periods of data collection. A facility survey was performed at 13 dispensaries, one health centre and the district hospital in April-May 2014, including investigation of the availability of supplies and medicines to provide basic EmONC. Facilities were selected purposefully based on participation in the WCCP project locations. In December 2014 an EmONC assessment was performed including assessments at the district hospital and all four health centres in the district regarding their EmONC performance within the past three months. The research team interviewed (assistant) clinical officers or nurses in charge of the facilities. Facility visits included a walk-through to observe facility infrastructure, available services, staff and supplies. Maternal death review forms of 2013 were also reviewed. During the field visits and during meetings with different members of the CHMT and other stakeholders relevant observations were documented and discussed.
Data collection tools
For the facility survey in April-May a tool was developed based on the Johns Hopkins Program for International Education in Gynecology and Obstetrics (JHPIEGO) manual for monitoring birth preparedness and complication readiness [
15
]. The tool was digitalized using Magpi Data Collection Software [
16
]. Health facilities were visited to collect information on facility statistics for the year 2013, facility infrastructure, available services, equipment and supplies. The survey was conducted while facilities were awaiting their new batch of quarterly supplies. If supplies were told to be present but not able to be located or accessible during our visit, they were documented as absent. Non-functioning equipment was also recorded as not available.
For the EmONC assessment, the handbook 'Monitoring Emergency Obstetric Care' was used [
10
]. EmONC signal functions are the key medical interventions that are used to treat direct obstetric complications that cause the vast majority of maternal deaths around the globe. The seven functions of Basic EmONC are expected to be provided at health centre and dispensary level [
3
]. In referral district hospitals the nine functions of Comprehensive EmONC should be provided to save lives (see Table
1
). For assessment of signal functions at dispensary level, focus was on availability of materials and supplies, rather than on performance in the last three months. Therefore signal function 4, manual removal of the placenta, was not included at dispensary level.
Table 1
Signal functions for basic and comprehensive EmONC services
| Basic EmONC services | Comprehensive EmONC services |
| --- | --- |
| 1) Administer parenteral antibiotics | Perform signal functions 1–7, plus |
| 2) Administer uterotonic drugs | 8) Perform surgery (cesarean section) |
| 3) Administer parenteral anticonvulsants | 9) Perform blood transfusion |
| 4) Manually remove the placenta | |
| 5) Remove retained products | |
| 6) Perform assisted vaginal delivery | |
| 7) Perform basic neonatal resuscitation | |
Data collection team
The data collection team consisted of members and volunteers of the WCCP, in collaboration with their partners. For the facility survey, a volunteer nurse-midwife from Australia performed facility visits together with ASM. The EmONC assessment was performed by co-authors JvR and JS, experts of the Working Party on International Safe Motherhood and Reproductive Health in the Netherlands, both consultant obstetricians with several years of working experience in Tanzania and other sub-Sahara African countries. Facilities were notified of the visit prior to arrival. For all facility visits representatives of the District Medical Officer accompanied the team and joined in the assessment. Interviews during the facility survey were conducted with the help of a translator, for the EmONC assessments interviews were done in Kiswahili, with occasional translation.
Data analysis
All data was entered in Microsoft Excel Version 15.0 to allow for calculation of frequency. To analyse the indicators, data collected from both the EmONC assessment and the facility survey at lower level facilities were used. Birth data was collected from registers (delivery register, admission register, operating theatre register, monthly reports) of the year 2013. If data was not accessible for the whole year, data was extrapolated from known parts of the year. To estimate the expected number of births in the district a Crude Birth Rate of 39 was used based on figures of the Demographic and Health Survey 2010, for mainland rural areas [
17
]. Research notes based on field visits were compared and discussed within the research team. A report of the facility survey was presented to the District Medical Officer and discussed with a Steering Committee on June 18
th
, 2014. The steering committee is overseeing project activities of the WCCP and comes together on a quarterly basis. Members included district and community representatives. After the EmONC assessment results were presented and discussed at a meeting of the CHMT during their annual planning meeting on December 6
th
, 2014.
Results
A total of 13 dispensaries, four health centres and one district hospital were included in the facility survey. In 2013, 2504 (21%) births took place in the district hospital and 2531 (22%) births in the four health centres. In dispensaries births ranged from 50 to 296 births per year, with a mean of 100 births. Assuming similar patterns in the facilities, which were not surveyed, births in dispensaries were estimated to cover a total of 2600 (22%) births. In total these facilities covered 7635 facility births, approximately 65% of the expected births.
None of the dispensaries complied with the guidelines to provide basic EmONC and were either not able to administer one or all of the essential drugs: anti-convulsants, uterotonics or antibiotics. None of the dispensaries had complete birth kits. Five facilities were able to locate all essential neonatal resuscitation equipment. An overview of availability of essential equipment and supplies is presented in Table
2
.
Table 2
Facility survey: availability of suppliesa for EmOC in 2014
Audit items

District hospital (

N

 = 1)

Basic equipment

Stethoscope

Yes

Yes

10/13

BP machine

Yes

Yes

8/13

Fetoscope

Yes

Yes

13/13

Thermometer

Yes

Yes

9/13

Urine dipstick

Yes

No

1/13

Antiseptic

Yes

Yes

8/13

Sterile gauze

Yes

No

3/13

Syringes

Yes

Yes

13/13

Suture material

Yes

Yes

12/13

IV solutions

Yes

Yes

10/13

IV giving set

Yes

No

10/13

Urine catheters

Yes

No

2/13

Infection prevention

Clean/Utility gloves

Yes

Yes

9/13

Sterile gloves

Yes

Yes

12/13

Chlorine

Yes

Yes

8/13

Buckets

Yes

Yes

9/13

Ability to boil water

Yes

Yes

11/13

Sharp containers

Yes

Yes

12/13

Childbirth equipment

Scissors

Yes

Yes

11/13

Clamps

Yes

Yes

10/13

Cord ties

Yes

No

8/13

Ring forceps

Yes

Yes

5/13

Needle holder

Yes

Yes

6/13

Container for placenta

Yes

Yes

4/13

Macintosh

Yes

Yes

10/13

Protective wear

Yes

Yes

7/13

Vacuum extractor

Yes

No

0/13

Self inflating resuscitation bag

Yes

No

10/13

Neonatal mask

No

No

7/13

Suction equipment

Yes

No

6/13

MVA

MVA Set

Yes

Yes

3/13

Medication

Local anaesthetics

Yes

Yes

10/13

Oxytocin/ergometrin

Yes

Yes

11/13

Magnesium sulphate/Diazepam

Yes

No

6/13

Ampiciline

Yes

Yes

1/13

Erythromycin

Yes

No

6/13

Gentamycin

Yes

No

5/13

Paracetamol

Yes

No

4/13

Misoprostol

Yes

Yes

1/13

Nevarapine

Yes

Yes

9/13

Blood tests

Hb

Yes

Yes

0/13

RPR

Yes

Yes

0/13

Malaria

Yes

Yes

4/13

HIV

Yes

Yes

2/13

Blood grouping

Yes

No

0/13
Results with regards to the EmONC indicators are presented in Table
3
. Three health centres did provide all signal functions for basic EmONC except administration of MgSO4 to prevent or treat eclampsia (supply problems) and performing assisted vaginal deliveries. One health centre appeared to have more problems; no manual vacuum aspirations were performed, parenteral antibiotics were not administered and newborn resuscitation was not performed. The district hospital was able to provide comprehensive EmONC but did not fully qualify due to non-availability of blood transfusions and no use of the available vacuum extractor in the past three months. Lack of blood was a contributing factor in at least three out of 22 maternal deaths and a frequent indication for referral to the regional hospital in Mwanza. Although a vacuum extractor was available and functioning, observations during the facility visit and lack of documentation on performance of vacuum extraction indicated it unlikely to be used.
Table 3
Indicators, results and interpretations of EmONC indicators
Indicator

Descriptiona

Acceptable level

Results

Interpretations

1

Availability of emergency obstetric care: basic and comprehensive care facilities

The availability of EmONC services is measured by the number of facilities that perform the complete set of signal functions in relation to the size of the population. When staff has carried out the seven signal functions of basic EmONC in the 3-month period before the assessment, the facility is considered to be a fully functioning basic facility. The facility is classified as functioning at the comprehensive level when it offers the seven signal functions plus surgery (e.g. caesarean) and blood transfusion.

There are at least five emergency obstetric care facilities (including at least one comprehensive facility) for every 500 000 population

1 dispensary delivers 4 out of 6 (67%), 12 dispensaries deliver 3 or less out of 6 (≤50%) signal functions for BEmOCb; 3 health centres deliver 5 out of 7 (71%), 1 health centre delivers 2 out of 7 (29%) of the signal functions of BEmONC; the hospital delivers 7 out of 9 (78%) of the signal functions of comprehensive EmONC.

None of the health institutions in Magu District fulfilled the full package of expected level of EmONC

2

Geographical distribution of emergency obstetric care facilities

The geographical distribution of EmOC services is calculated in the same way as the first, but it takes into consideration the geographical distribution and accessibility of facilities. It can help program planners to gather information about equity in access to services at subnational level.

See above

The health centers and dispensaries are geographically equitably distributed over the district

The health centers and dispensaries are geographically equitably distributed over the district

3

Proportion of all births in emergency obstetric care facilities

The proportion of all births in an area that take place in EmOC health facilities (basic or comprehensive). The numerator is the number of women registered as having given birth in facilities classified as EmOC facilities. The denominator is an estimate of all the live births expected in the area, regardless of where the birth takes place.

At least 90% health facility births (Target based on Sharpened One Plan II)

Population 299,759; Crude Birth Rate (CBR) 39/1000; expected deliveries 11,690. Hospital births 2504 (21%); hospital + HCs 5035 (43%); all facilities 7635 (65%).

The majority of women give birth in facilities, which are expected to provide EmONC but remain underutilized by one third of the population.

4

Meeting the need for emergency obstetric care: proportion of women with major direct obstetric complications who are treated in such facilities

Met need' is an estimate of the proportion of all women with major direct obstetric complications who are treated in a health facility providing EmOC (basic or comprehensive). The numerator is the sum of all women treated for direct obstetric complications at emergency care facilities over a defined period, divided by the expected number of women who would have major obstetric complications, or 15% of expected births, during the same period in a specified area. The direct obstetric complications included in this indicator are: hemorrhage (antepartum and postpartum), prolonged and obstructed labour, postpartum sepsis, complications of abortion, severe pre-eclampsia and eclampsia, ectopic pregnancy and ruptured uterus.

100% of women estimated to have major direct obstetric complications are treated in emergency obstetric care facilities

Registered direct obstetric complications: 196; Caesarean sections (CS): 192 (assumption that CSs are done to treat or prevent direct obstetric complications)

Expected number of direct obstetric complications: 11,690 × 0,15 = 1754

Met need = (192 + 196)/1754 × 100% = 22%

Health facilities are underutilized. 78% of women with complications are not seen in the facilities expected to provide EmONC services

5

Caesarean sections as a proportion of all births

The proportion of all deliveries by caesarean section in a geographical area is a measure of access to and use of a common obstetric intervention for averting maternal and neonatal deaths and for preventing complications such as obstetric fistula. The numerator is the number of caesarean sections performed in EmOC facilities for any indication during a specific period, and the denominator is the expected number of live births (in the whole catchment area, not just in institutions) during the same period.

The estimated proportion of births by caesarean section in the population is not less than 5% or more than 15%

All births: 11,690; Caesarean sections: 192. CS-percentage = 192/11,690 × 100% = 1.6% of all births

Hospital-based CS percentage: 192/2504 × 100% = 7.7%

Health facilities are underutilized; many women who should have needed a CS did not get one, as a result of poor accessibility

6

Direct obstetric case fatality rate (CFR)

The direct obstetric case fatality rate is the proportion of women admitted to an EmOC facility with major direct obstetric complications, or who develop such complications after admission, and die before discharge.

<1%

Direct obstetric complications: 196

Maternal deaths: 22 (18 in the district hospital, 4 in the community)

Direct obstetric CFR: 22/196 × 100% = 6%

Worries about quality of care in the facilities

7

Intrapartum and very early neonatal death rate

Indicator 7 is the proportion of births that result in a very early neonatal death or an intrapartum death (fresh stillbirth) in an EmOC facility. This new indicator has been proposed to shed light on the quality of intrapartum care for foetuses and newborns delivered at facilities. The numerator is the sum of intrapartum and very early neonatal deaths within the first 24 h of life occurring in the facility during a specific period. The denominator is the sum of all women who gave birth in the facility during the same period.

Standards to be determined

Fresh stillbirths (FSB) + very early neonatal deaths: 51

Hospital and health center births: 5035

Death rate: 51/5035 × 100% =1%

Low numbers of FSBs and early neonatal deaths are registered.

8

Proportion of maternal deaths due to indirect causes in emergency obstetric care facilities

The numerator of this indicator is all maternal deaths due to indirect causes in EmOC facilities during a specific period, and its denominator is all maternal deaths in the same facilities during the same period.

No standard can be set

Maternal deaths: 22; notification forms available: 16; maternal deaths classified: 15; indirect causes: 5

Proportion of indirect MD: 5/15 × 100% = 33%

Non-communicable diseases like malaria and HIV/AIDS are prevalent in the district, are important contributors to maternal mortality and are possibly inadequately prevented or treated during ANC.
Discussion
Conclusions
Although availability of health facilities expected to deliver EmONC are adequate in Magu District, none of the facilities perform all signal functions of BEmONC or CEmONC. Performance of signal functions is dependent on sufficient availability of supplies and resources as well as adequately trained and qualified staff, which can be assessed in line with EmONC indicators. In addition robust data collection systems are required for reliable assessments. Improving assessment approaches to account for local realities and contextual constraints will help to strive for improvements over time. Based on the reported results recommendations were formulated and discussed together with the Council Health Management Team. Importance of implementation of the recommendations and follow up according to the quality cycle was emphasized.
Acknowledgements
We thank the District Medical Officer Dr Pembe, the District Nursing Officer Mr. Egdius Mtajwaha, the Hospital Matron Mrs. Joyce Sabora, the doctors in charge of the four health centres (Kabila, Nyanguge, Kahangara, Kisesa) and Naomi Maselle from the Woman Centered Care Project, for their cooperation and their kind assistance. The research team has appreciated the openness, helpfulness and trust of the DMO and his team to allow the research team to conduct this assessment.
Funding
During the time of writing of this manuscript ASM was supported by the Research Council of Norway through the Global Health and Vaccination Programme (GLOBVAC) for her PhD, project number 244674. The funding body had no role in the design of the study and collection, analysis, and interpretation of data, nor in writing of the manuscript.
Availability of data and materials
The datasets used and analysed during the current study are available from the corresponding author on reasonable request. Questionnaire used for the facility audit is provided as supplementary material [See Additional file
1
]. For data collection and calculation of EmOC indicators we refer to the forms provided in the appendix of the WHO handbook for Monitoring Emergency Obstetric Care [
10
].
Authors' contributions
The study was designed by ASM, JvR and JS. Data for the facility audit was collected by all authors. ASM, JvR and JS analysed and interpreted the data with assistance from TB and RK. ASM drafted the manuscript. All authors read and approved the final manuscript.
Competing interests
The authors declare that they have no competing interests.
Consent for publication
Not applicable
Ethics approval and consent to participate
Ethical approval for this study was obtained from the National Institute for Medical Research (MR/53/100/103) in Tanzania and VU University Amsterdam in the Netherlands (2013/135). Research clearance for foreign researchers was acquired from the Tanzania Commission For Science and Technology. All facilities and clinical officers or nurses in charge were asked for verbal consent to participate and the District Medical Officer provided written permission to visit the health facilities. Names of those interviewed were documented, however, it was communicated clearly this would not have individual consequences and would not end up in the final reporting.
Publisher's Note
Springer Nature remains neutral with regard to jurisdictional claims in published maps and institutional affiliations.
Open Access
This article is distributed under the terms of the Creative Commons Attribution 4.0 International License (
http://​creativecommons.​org/​licenses/​by/​4.​0/​
), which permits unrestricted use, distribution, and reproduction in any medium, provided you give appropriate credit to the original author(s) and the source, provide a link to the Creative Commons license, and indicate if changes were made. The Creative Commons Public Domain Dedication waiver (
http://​creativecommons.​org/​publicdomain/​zero/​1.​0/​
) applies to the data made available in this article, unless otherwise stated.