01.12.2017 | Study protocol | Ausgabe 1/2017 Open Access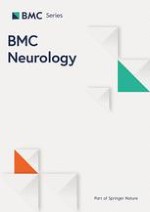 Assessment and rehabilitation of central sensory impairments for balance in mTBI using auditory biofeedback: a randomized clinical trial
Zeitschrift:
Autoren:

Peter C. Fino, Robert J. Peterka, Timothy E. Hullar, Chad Murchison, Fay B. Horak, James C. Chesnutt, Laurie A. King
Abbreviations
ANAM
Automated neuropsychological assessment metrics
AUC
Area under the receiver-operator characteristic curve
BDI-II
Becks depression inventory
BESS
Balance error scoring system
CSMI test
Central sensorimotor integration test
CTSIB
Clinical test of sensory organization and balance
DHI
Dizziness handicap inventory
FRF
Frequency response function
mTBI
Mild traumatic brain injury
NSI
Neurobehavioral symptom inventory
PTSD
Post-Traumatic stress disorder
SCAT3
Sport concussion assessment Tool 3
SOT
Sensory organization Test
Background
The heterogeneity of balance deficits and varied rates of recovery after mTBI suggest varied etiologies and a need for interventions that address the underlying causes of poor balance function. Over-simplified clinical balance measures often do not account for the complex integration of sensory and motor systems. Therefore, the first goal of this study is to characterize balance deficits in people with mTBI who have chronic, non-resolving balance deficits compared to healthy control subjects without a history of mTBI. We hypothesize that a) objective measures of central sensorimotor integration, static and dynamic balance will better distinguish people with mTBI from control subjects than clinical measures, b) a subset of people with mTBI will have abnormal central sensorimotor integration test measures, even without peripheral vestibular or ocular motor deficits, and c) the relationship between poorer static/dynamic balance performance and mTBI is regulated/mediated by central sensorimotor integration. The second goal is to determine if augmenting a traditional balance rehabilitation program with a wearable-sensor based ABF system improves central sensory integration in patients with chronic mTBI compared to the standard balance rehabilitation program. Our central hypothesis is that chronic balance deficits after mTBI result from impairments in central sensorimotor integration that may be helped by rehabilitation that challenges balance while simultaneously providing feedback on balance performance. We hypothesize that a) central sensorimotor integration scores will improve with rehabilitation and ABF will increase the improvement of central sensorimotor integration scores beyond the standard of care, b) intervention with ABF will improve objective measures of balance and c) people with central sensorimotor integration impairment will show sustained improvement in central sensorimotor integration scores and balance after rehabilitation with ABF.
Methods / Design
This study has two parts: Study 1) A cross-sectional study to identify and characterize balance control strategies after mTBI compared to healthy controls, and Study 2) An interventional randomized pilot study using a novel ABF rehabilitation technique to improve central sensorimotor integration after mTBI. All subjects will complete baseline clinical sensory, ocular motor, vestibular, neurocognitive, static and dynamic balance, and central sensorimotor integration testing. Following baseline testing, a subset of mTBI participants will be randomized into two treatment groups for 6 weeks of rehabilitation. Within 1 week after completing the rehabilitation program, subjects will repeat the balance and central sensorimotor integration testing to examine the short-term effects of rehabilitation. Subjects will complete the balance and central sensorimotor integration testing a third time, 6 weeks after completion of the rehabilitation, to assess retention. This trial is registered at clinicaltrials.gov (NCT02748109).
Discussion
The goal of this study is to determine whether persistent balance and gait deficits following mTBI are attributable to improper central sensorimotor integration and to examine the potential for augmented rehabilitation to improve daily activity levels. In particular, this study is unique in its investigation of central sensorimotor integration in people with persistent balance complaints following mTBI in that confounding covariates such as vestibular disruption, neurocognition, and physical activity will be objectively quantified. Additionally, if we find that the quantitative balance, gait, or novel CSMI measures have a significantly greater AUC compared to the clinical measures (BESS, gait speed, SOT) at detecting patients with chronic mTBI, this will indicate the necessity for objective quantification of gait and balance deficits for mTBI assessment.
If a portion of subjects with chronic balance problems after mTBI have abnormal CSMI test measures but normal clinical vestibular testing results, this suggests that sensory integration processes in the brain can be impaired following mTBI, even without peripheral sensory deficits, and that abnormal central sensorimotor integration plays a key role in persistent abnormal balance in subjects with normal vestibular function. If a portion of mTBI subjects have abnormal CSMI test measures and abnormal clinical vestibular function, the key mediator for balance problems is less clear and may be due to the peripheral vestibular dysfunction, abnormal central sensorimotor integration, or inadequate adaptation of central sensorimotor integration to account for abnormal sensory information. If we find that abnormal central sensorimotor integration mediates abnormal static or dynamic balance, rehabilitation will need to be focused on improving central sensorimotor integration to improve balance. If we find that CSMI scores improve with rehabilitation, we will conclude that central sensorimotor integration strategies are flexible and can improve with training. Further, if we find that central sensorimotor integration and gait and balance jointly improve with rehabilitation, we will have further evidence that central sensorimotor integration plays a key role in the mediation of gait and balance following mTBI. If we find a greater improvement in the ABF group, we will conclude that ABF may facilitate improved rehabilitation. Finally, if we find that people with central sensorimotor integration impairment maintain improvements after stopping the use of ABF device, we will conclude that a recalibration of sensory integration and/or sensorimotor transformation for balance has occurred, rather than sensory substitution that requires active ABF. If we find that sensory strategies can change with practice and biofeedback, we will conclude that this targeted approach to balance rehabilitation should be explored further in a larger, randomized trial. It is possible that different subclasses based on CSMI measures respond differently to rehabilitation or ABF-augmented rehabilitation. In such a case, the results of this study will provide valuable information for powering an in-depth future study carefully examining the relationship between CSMI subclasses and the response to rehabilitation with and without ABF. The results of this study will further our understanding of the mechanisms underlying posture and gait dysfunction in individuals with chronic mTBI and inform future studies about the efficacy of ABF augmented rehabilitation programs.
Acknowledgements
The authors would like to thank audiologists Sean Kampel and Marco Jurado, and research assistants Heather Belding, Merissa Walls, Emily Sippel, and Clayton Swanson for assisting in set up and data collection.
Funding
This work was supported by the Assistant Secretary of Defense for Health Affairs under Award No. W81XWH-15-1-0620. Opinions, interpretations, conclusions and recommendations are those of the author and are not necessarily endorsed by the Department of Defense.
Availability of data and materials
De-identified data generated from this study will be deposited into the Federal Interagency Traumatic Brain Injury Research (FITBIR) Informatics System.
Authors' contributions
PF participated in design regarding gait and balance testing of study and drafting of the manuscript; RP participated in design of study, development of the novel CSMI test, and editing of the manuscript; TH participated in design regarding vestibular testing of study and editing of the manuscript, FH participated in design of the study and editing of the manuscript; CM was responsible for power analysis and will be the primary statistician responsible for analyzing data for this study, JC participated in design of study, editing of the manuscript; LK conceived of the study, participated in design of study, editing of the manuscript. All authors read and approved the manuscript.
Competing interests
Dr. Horak has a significant financial interest in, and is an employee of ADPM, a company that has a commercial interest in the results of this research and technology. This potential institutional and individual conflict has been reviewed and managed by OHSU and the VA Portland Health Care System. No other authors have a competing interest.
Consent for publication
Not applicable.
Ethics approval and consent to participate
Informed written consent will be obtained from all participants. An investigator will verbally explain the consent form, allow the person ample time to read through the consent form and then will acknowledge consent by signing the form. All protocols have been approved by a joint OHSU and VA Portland Health Care System Institutional Review Board (Study #00015010).
Open Access
This article is distributed under the terms of the Creative Commons Attribution 4.0 International License (
http://​creativecommons.​org/​licenses/​by/​4.​0/​
), which permits unrestricted use, distribution, and reproduction in any medium, provided you give appropriate credit to the original author(s) and the source, provide a link to the Creative Commons license, and indicate if changes were made. The Creative Commons Public Domain Dedication waiver (
http://​creativecommons.​org/​publicdomain/​zero/​1.​0/​
) applies to the data made available in this article, unless otherwise stated.