01.12.2018 | Research article | Ausgabe 1/2018 Open Access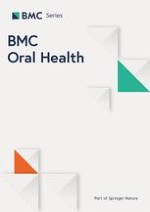 Association between maternal acculturation and health beliefs related to oral health of Latino children
Zeitschrift:
Autoren:

Tamanna Tiwari, Matthew Mulvahill, Anne Wilson, Nayanjot Rai, Judith Albino
Abstract
Background
This report is presenting the association of maternal acculturation, measured by preferred language, and oral health-related psychosocial measures in an urban Latino population.
Methods
A cross-sectional survey was conducted with 100 mother-child dyads from the Dental Center at the Children's Hospital Colorado, the University of Colorado. A portion of Basic Research Factors Questionnaire capturing information about parental dental knowledge, attitudes, behavior and psychosocial measures was used to collect data from the participating mothers. Descriptive statistics were calculated for demographics and psychosocial measures by acculturation. A univariate linear regression model was performed for each measure by preferred language for primary analysis followed by adjusted model adjusting for parent's education.
Results
The mean age of the children was 3.99 years (SD = 1.11), and that of the mother was 29.54 years (SD = 9.62). Dental caries, measured as dmfs, was significantly higher in children of Spanish-speaking mothers compared to children of English-speaking mothers. English-speaking mothers had higher mean scores of oral health knowledge, oral health behaviors, knowledge on dental utilization, self-efficacy, and Oral Health Locus of Control as compared to Spanish-speaking mothers. Univariate analysis demonstrated significant association for preference for Spanish language with knowledge on dental utilization, maternal self-efficacy, perceived susceptibility and perceived barriers. The effect of language was attenuated, but significant, for each of these variables after adjusting for parent's education.
Conclusion
This study reported that higher acculturation measured by a preference for the English language had a positive association with oral health outcomes in children. Spanish-speaking mothers perceived that their children were less susceptible to caries. Additionally, they perceived barriers in visiting the dentist for preventive visits.