01.12.2018 | Research article | Ausgabe 1/2018 Open Access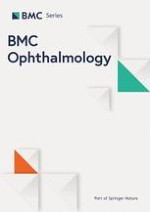 Association between sunlight exposure and risk of age-related macular degeneration: a meta-analysis
Zeitschrift:
Autoren:

Hongjie Zhou, Huina Zhang, Aiqing Yu, Jiajun Xie
Wichtige Hinweise
Hongjie Zhou and Huina Zhang contributed equally to this work.
Abbreviations
AMD
Age-related macular degeneration
ICGS
International Classification and Grading system
NOS
The Newcastle-Ottawa Scale
WARMGS
Wisconsin Age-Related Maculopathy Grading System
Background
Age-related macular degeneration (AMD) is a progressive chronic disease of the central retina and a leading cause of vision loss worldwide [
1
]. It accounts for approximately 50% of all cases of central blindness among older people in western countries [
2
]. Annual incidence of late AMD in Americans aged ≥50 years was 3.5 per 1000 (95% CI = 2.5–4.7 per 1000), incidence rates approximately quadrupled per decade in age [
3
].
Generally, AMD is divided into early AMD and late AMD according to the international classification and grading system [
4
]. Early AMD is frequently described as age-related maculopathy (ARM). Late AMD can be further classified into geographic atrophy ("dry") and neovascular ("wet") types. The geographic atrophy type accounts for about 80% of all late AMD cases for few available treatment [
5
].
The causes of AMD are still not well understood. Numerous studies have been performed to identify risk factors for AMD. Many risk factors have been identified, including aging, gender, genetics, alcohol consumption, smoking, diet, and cardiovascular function [
6
,
7
]. Several studies have investigated the possible associations between sunlight exposure and AMD; however, the results of those studies are inconsistent [
6
]. The aim of this study was to comprehensively evaluate the association between sunlight exposure and the risk of AMD by performing a meta-analysis of all relevant studies.
Methods
Results
Discussion
Our meta-analysis showed that sunlight exposure was not associated with an increased risk of AMD in a pooled analysis. In subgroup analyses, only one mildly significant association was found in the case–control studies, but not in the cross-sectional studies. No significant association was observed in the stratified analyses by degree of AMD, exposure assessment method, and study latitude.
Methods of assessing exposure were critical for evaluating the quality of the articles included in the study. However, it was difficult to quantify sunlight exposure objectively. Self-reported data of time outdoors are easy to obtain but imprecise and could be influenced by many factors, such as latitude, climate, and sun-avoidance behaviors. In our analysis, most of the articles used time spent outdoors to assess sunlight exposure. Only three of fourteen articles had calculated the average dose of sunlight for each participant after analyzing these factors but still found no association between exposure to sunlight and AMD (OR = 0.95, 95% CI = 0.77–1.19). In addition, sun-avoidance behaviors were analyzed, showing that subjects who used sunglasses or hats regularly didn't have a decreased risk of AMD.
Conclusions
This meta-analysis included fourteen studies on the association between AMD risk and sunlight. Although there are potential limitations in studies, we did a rigorous analysis via stratification based on study design, stage of AMD, method of exposure assessment, and study latitude to reduce the bias. The results indicate that sunlight exposure may not be associated with an increased risk of AMD based on current published data.
Acknowledgements
The authors would like to thank all the people who helped in obtaining full text articles, along with searching papers and other jobs, especially those who were not listed as co-authors.
Funding
This work is supported by project foundation: The Medical and Health Science and Technology Program of Zhejiang Province (2018KY416); Zhejiang Provincial Natural Science Foundation of China (LQ19H120006).
Availability of data and materials
The datasets used and/or analyzed during the current study are available from the corresponding author on reasonable request.
Ethics approval and consent to participate
Not applicable.
Consent for publication
Not applicable.
Competing interests
The authors declare that they have no competing interests.
Publisher's Note
Springer Nature remains neutral with regard to jurisdictional claims in published maps and institutional affiliations.
Open Access
This article is distributed under the terms of the Creative Commons Attribution 4.0 International License (
http://​creativecommons.​org/​licenses/​by/​4.​0/​
), which permits unrestricted use, distribution, and reproduction in any medium, provided you give appropriate credit to the original author(s) and the source, provide a link to the Creative Commons license, and indicate if changes were made. The Creative Commons Public Domain Dedication waiver (
http://​creativecommons.​org/​publicdomain/​zero/​1.​0/​
) applies to the data made available in this article, unless otherwise stated.