23.12.2016 | Original Contribution | Ausgabe 2/2018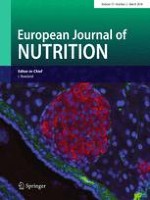 Association of VDBP and CYP2R1 gene polymorphisms with vitamin D status in women with polycystic ovarian syndrome: a north Indian study
Zeitschrift:
Autoren:

Deepa Haldar, Nitin Agrawal, Seema Patel, Pankaj Ramrao Kambale, Kanchan Arora, Aditi Sharma, Manish Tripathi, Aruna Batra, Bhaskar C. Kabi
Abstract
Purpose
Polycystic ovarian syndrome (PCOS) is the most common endocrine abnormality among women of reproductive age and is usually associated with oligo-ovulation/anovulation, obesity, and insulin resistance. Hypovitaminosis D may also be a primary factor in the initiation and development of PCOS. However, little is known about the role of genetic variation in vitamin D metabolism in PCOS aetiology. Therefore, we studied the genetic polymorphisms of CYP2R1 and vitamin D binding protein (VDBP) in an Indian population.
Methods
Serum vitamin D was measured by ELISA. Genotyping of
VDBP
single nucleotide polymorphisms (SNPs) rs7041 (
Hae
III; G>T) and rs4588 (
Sty
I; A>C) and
CYP2R1
SNP rs2060793 (
Hinf
I; A>G) was carried out by restriction fragment length polymorphism in 50 cases of PCOS that were compared with 50 age-matched healthy women.
Results
Vitamin D levels were found to be significantly lower in women with PCOS (
p
= 0.008) than in age-matched controls. There was no significant difference in genotype frequencies of all three polymorphisms (rs7041, rs4588, and rs2060793) between PCOS and control women. In women with a vitamin D deficiency (<20 ng/ml), the GT allele of the
VDBP
SNP rs7041 (
p
value =0.04), the VDBP allelic combination Gc1F/1F (T allele of rs4588 and C allele of rs7041) (
p
value =0.03), and the GA allele of the CYP2R1 SNP rs2060793 (
p
= 0.05) were associated with an increased risk of developing PCOS.
Conclusions
The present study shows that the GT allele of VDBP SNP rs7041, the VDBP allelic combination (GC1F/1F), and GA allele of CYP2R1 SNP rs2060793 in vitamin D deficient women increase the risk of PCOS.