01.12.2017 | Research article | Ausgabe 1/2017 Open Access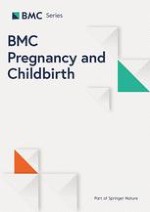 Associations of intimate partner violence with postnatal health practices in Bihar, India
Zeitschrift:
Autoren:

Sabrina C. Boyce, Lotus McDougal, Jay G. Silverman, Yamini Atmavilas, Diva Dhar, Katherine Hay, Anita Raj
Abbreviations
ARRR
Adjusted relative risk ratio
DHS
Demographic and Health Surveys
EIBF
Early initiation of breastfeeding
IPV
Intimate partner violence
SC/ST
Scheduled caste/scheduled tribe
Background
The current study aims to elucidate the relationship between IPV, specifically when a woman has experienced physical violence only, sexual violence only, or both forms of violence, and PNH practices among a representative sample of mothers of living infants in Bihar, India. Understanding these relationships may help guide the development of new and ongoing interventions to promote neonatal survival.
Methods
The current study includes analysis of data collected for evaluation of the Ananya program, a partnership initiated in 2012 in Bihar, India, by the Government of Bihar and the Bill and Melinda Gates Foundation designed to increase maternal and child health care utilization in the public health system using a combination of supply-side and demand generation efforts [
37
]. Ananya was implemented using a two-armed quasi-experimental design in which eight intervention districts were compared to the remaining 30 standard care districts. Baseline data, collected in 2012, did not include any measures of IPV, therefore the current analysis is limited to cross-sectional data from the second statewide household survey collected January to April 2014 from a representative sample of mothers of 0–11 month old infants. All data were collected by trained female study staff, subsequent to acquisition of written informed consent.
A multi-stage sampling approach was used to select villages, randomly selecting first blocks, then villages from those blocks. A listing exercise was conducted in each selected village to identify all women who had a live birth in the previous 12 months (about 13 women per village, on average). Details on study sampling and procedures are available in a previous publication by Borkum et al. [
38
].
The survey participation rate was 87% and yielded 11,654 completed surveys from mothers of living children 0–11 months old [
38
]. Women who had ever been married with a living, singleton child aged 0–11 months and were not pregnant at the time of interview were included in this analysis (
n
 = 10,469); mothers of neonates requiring postnatal medical care were not excluded. Ethical approval for the original evaluation study was provided by India's Health Ministry Screening Committee. Ethical approval for this analysis was provided by the University of California, San Diego.
Measures
The primary independent variables were lifetime experiences of physical and sexual IPV considered as exclusive categories: no IPV, physical IPV only, sexual IPV only, sexual and physical IPV. Physical IPV was defined as experience of at least one of the following by a husband: being slapped, having an arm twisted or hair pulled, being pushed with his fist, being shaken or having something thrown at you, being kicked, dragged or beaten up, or attempted intentional choking or burning. Sexual IPV was measured by a yes/no response to, "Did your husband ever physically force you to have sexual intercourse with him even when you did not want to?" These measures have been validated in the Multi-country Study on Violence Against Women by the World Health Organization and are routinely included in Demographic and Health Surveys (DHS) [
21
].
Outcome variables included the following healthy newborn practices: clean cord care (nothing applied to umbilicus after cutting/tying cord); kangaroo mother care (child placed unclothed with skin to skin contact on mother's chest/abdomen following birth); early initiation of breastfeeding (EIBF; newborn was breastfed within 1 h of birth); delayed bathing (first bath occurred 2 or more days after birth); postnatal care visit by a health worker within 48 h of birth; and exclusive breastfeeding (child received only breastmilk in 24 h prior to the survey for children <6 months; 6 months of exclusive breastfeeding reported for children 6–11 months). Current post-partum contraceptive use was defined as female or male sterilization, or current use of pill, injectable, intrauterine device (IUD), or condom. If contraceptive use was initiated post-partum but discontinued prior to the study, it was not considered current post-partum contraceptive use.
Relevant background characteristics were included as covariates: residence in an Ananya program district (yes/no); age of mother (15–19, 20–24, 25–29, 30+); age of mother at marriage (under 18 years/over 18 years old); household wealth index (quartiles; a variable constructed via principle component analysis of household characteristics and assets following the technique used in DHS); [
39
] mother's education (none, primary [1–8 years], secondary [9+ years]); husband's education (none, primary [1–8 years], secondary [9+ years]); religion/caste status (belonging to either of the minority, most-marginalized social groups in India; Muslim, scheduled caste/scheduled tribe [SC/ST], or neither); gender of focal child (male/female); parity of mother (1 birth, 2 births, 3+ births); prior neonatal death or stillbirth (one or more children stillborn or died as neonate prior to focal child/none); antenatal care visits (ANC; <4 ANC visits, 4+ ANC visits); skilled birth attendant (SBA) at birth of focal child (yes/no); age of focal child (in months); and visits of community health worker (CHW) in late pregnancy (<2/2+ CHW visits in last trimester). For analyses related to current post-partum contraceptive use, the covariate of postnatal CHW visits in which family planning was discussed (yes/no) was also included.
Data analysis
Descriptive frequencies were calculated for all PNH practice outcomes and covariates, both overall and stratified by IPV experiences. Multivariate logistic regression models were then used to assess the association between IPV and each PNH practice, adjusting for any covariates that were significant at
p
 < 0.20 levels in bivariate analyses (results not shown). All analyses were adjusted for survey design and individual sampling weights, and were conducted using Stata 13 SE (Stata Corp, College Station, TX).
Results
Discussion
Findings from this study indicate that almost half of women in Bihar, India have experienced physical and/or sexual violence from their husband. One in six women reported sexual violence, most often accompanied by physical violence. Associations between IPV and PNH practices were found, including healthy breastfeeding practices, skin to skin care, delayed bathing, and postpartum contraception use, but suggest a complex risk pattern across types of IPV.
Sociodemographic characteristics were also found to relate to beneficial PNH behaviors. Being age 18 or older when married and at the time of survey, and having had a child prior to the index child were all positively associated with PNH behaviors, particularly those related to breastfeeding. Higher wealth was associated with increased odds of applying nothing to the umbilicus after cutting/tying the cord, skin-to-skin care, and current post-partum contraceptive. An unexpected trend, however, was that as spousal education increased, adherence to clean cord care was less likely. More research is needed to understand this association, as spousal education may be a marker for a particular set of husband-related characteristics that are associated with a lack of support for this PNH practice or behaviors related to neonatal care that counteract these beneficial PNH practices.
Consideration of the limitations of this study is important for interpreting results. Data analyzed in this study are the second cross-section of women who have recently given birth from an evaluation of a large-scale effort to improve health services, and results demonstrate a positive effect on PNH practices for those residing in the intervention districts. To address potential intervention effects on the currently assessed associations, all multivariate analyses were adjusted for exposure to this intervention. Additionally, unobserved confounding factors not accounted for may obscure true effects, though models were adjusted for a variety of highly relevant covariates in order to limit this potential. While reports of past 12 month IPV experiences likely temporarily predicate or overlap with the postnatal period in which PNH practices may have occurred, these results only provide indication of correlation and do not indicate causal relationships. One important limitation of these data is that they rely on participant self-report of PNH practices and IPV experiences from up to 11 months post-partum. This relatively long time gap may leave data vulnerable to recall and desirability bias, which could influence results to be biased either toward or away from the null hypothesis. Additionally, this analysis of a dichotomous measure of IPV experience does not provide any information on how frequency of IPV could change the association between IPV and PNH practices. The results of this study are representative of recent mothers in the state of Bihar, and cannot be generalized to other populations or regions of India or elsewhere.
Conclusion
The current study found a high prevalence of IPV, including recent IPV, among this representative sample of recent mothers. Results indicate different patterns of vulnerability to poor PNH practices depending on the type of IPV experienced, whether physical only, sexual only, or both forms. Overall, IPV was found to be largely associated with poor PNH practices, most clearly demonstrated in its effects on breast feeding. However, a smaller subset of beneficial PNH practices were more likely among women based on the type of IPV experienced. Physical violence alone appeared to be associated with mothers', perhaps, greater efforts to ensure care for their neonate, whereas experiences of both physical and sexual IPV, or of only sexual IPV, appeared to significantly inhibit healthy PNH practices. More research is needed to further clarify the observed associations and mechanisms behind these.
The pattern of IPV experience and postpartum contraception use is unclear. The overall association between IPV and contraception use mirrored findings from other studies, but the type-specific analyses of postpartum contraception use suggests a potentially changing dynamic for the association between contraception type and type of IPV experience or a unique dynamic for postpartum contraception use.
Opportunity for mitigating the negative impact of IPV on PNH behaviors may exist within health care encounters, particularly within postnatal care. Current governmental efforts to increase access and quality of maternal and neonatal health services may also facilitate women experiencing IPV to engage with PNH practices, and as a result, reduce neonatal mortality. Moreover, postnatal health care visits may provide an important opportunity for providing IPV support to victims, which could be built into existing governmental efforts to strengthen quality of care, to reduce IPV and its impact on maternal and neonatal health.
Acknowledgements
We would like to acknowledge and thank the participants, staff and partners of the Ananya study in Bihar, India, for making available these data for analyses.
Funding
This work was funded by the Bill and Melinda Gates Foundation (BMGF). BMGF staff (Katherine Hay, Diva Dhar, Yamini Atmavilas) were involved in the development of this study and the generation of this manuscript, and are recognized as coauthors. In their roles with BMGF, they were involved with the design and conduct of the larger Ananya evaluation study design from which data for this study were obtained. They provided some oversight of data collection and management, and they provided input into analyses undertaken for this manuscript. They assisted with the interpretation of this paper and reviewed and approved this final manuscript.
Availability of data and materials
The data that support the findings of this study are available from the Bill & Melinda Gates Foundation (BMGF) but restrictions apply to the availability of these data, which were used under license for the current study, and so are not publicly available. Data are however available from the authors upon reasonable request and with permission of BMGF.
Ethics approval and consent to participate
Ethical approval for the original evaluation study was provided by India's Health Ministry Screening Committee (#TRC-IEC-104/11). Ethical approval for this analysis was provided by the University of California, San Diego (#150746). All data were collected by trained female study staff, subsequent to acquisition of written informed consent.
Consent for publication
Not applicable.
Competing interests
The authors declare that they have no competing interests.
Publisher's Note
Springer Nature remains neutral with regard to jurisdictional claims in published maps and institutional affiliations.
Open Access
This article is distributed under the terms of the Creative Commons Attribution 4.0 International License (
http://​creativecommons.​org/​licenses/​by/​4.​0/​
), which permits unrestricted use, distribution, and reproduction in any medium, provided you give appropriate credit to the original author(s) and the source, provide a link to the Creative Commons license, and indicate if changes were made. The Creative Commons Public Domain Dedication waiver (
http://​creativecommons.​org/​publicdomain/​zero/​1.​0/​
) applies to the data made available in this article, unless otherwise stated.