01.12.2018 | Research article | Ausgabe 1/2018 Open Access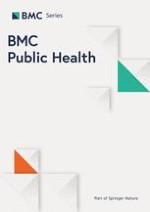 Associations of land, cattle and food security with infant feeding practices among a rural population living in Manyara, Tanzania
Zeitschrift:
Autoren:

Bailey Hanselman, Ramya Ambikapathi, Estomih Mduma, Erling Svensen, Laura E. Caulfield, Crystal L. Patil
Abstract
Background
Livelihoods strategies and food security experiences can positively and negatively affect infant and young child feeding (IYCF) practices. This study contributes to this literature by exploring how variation in household economics among rural farmers in Tanzania relates to IYCF patterns over the first 8 months of an infant's life.
Methods
These data were produced from a longitudinal study in which a cohort of mother-infant dyads was followed from birth to 24 months. In addition to baseline maternal, infant, and household characteristics, mothers were queried twice weekly and monthly about infant feeding practices and diet. Weekly and monthly datasets were merged and analyzed to assess infant feeding patterns through the first 8 months. Standard statistical methods including survival and logistic regression analyses were used.
Results
Aside from breastfeeding initiation, all other IYCF practices were suboptimal in this cohort. Land and cattle ownership were associated with the early introduction of non-breastmilk food items. Food insecurity also played a role in patterning and inadequate complementary feeding was commonplace.
Conclusions
Health promotion programs are needed to delay the introduction of animal milks and grain-based porridge, and to achieve a minimum acceptable diet after 6 months of age among smallholder farmers in rural Tanzania. Results highlight that livelihoods-based health promotion interventions, built from a flexible and integrated design, may be an important strategy to address community-level variation in infant feeding practices and promote optimal IYCF practices.