01.12.2018 | Research article | Ausgabe 1/2018 Open Access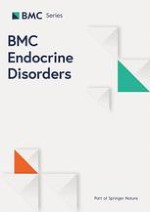 ATR-101, a selective ACAT1 inhibitor, decreases ACTH-stimulated cortisol concentrations in dogs with naturally occurring Cushing's syndrome
Zeitschrift:
Autoren:

Daniel K. Langlois, Michele C. Fritz, William D. Schall, N. Bari Olivier, Rebecca C. Smedley, Paul G. Pearson, Marc B. Bailie, Stephen W. Hunt III
Abstract
Background
Cushing's syndrome in humans shares many similarities with its counterpart in dogs in terms of etiology (pituitary versus adrenal causes), clinical signs, and pathophysiologic sequelae. In both species, treatment of pituitary- and adrenal-dependent disease is met with limitations. ATR-101, a selective inhibitor of ACAT1 (acyl coenzyme A:cholesterol acyltransferase 1), is a novel small molecule therapeutic currently in clinical development for the treatment of adrenocortical carcinoma, congenital adrenal hyperplasia, and Cushing's syndrome in humans. Previous studies in healthy dogs have shown that ATR-101 treatment led to rapid, dose-dependent decreases in adrenocorticotropic hormone (ACTH) stimulated cortisol levels. The purpose of this clinical study was to investigate the effects of ATR-101 in dogs with Cushing's syndrome.
Methods
ATR-101 pharmacokinetics and activity were assessed in 10 dogs with naturally-occurring Cushing's syndrome, including 7 dogs with pituitary-dependent disease and 3 dogs with adrenal-dependent disease. ATR-101 was administered at 3 mg/kg PO once daily for one week, followed by 30 mg/kg PO once daily for one (
n
 = 4) or three (
n
 = 6) weeks. Clinical, biochemical, adrenal hormonal, and pharmacokinetic data were obtained weekly for study duration.
Results
ATR-101 exposure increased with increasing dose. ACTH-stimulated cortisol concentrations, the primary endpoint for the study, were significantly decreased with responders (9 of 10 dogs) experiencing a mean ± standard deviation reduction in cortisol levels of 50 ± 17% at study completion. Decreases in pre-ACTH-stimulated cortisol concentrations were observed in some dogs although overall changes in pre-ACTH cortisol concentrations were not significant. The compound was well-tolerated and no serious drug-related adverse effects were reported.
Conclusions
This study highlights the potential utility of naturally occurring canine Cushing's syndrome as a model for human disease and provides proof of concept for ATR-101 as a novel agent for the treatment of endocrine disorders like Cushing's syndrome in humans.