16.03.2016 | Original Article | Ausgabe 3/2016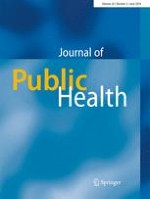 Attitudes of health care professionals towards Mutual Health Organizations: evidence from two regions in the Northwest Province of Cameroon
Zeitschrift:
Autoren:

Esther Hammer-Fomuki, Patrick Mba Okwen, Ulrich Ranft, Joachim Gardemann, Tamara Schikowski
Abstract
Aim
Mutual Health Organizations (MHOs) can be a potential means to reduce barriers to health care in low-income countries with poor access to health care and high health care costs for the population. One important challenge is the relationship between MHOs and health care professionals (HCPs). Our study evaluates HCPs experiences of, and attitudes towards MHOs.
Subjects and Methods
A total of 210 HCPs from three private and two public clinics in Kumbo and Bamenda (Cameroon) were interviewed with a structured questionnaire, where answers are quantified by a five-point ordinal scale.
Results
We identified regional and institutional differences. HCPs in Kumbo and in private clinics tend to have a more positive attitude towards MHOs than in Bamenda and in public clinics (mean 1.66 vs. 2.02, respectively 1.72 vs. 2.05,). HCPs in Bamenda and in public clinics report more negative experiences with MHO members (mean 2.86 vs. 3.67, respectively 2.72 vs. 3.56) and rank quality of health care lower.
Conclusion
Our findings underline the important role of HCPs in the context of MHOs; therefore, programs should aim to involve HCPs in respect of regional and institutional differences.