01.12.2017 | Case report | Ausgabe 1/2017 Open Access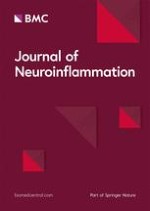 Atypical periodic alternating nystagmus responding to high-dose intravenous immunoglobulins: a case report
Zeitschrift:
Autoren:

Herminia Argente-Escrig, Luis Bataller, Claudio Krstulovic Roa, Vanesa Pérez Guillén, Herminio Perez Garrigues, Bonaventura Casanova Estruch
Abstract
Background
Acquired periodic alternating nystagmus (PAN) is a rare but well-defined syndrome that consists of a horizontal nystagmus that cyclically reverses its direction. PAN can be caused by degenerative, neoplastic, or toxic diseases of the cerebellum and, in a few cases, by subacute cerebellar ataxia of immune origin.
Case presentation
A 44-year-old man came to our attention because of rapidly progressive gait instability and blurred vision. Clinical examination showed PAN and a mild pancerebellar syndrome. Eye movement recordings disclosed a short cycle PAN with significant slow-phase velocity only in darkness. Under the effect of a γ-aminobutyric acid type B (GABAB) agonist, PAN was not modified. Right after treatment with intravenous immunoglobulin (IVIg) was started, PAN was essentially eliminated. Three months after last dose of IVIg, this nystagmus reappeared.
Conclusions
IVIg resolved PAN in this patient. This finding may point to an autoimmune mechanism underlying this patient's nystagmus. This case suggests that the usefulness of IVIg at treating PAN might be worth a consideration in similar clinical settings.