01.12.2015 | Research article | Ausgabe 1/2015 Open Access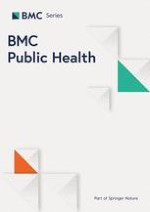 Availability and acceptability of HIV counselling and testing services. A qualitative study comparing clients' experiences of accessing HIV testing at public sector primary health care facilities or non-governmental mobile services in Cape Town, South Africa
Zeitschrift:
Autoren:

Sue-Ann Meehan, Natalie Leon, Pren Naidoo, Karen Jennings, Ronelle Burger, Nulda Beyers
Wichtige Hinweise
Competing interests
The authors declare that they have no competing interests.
Authors' contributions
Conceived and designed the research: SM, PN. Acquisition of data: SM. Analysis and interpretation of data: SM, NL. Wrote the paper: SM, NL, PN, KJ, RB, NB. All authors read and approved the final manuscript.
Abstract
Background
The South African government is striving for universal access to HIV counselling and testing (HCT), a fundamental component of HIV care and prevention. In the Cape Town district, Western Cape Province of South Africa, HCT is provided free of charge at publically funded primary health care (PHC) facilities and through non-governmental organizations (NGOs). This study investigated the availability and accessibility of HCT services; comparing health seeking behaviour and client experiences of HCT across public PHC facilities (fixed sites) and NGO mobile services.
Methods
This qualitative study used semi-structured interviews. Systematic sampling was used to select 16 participants who accessed HCT in either a PHC facility (8) or a NGO mobile service (8). Interviews, conducted between March and June 2011, were digitally recorded, transcribed and where required, translated into English. Constant comparative and thematic analysis was used to identify common and divergent responses and themes in relation to the key questions (reasons for testing, choice of service provider and experience of HCT).
Results
The sample consisted of 12 females and 4 males with an age range of 19–60 years (median age 28 years). Motivations for accessing health facilities and NGO services were similar; opportunity to test, being affected by HIV and a perceived personal risk for contracting HIV. Participants chose a particular service provider based on accessibility, familiarity with and acceptability of that service. Experiences of both services were largely positive, though instances of poor staff attitude and long waiting times were reported at PHC facilities. Those attending NGO services reported shorter waiting times and overall positive testing experiences. Concerns about lack of adequate privacy and associated stigma were expressed about both services.
Conclusions
Realised access to HCT is dependent on availability and acceptability of HCT services. Those who utilised either a NGO mobile service or a public PHC facility perceived both service types as available and acceptable. Mobile NGO services provided an accessible opportunity for those who would otherwise not have tested at that time. Policy makers should consider the perceptions and experiences of those accessing HCT services when increasing access to HCT.