01.12.2018 | Research | Ausgabe 1/2018 Open Access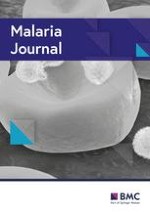 Awareness, perceptions and intent to comply with the prospective malaria vaccine in parts of South Eastern Nigeria
Zeitschrift:
Autoren:

Uchechukwu M. Chukwuocha, Peter C. Okorie, Gregory N. Iwuoha, Sally N. Ibe, Ikechukwu N. Dozie, Bertram E. Nwoke
Abstract
Background
There are potentials of a malaria vaccine being developed sooner than expected. While focus is more on the development of a vaccine, less attention has been paid on the extent to which such vaccines could be well accepted and the readiness among caregivers to comply with its use in order to achieve the effectiveness of the vaccine in the malaria endemic areas. Compliance rates are influenced by the level of awareness, as well as the perception of the population. This cross-sectional study was aimed at assessing the awareness, perceptions and intent to comply with the prospective malaria vaccine by caregivers in Owerri West, South Eastern Nigeria.
Methods
Structured pretested questionnaires were used to collect data from 500 randomly selected consenting care givers (mostly mothers). Items used to assess the intent to comply with the vaccine include willingness to accept and use the vaccine, and allow children to be vaccinated.
Results
The study found that awareness of malaria as a public health problem was high (89.8%), but awareness about a prospective malaria vaccine was not high (48.2%). Up to 88.2% of respondents showed positive perception towards the vaccine, of which 65.2% had strong positive perception. The study found high level of intent to comply with the prospective malaria vaccine among the study group (95.6% positive). Significant association was established between caregivers perception and intent to comply with the prospective malaria vaccine (χ2 = 144.52; p < 0.0001).
Conclusions
While malaria vaccine adoption is likely to be a welcome development in South Eastern Nigeria, proper consideration should be given to factors that are likely to influence people's perceptions about vaccines in the plans/process of malaria vaccine development and vaccination programmes.