01.12.2018 | Technical advance | Ausgabe 1/2018 Open Access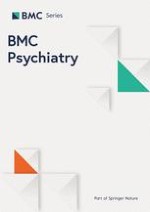 Bayesian alternatives for common null-hypothesis significance tests in psychiatry: a non-technical guide using JASP
Zeitschrift:
Autoren:

Daniel S. Quintana, Donald R. Williams
Abbreviations
NHST
Null hypothesis significance testing
Background
Methods
A dataset from van Cappellen and colleagues [
28
] will be used to compare and contrast NHST and Bayesian hypothesis testing using JASP (version 0.8.5.1). A core feature of JASP is the ability to save the entire analysis pipeline as a .jasp file, which includes the data, analysis input options, and output. Thus, interested readers can follow each step of the described analyses by examining the associated .jasp file (
https://​osf.​io/​emz4r/​
).
The primary interest of the study from van Cappellen and colleagues [
28
] was whether a single intranasal administration of the neuropeptide oxytocin could impact self-reported spirituality. The role of the oxytocin system in human interconnection has been the subject of considerable research interest in psychiatry [
29
], however, it is not known if the oxytocin system is also involved in spiritual interconnection. In this study, participants were randomized to receive a single administration of either intranasal oxytocin or placebo, after which they responded to measures assessing spirituality. One of the outcomes used to index spirituality was a single item measure that asked, "Right now, would you say that spirituality is important for you?". After receiving the nasal spray, participants responded on a scale from 0 (Not at all) to 7 (Completely). The study dataset was collected from manuscript's Open Science Framework webpage (
https://​osf.​io/​rk2x7/​
) For pedagogic purposes, several variables not used in the current demonstration were removed from the original dataset and we perform additional analyses that were not reported in the original manuscript.
Results
Conclusions
A comparison of classical and Bayesian inferential frameworks reveals that the Bayesian approach can complement
p
-values and effect sizes by providing additional information for hypothesis testing (Table
3
). Not only do Bayes factors quantify relative evidence for both
H
1
and
H
0
, the magnitude of this evidence is also presented as an easy-to-interpret odds ratio. For demonstration, we have provided worked examples of Bayesian analysis for common statistical tests in psychiatry using JASP. Interested readers that would like to perform other types of Bayesian analysis not currently available in JASP, or require greater flexibility with setting prior distributions can use the 'BayesFactor' R package [
42
].
Table 3
A comparison of NHST and Bayesian inference
Test

NHST

Bayes

Correlation

No significant relationship (

p

 = 0.75)

Null model 4.55 times more favored than the alternative model

Chi-squared test

No significant difference (

p

 = 0.21)

Null model 1.16 times more favored than the alternative model

T-test

No significant difference (

p

 = 0.26)

Null model 1.93 times more favored than the alternative model

ANCOVA

Significance difference (

p

 = 0.03)

Covariate model 1.73 times more favored than oxytocin model

ANOVA - time effect

No main effect (

p

 = 0.65)

Null model 5.34 times more favored than time model

ANOVA - condition effect

No main effect (

p

 = 0.27)

Null model 1.54 times more favored than oxytocin model

ANOVA - time*condition

No interaction effect (

p

 = 0.78)

Main effects model 4.17 times more favored than interaction model
A few limitations should be considered to help ensure Bayes factors are used appropriately. First, if researchers wish to present the size of an effect then the presentation of an effect size and corresponding confidence (or credible) interval is important, as Bayes factors alone can only present the support of the alternative hypothesis model against a null model. Second, changing the width of the prior will also change the Bayes factor — sometimes substantially so. But this is not necessarily a limitation, as robustness checks can be used ensure the evidence is robust to different prior specifications [
43
]. Thus, we recommend reporting all assumptions that the results depend on, along with robustness checks. Third, inference from Bayes factors depends on the models being compared. One could compare a non-null hypothesis (e.g., small effect
δ
 = 0.05) to the alternative prior distribution. This may provide similar evidence for a small effect compared to the alternative as comparing the null (
δ
 = 0) to the same alternative. Thus, Bayes factors should never be interpreted in absolute terms as providing evidence for or against the null hypothesis. As a consequence, it is inaccurate to say that a Bayes factor can "prove the null", as we are only assessing evidence for a null model proportional to an alternative model. Fourth, when computing Bayes factors, the prior is often suggested to quantify our belief about the parameters in question, or to represent our hypothesis. However, in practice, using default prior distributions does not express
question specific
information, unless we believe all parameters are the same or these defaults happen to suit our hypotheses. Keeping this caveat in mind, we have largely adopted the default prior approach, which is generally advocated for within the psychological literature [
44
]. However, for comparison we also present an informed prior approach for
t-
tests.
Altogether, Bayesian statistics adds an additional family of procedures to the researcher's statistical toolkit, which can be used to complement classical frequentist statistics. To help facilitate the wider adoption of Bayesian statistics, we recommend that researchers present Bayes factors alongside
p
-values and effect sizes, with corresponding confidence intervals. We also encourage researchers to accompany their manuscripts with corresponding .jasp files. As .jasp files integrate data, analysis input options, and output this will allow readers to inspect and recreate reported analyses, which is an important pillar of reproducible science [
45
].
Acknowledgements
The authors would like to thank Jon Alm Eriksen, Daniel Lakens, and Dennis van der Meer for comments on previous versions of the manuscript.
Funding
DQ is supported by an Excellence Grant from the Novo Nordisk Foundation (NNF16OC0019856). The funder had no influence in the design, analysis, or interpretation of data or in the writing of the manuscript.
Availability of data and materials
The dataset analyzed during the current study is available on the Open Science Framework repository
https://​osf.​io/​emz4r/​
Ethics approval and consent to participate
Not applicable.
Competing interests
The authors declare that they have no competing interests.
Publisher's Note
Springer Nature remains neutral with regard to jurisdictional claims in published maps and institutional affiliations.
Open Access
This article is distributed under the terms of the Creative Commons Attribution 4.0 International License (
http://​creativecommons.​org/​licenses/​by/​4.​0/​
), which permits unrestricted use, distribution, and reproduction in any medium, provided you give appropriate credit to the original author(s) and the source, provide a link to the Creative Commons license, and indicate if changes were made. The Creative Commons Public Domain Dedication waiver (
http://​creativecommons.​org/​publicdomain/​zero/​1.​0/​
) applies to the data made available in this article, unless otherwise stated.