01.12.2018 | Research | Ausgabe 1/2018 Open Access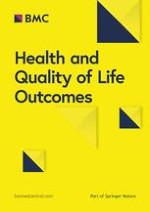 Benefits in pain perception, ability function and health-related quality of life in patients with failed back surgery syndrome undergoing spinal cord stimulation in a clinical practice setting
Zeitschrift:
Autoren:

Luciana Scalone, Furio Zucco, Angelo Lavano, Amedeo Costantini, Marisa De Rose, Paolo Poli, Gianpaolo Fortini, Laura Demartini, Enrico De Simone, Valentino Menardo, Mario Meglio, Paolo Cozzolino, Paolo A. Cortesi, Lorenzo G. Mantovani
Wichtige Hinweise
Electronic supplementary material
Abbreviations
CMM
Conventional medical management
FBSS
Failed back surgery syndrome
HRQoL
Health-related quality of life
IPG
Implantable pulse generator
LOCF
Last observation carried forward
MCID
Minimum clinically important difference
NICE
National Institute for Health and Care Excellence
ODI
Oswestry disability index
QALYs
Quality-adjusted life-years
Background
Failed Back Surgery Syndrome (FBSS) is a relatively common condition causing chronic low back and/or leg pain persisting or recurring after one or more lumbar surgeries, associated with functional disability, low levels of Quality of Life [
1
,
2
], and high rate of loss of productivity, with a significant economic impact [
3
,
4
]. It has been estimated that affects 0.61% of general population, with an annual incidence of 0.033% [
3
]. It has been reported that 30% of patients having lumbar spinal surgery will develop FBSS [
2
]. Low levels of Health-Related Quality-of-Life (HRQoL) have been reported for patients with severe chronic pain [
5
]. A systematic review reports that HRQoL in patients with FBSS is lower than in patients with other chronic conditions such as neuropathic pain disorder (e.g. diabetic polyneuropathy) and other conditions like stroke or heart failure [
6
]. The impact of FBSS and its management on individuals' health and its economic cost to society are considerable [
4
]. In patients who experience persistent pain after conventional medical management, Spinal Cord Stimulation (SCS) might be recommended [
7
]. More recently, specific recommendations for appropriate SCS implantation have been published [
8
]. In 2008 the National Institute for Health and Care Excellence (NICE) recommended the use of SCS for the treatment of neuropathic pain, including those caused by FBSS, and underlined the need of observational research able to generate robust evidence about the durability of benefits of SCS in the real world context [
9
]. Among the studies conducted in this area in the past years [
10
–
14
], the PRECISE study is the first real-world study showing the value for money of SCS in patients with FBSS refractory to conventional medical management. In particular, the cost-utility acceptability curve obtained from the analyses of the data suggests that under the assumption that decision makers' willingness to pay per Quality-Adjusted-Life-Years (QALYs) is €60,000, SCS implantation is cost-effective in 80 and 85% of cases, according to the NHS's and societal point of views, respectively.
Further investigations were conducted to assess the relationships and the trend of patients' health after treatment with SCS [
13
]. However, no real world data were analysed in those studies, despite the suggestions by the NICE [
15
]. The present work had more aims: to estimate 1) the amount of reduced levels of HRQoL that patients with FBSS can have compared to the corresponding general population, 2) the relationship between pain intensity, functional disability, and overall HRQoL, and 3) the improvement of patients' health in 2 years from SCS intervention in a clinical practice context. Furthermore, 4) we give some insights and make some suggestions on the choice of the patients' reported health instruments, which can contribute to perform a routine complete health assessment aimed to optimize treatment benefits in clinical practice.
Methods
Results
Discussion
Conclusion
The PRECISE study is novel in providing insights on the benefits patients can achieve in a real-world uncontrolled setting. The results obtained suggest that treatment with SCS + CMM of patients with FBSS refractory to CMM and characteristics similar to those who participated in this study, can provide clinically relevant improvement in terms of pain perception, functional ability and HRQoL as a whole. In practice, the present results, together with those on the value for money of SCS [
13
] can help decision makers to arrive at more informed and appropriate decisions aimed to optimize the management of FBSS patients not responding to CMM. In addition, a routine collection of HRQoL data and related parameters can be very useful to conduct informed and appropriate decisions on treatment. For this reason, the selection of an efficient combination of both generic and condition-specific instruments is crucial to obtain complete information without a too burdensome data collection process. In particular, we suggest the NRS, the ODI and the EQ-5D as an appropriate combination of instruments to be used to assess health in patients like those involved in the PRECISE study.
Acknowledgements
The present study was conducted also with the contribute of P. Cisotto, MD, from the Ospedale "S. Maria di Cà Foncello," Treviso, during the design, data collection and results interpretation, who has passed some years ago.
Furthermore, we would like to thank G. Beccagutti, M. Grifi, E. Tartaglione, C. Campo and D. D'Ostilio from Medtronic Italy, T. De Santo from Medtronic EMEA Regional Clinical Center and R. Ciampichini for their technical support. For the support provided during data collection, the authors would like to thank: C. Bonezzi, MD—Unità di Medicina del Dolore IRCCS Fondazione Salvatore Maugeri, Pavia; B. Cioni, MD—U.O. Neurochirurgia Funzionale e Spinale Policlinico Gemelli, Roma; G. De Carolis, MD—U.O. Terapia del Dolore Azienda Ospedaliero Universitaria Pisana, Presidio Opsedaliero "S. Chiara," Pisa; G. De Falco, MD—U.O. Fisiopatologia del dolore e Cure Palliative A.S.O. "S. Croce e Carle," Cuneo; V. Lalli - Ospedale Clinicizzato Ss. Annunziata, Chieti, Italy; E. Obertino, MD—U.O. Algologia e Cure palliative A.S.O. "S. Croce e Carle," Cuneo; MG Rusconi, MD—Dipartimento Anestesia, Rianimazione, Cure Palliative e Terapia del Dolore Azienda Ospedaliera "G. Salvini." The affiliations are valid at the time of data collection.
Funding
The study was sponsored by Medtronic Italy. Practical support was provided by Medtronic during the data collection and analysis.
Availability of data and materials
The data that support the findings of this study are available from Medtronic but restrictions apply to the availability of these data, which were used under license for the current study, and so are not publicly available. Data are however available from the authors upon reasonable request and with permission of Medtronic.
Ethics approval and consent to participate
The study participation of each center was previously approved by the Local Ethics Committee, present in each hospital according to the Italian regulations on clinical research. Eligible patients had to sign an informed consent form after receiving all the necessary information on the aim of the study, the type of data and the method of data collection.
Competing interests
The authors declare that they have no competing interests.
Publisher's Note
Springer Nature remains neutral with regard to jurisdictional claims in published maps and institutional affiliations.
Open Access
This article is distributed under the terms of the Creative Commons Attribution 4.0 International License (
http://​creativecommons.​org/​licenses/​by/​4.​0/​
), which permits unrestricted use, distribution, and reproduction in any medium, provided you give appropriate credit to the original author(s) and the source, provide a link to the Creative Commons license, and indicate if changes were made. The Creative Commons Public Domain Dedication waiver (
http://​creativecommons.​org/​publicdomain/​zero/​1.​0/​
) applies to the data made available in this article, unless otherwise stated.