01.12.2017 | Research article | Ausgabe 1/2017 Open Access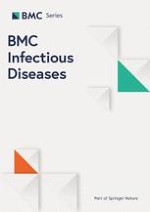 Better care provided to patients with tuberculosis at county designated TB hospitals (CTD) compared to non-CTDs in rural China
Zeitschrift:
Autoren:

Li Yuan, Hui Zhang, Changming Zhou, Weili Jiang, Qi Zhao, Xu Biao
Abstract
Background
The primary unit of tuberculosis (TB) medical care in China is the county TB dispensary or county designated hospital (CTD), where patients can receive free diagnosis and treatment. However, a substantial number of patients seek their anti-TB treatment from general health facilities (Non-CTDs). This study aimed to investigate the first anti-TB treatment experience and choice of health facilities of retreated TB patients and their determinants.
Methods
A cross-sectional study was conducted in Jiangsu, Shandong and Sichuan provinces. All registered re-treated TB patients were investigated using a structured questionnaire covering information on demographics, socio-economic characteristics, and previous anti-TB treatment experiences.
Results
Totally, 75.3% of 544 patients visited CTD directly for initial treatment. Patients who were female (OR:1.71, 95% CI: 1.01-2.87), over 40 years of age (OR:2.80, 95% CI: 1.24-6.33), from Jiangsu (OR:3.07, 95% CI: 1.57-6.01) and Sichuan (OR:4.47, 95% CI: 2.29-8.73) and those diagnosed before 2005 (OR:6.87, 95% CI: 4.24-11.13) had a significant higher risk receiving their initial treatment at a non-CTD. Patients were more likely to have standardized diagnosis and treatment regimens in CTD (89.8%) than in non-CTDs (65.9%). Patients treated in non-CTDs versus in CTD had a lower possibility to complete their treatment course during first TB episode (
χ
2
 = 3.926,
P
 = 0.048), but there was no significant difference in the cure rate between different facilities (CTD 60.8%, Non-CTDs 59.1%). Patients in non-CTDs incurred higher costs (1,360 CNY) than those treated in CTD (920CNY).
Conclusion
CTD play a key role in the National Tuberculosis Control Program. Patients should be guided to seek health care in county designated hospital, where they are more likely to receive appropriate examinations, treatment regimens and rigorous supervision, and to bear a lighter economic burden.