01.12.2017 | Case report | Ausgabe 1/2017 Open Access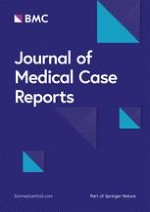 Bilateral blindness secondary to optic nerve ischemia from severe amlodipine overdose: a case report
Zeitschrift:
Autoren:

Raymond Kao, Yves Landry, Genevieve Chick, Andrew Leung
Abbreviations
AION
Anterior ischemic optic neuropathy
cAMP
Cyclic adenosine monophosphate
CPD
Continuous peritoneal dialysis
CRRT
Continuous renal replacement therapy
ECMO
Extracorporeal membrane oxygenation
FiO2
Fraction of inspired oxygen
FLAIR
Fluid-attenuated inversion recovery
INR/PTT
International normalized ratio/partial thromboplastin time
ION
Ischemic optic neuropathy
MRA
Magnetic resonance angiography
MRI
Magnetic resonance imaging
NAAION
Non-arteritic anterior ischemic optic neuropathy
PEEP
Positive end-expiratory pressure
PION
Posterior ischemic optic neuropathy
POVL
Perioperative vision loss
PRES
Posterior reversible encephalopathy syndrome
RCVS
Reversible cerebral vasoconstriction syndrome
Background
Calcium channel blockers (CCBs) are commonly prescribed cardiovascular medications, used in the treatment of hypertension, angina pectoris, cardiac arrhythmias, migraine headaches, and some circulatory conditions such as Raynaud's syndrome. CCB toxicity, caused by intentional or unintentional overdose, has devastating systemic effects. According to the 2002 annual report of the American Association of Poison Control Centers Toxic Exposure Surveillance System, 16% of all cardiovascular drug exposures were due to CCBs, however, this class of drugs accounted for 38% of deaths [
1
].
CCB overdose is known to be associated with hypotension and decreased level of consciousness. A case report from 1992 describes a female who developed a stroke, a rare complication, after a verapamil overdose [
2
]. To the best of our knowledge, this is the first reported case of bilateral cortical blindness following a severe CCB overdose.
Case presentation
A 49-year-old white woman was brought to our emergency department (ED) after an intentional overdose with 150 mg of amlodipine, 60 mg of escitalopram, and 6 mg of risperidone. Her past medical history included hepatitis C from a blood transfusion in 1993, remote intravenous drug use, diverticulitis, hypertension, mild chronic obstructive pulmonary disease, gastroesophageal reflux disease, anxiety, and depression. She was also seen by the ophthalmology service in 2007 with regards to declining visual acuity, secondary to early optic atrophy.
She was seen by family to be normal at 11:00 on the day of admission to our hospital, and was subsequently found by family members to have an altered level of consciousness at 13:50, at which point the emergency services were called.
Upon arrival to our ED at 14:00, she was found to be hypotensive with a blood pressure of 84/38 mmHg, tachycardia with a heart rate of 117 beats/minute, and obtunded with a Glasgow Coma Scale (GCS) of 9/15. She was immediately intubated for airway protection, placed on a cardiac monitor, and an arterial and central venous catheter was inserted. The initial resuscitation consisted of a bolus 2 liters of crystalloid administered intravenously, 2 g of calcium gluconate administered intravenously, 5 mg of glucagon administered intravenously, 1 ampule of dextrose 50% in water (D50W) administered intravenously followed by 70 units of bolus short-acting insulin administered intravenously followed by 70 units/hour infusion. She was also given 50 g of activated charcoal via a nasogastric tube for gastric decontamination. The Critical Care team was notified, and she arrived in our Intensive Care Unit at 14:30. Upon arrival, she required 30 mcg/minute of norepinephrine, 30 mcg/minute of epinephrine, and 2.4 units/hour of vasopressin to maintain a mean arterial pressure greater than 65 mmHg.
A point-of-care transthoracic echocardiogram was performed at 17:00 to evaluate her profound shock, which demonstrated an under-filled hyperdynamic left ventricle (Fig.
1
). There was no right ventricle (RV) dilatation, and RV systolic function was intact. This finding was indicative of a severe vasodilatory state causing her shock, as opposed to cardiogenic shock. We began aggressive administration of intravenously administered boluses with crystalloid fluids infused through a Level 1 rapid infuser. Initially, she improved hemodynamically with each 1 L bolus, demonstrating that she was preload-dependent in the setting of her vasoplegia. Her catecholamine requirements decreased significantly, norepinephrine 40 mcg/minute and epinephrine 40 mcg/minute to 25 mcg/minute and 10 mcg/minute, respectively, after a total of 23 liters of intravenously administered crystalloid boluses were given. She was maintained on the vasopressin 2.4 units/hour throughout the resuscitation process.
×
Despite continuous repletion of potassium with intravenously administered potassium chloride and orally administered potassium chloride, she developed refractory hypokalemia with associated changes on the electrocardiogram (ECG; Fig.
2
). She also required intravenously administered dextrose boluses despite a 10% dextrose infusion. Given the hypokalemia and hypoglycemia that were becoming problematic to treat, the decision was made to abandon hyperinsulinemic-euglycemia therapy in this patient, as she did not appear to have a strong component of insulin resistance.
×
She was mechanically ventilated on assist-control ventilation with a respiratory rate of 18 breaths/minute, pressure control ventilation at 19 cmH
2
O, positive end-expiratory pressure (PEEP) 5 cmH
2
0, and fraction of inspired oxygen (FiO
2
) 40% with oxygen saturation of 94%. Following 23 liters of fluid resuscitation, her oxygenation requirements greatly increased due to the volume overload causing significant pulmonary edema. Her mechanical ventilation requirements increased to assist-control ventilation rate of 27 breaths/minute, pressure control 36 cmH
2
O, PEEP 14 cmH
2
0, and FiO
2
100% to maintain oxygen saturation in the mid 80%. A portable chest radiograph confirmed that she had diffuse pulmonary edema (Fig.
3
) and she remained anuric. At 22:15, the nephrology service was consulted to initiate continuous renal replacement therapy (CRRT) for volume overload. At approximately 22:35, we discontinued administration of intravenously administered fluid boluses, minimized all intravenously administered fluid input, and administered a 200 mg bolus of intravenously administered furosemide. She had a good response and her urine output increased to 100 to 225 mL/hour. At 22:50 she continued to deteriorate with low blood pressure, tachycardia, and we proceeded to administer to her 1.5 mL/kg of 20% lipid emulsion therapy, to which she did not initially respond.
×
The cardiovascular surgery service was also consulted to assess the potential need for veno/venous extracorporeal membrane oxygenation (ECMO). At 23:30, the CRRT was started and she responded very well and ultimately did not require ECMO. At 00:30, her oxygenation status began to improve, with oxygenation saturation >90% on 100% FiO 2. From 00:30 to 10:30, she had gradual and complete reversal of her shock state. She was slowly weaned off all vasopressors, and continued to make urine after an initial 8 hours of complete anuria postadmission. By 13:00 the following day, she was off CRRT, with a urine output up to 500 ml/hour, thought to be secondary to post-acute tubular necrosis (ATN) diuresis. Her oxygen requirements continued to decrease and by 10:15 she was requiring 60% FiO 2 to maintain an oxygen saturation of 96 to 98%.
On clinical examination, she continued to recover and demonstrated no persisting organ dysfunction. Three days after admission, she was extubated and liberated from mechanical ventilation. She was alert and oriented, but complained of new onset visual impairment, specifically only seeing red and green colors, but unable to see any objects. Of importance, her visual acuity was relatively intact prior to admission with the exception of the stable optic atrophy. The remaining neurologic examination was otherwise normal. A magnetic resonance imaging (MRI) of her brain showed a few small foci of high signal on the diffusion-weighted image (DWI) sequence in her right frontal and parietal lobes consistent with acute infarcts (Fig.
4a
). These may have been from emboli to the right middle cerebral artery (MCA) territory. Alternatively, these may be deep watershed infarcts between the anterior cerebral artery (ACA) and MCA territories. In addition, both optic nerves were mildly thickened with high signal on DWI and fluid-attenuated inversion recovery (FLAIR), consistent with cytotoxic edema from infarction (Fig.
4b, c
). A lumbar puncture was performed which showed an elevated opening pressure (18 mmHg), but otherwise normal cerebrospinal fluid, and no evidence of central nervous system (CNS) vasculitis. Subsequent ophthalmologic evaluation revealed she had no light perception bilaterally despite best corrected vision, no light response, and mid-dilated pupils bilaterally. The intraocular pressure of her right and left eyes was 14 mmHg and 16 mmHg, respectively. Examination of the anterior segment was unremarkable bilaterally. Posterior segment examination revealed no evidence of disc edema, hemorrhage, retinitis, or vasculitis bilaterally.
×
Both ophthalmology and neuroradiology concluded that her blindness was probably due to optic nerve injury from the prolonged hypotension during the first 24 hours after the overdose. She was discharged from hospital 8 days postadmission in a stable condition; however, she was still burdened by binocular blindness. She was subsequently seen by ophthalmology as an out-patient; an examination again revealed no light perception in both eyes and complete nonreactivity to both pupils, consistent with complete optic atrophy suggesting severe optic nerve damage.
Discussion
As described above, amlodipine toxicity would be expected to have profound peripheral vasodilatory effects, while relatively sparing myocardial contractility and chronotropy. This was confirmed using point-of-care transthoracic echocardiography. The parasternal views revealed a hyperdynamic left ventricle, with under-filling and almost complete obliteration of her left ventricular cavity on short-axis view. This provided reassurance that there was no cardiogenic component to her shock state, and that cardiovascular collapse through profound peripheral vasodilatation was the primary component. Our decision to begin aggressive intravenously administered crystalloid resuscitation using a Level 1 rapid infuser was primarily to avoid systemic hypothermia. In the setting of profound vasodilatation, our patient was already predisposed to heat loss and hypothermia.
Our patient was seen in follow-up by her ophthalmologist as an out-patient 5 months' post-discharge. Unfortunately, her vision measured no light perception bilaterally without pupillary reaction to light. She was diagnosed as having complete optic atrophy suggestive of severe optic nerve damage which was felt to be irreversible.
Conclusion
In the setting of a CCB overdose causing persistent severe hypotension secondary to profound vasodilatory shock, multiple high-dose vasopressors support for the cardiovascular collapse can lead to worsening of existing optic atrophy resulting in bilateral blindness.
Acknowledgements
Not applicable.
Availability of data and materials
The datasets used in this case report are available from the corresponding author on reasonable request.
Ethics approval and consent to participate
Not applicable.
Consent for publication
Written informed consent was obtained from the patient for publication of this case report and any accompanying images. A copy of the written consent is available for review by the Editor-in-Chief of this journal.
Competing interests
The authors declare that they have no competing interests.
Publisher's Note
Springer Nature remains neutral with regard to jurisdictional claims in published maps and institutional affiliations.
Open Access
This article is distributed under the terms of the Creative Commons Attribution 4.0 International License (
http://​creativecommons.​org/​licenses/​by/​4.​0/​
), which permits unrestricted use, distribution, and reproduction in any medium, provided you give appropriate credit to the original author(s) and the source, provide a link to the Creative Commons license, and indicate if changes were made. The Creative Commons Public Domain Dedication waiver (
http://​creativecommons.​org/​publicdomain/​zero/​1.​0/​
) applies to the data made available in this article, unless otherwise stated.