01.12.2015 | Technical advance | Ausgabe 1/2015 Open Access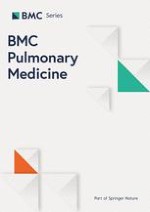 Biodegradable polydioxanone stents in the treatment of adult patients with tracheal narrowing
Zeitschrift:
Autoren:

Ludek Stehlik, Vladislav Hytych, Jana Letackova, Petr Kubena, Martina Vasakova
Wichtige Hinweise
Competing interests
Petr Kubena, Martina Vasakova and Ludek Stehlik report that they have a pending patent design (CZ PVZ 2014-39928). Jana Letackova and Petr Kubena are employed by ELLA-CS Ltd (Hradec Kralove, Czech Republic). Vladislav Hytych declares that he has no competing interests.
Authors' contributions
LS conducted patient evaluations; performed stent implantations and subsequent patient management; drafted and wrote the manuscript. VH participated as a consultant and performed external stent fixations. JL assisted with theoretical and legal aspects of the study. PK developed the tracheal stent used in the study based on proposals from MV and LS. MV participated in patient evaluation, performed stent implantations, and subsequent patient management. She contributed significantly to the interpretation of results and drafted the manuscript. All of the authors (LS, VH, JL, PK and MV) conceived the study, participated in its design, read and approved the final manuscript.
Authors' information
LS is the head of the ICU in the Department of Respiratory Medicine at Thomayer Hospital, and takes great interest in interventional bronchology. VH is a senior consultant at the Department of Thoracic Surgery at Thomayer Hospital. JL is deputy head of the Regulatory Affairs Department/Medical Information at ELLA-CS Ltd (Hradec Kralove, Czech Republic). PK is deputy head of the Research and Development Department at ELLA-CS Ltd. MV is a senior consultant for the Department of Respiratory Medicine at Thomayer Hospital.
Abstract
Background
Biodegradable stents that disintegrate after a period of time are expected to be well tolerated and have advantages over other stents that are more commonly used in practice today. Polydioxanone is a biodegradable polymer that is widely used during surgery with absorbable sutures.
Methods
We present cases from the first four patients to undergo a tracheal polydioxanone stent insertion. Indications included significant non-malignant tracheal stenosis in cases where primary surgical treatment was not possible. The stents were implanted using rigid bronchoscopy and patients received regular follow-ups as needed. This use of biodegradable stents in adult patients was a novel, previously untested approach. The study was approved by the Institutional Ethics Committee and was based on a project entitled; "Biodegradable stents in the management of stenoses of large airways" (project NT 14146-3/2013).
Results
Six biodegradable stents were implanted in four patients with benign stenoses. No technical difficulties occurred and no serious or life-threatening events were recorded. All patients reported some benefit from treatment.
Conclusion
Polydioxanone tracheal stents can be considered when a need for temporary support is expected, and as an alternative to other stents if the latter could compromise the patient. Owing to limited experience and observed disadvantages, further research is needed to fully assess this treatment.
Trial registration
This work is based on project NT14146 - Biodegradable stents in the management of stenoses of the large airways (2013–2015, MZ0/NT), registered from May 1, 2013 in The Research and Development and Innovation Information System of the Czech Republic and in ClinicalTrials.gov, reg. no.
NCT02620319
, December 2, 2015.