01.12.2018 | Review | Ausgabe 1/2018 Open Access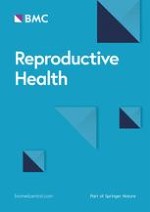 Birth preparedness and complication readiness among pregnant women in Ethiopia: a systematic review and Meta-analysis
Zeitschrift:
Autoren:

Abadi Kidanemariam Berhe, Achenef Asmamaw Muche, Gedefaw Abeje Fekadu, Getachew Mullu Kassa
Abstract
ᅟ
Birth preparedness and complication readiness is an essential component of safe motherhood programs that promote appropriate utilization of skilled maternal and neonatal care. Preparing for childbirth and its probable complications can reduce delays in seeking care. In Ethiopia, there were limited data on birth preparedness and complication readiness at the national level except a small scale studies conducted.This systemic review and meta-analysis study was conducted to assess the national estimates regarding the status of birth preparedness and complication readiness among pregnant women in Ethiopia.
Methods
Preferred Reporting Items for Systematic Reviews and Meta-Analyses (PRISMA) guideline was followed during systemic review and meta-anaysis. The databases used to identify studies were; MEDLINE, PubMed, Google scholar, CINAHL, EMBASE and African Journals Online. Appropriate search terms were used to retrieve published studies conducted in Ethiopia. Joanna Briggs Institute Meta-Analysis of Statistics Assessment and Review Instrument (JBI-MAStARI) was used for critical appraisal of studies. The meta-analysis was conducted using STATA 14 software. Forest plots were used to present the findings of this meta-analysis. The
I
2
test statistics and Egger's test were used to test heterogeneity and publication bias respectively. The pooled prevalence with 95% confidence intervals (CI) was computed. Duval and Tweedie nonparametric trim and fill analysis using the random-effect analysis was conducted to account for publication bias and high heterogeneity.
Result
Thirteen studies and six thousand four hundred ninety three participants were included in this meta-analysis and overall pooled result showed 32% with 95% (25.6, 38.5) of the pregnant women were prepared for birth and its complications. In addition, 51.35% of women save money for birth and emergency case, 38.74% women identified skilled birth attendant, and only 26.33% of pregnant women were aware of danger signs during pregnancy. One fifth (20.59%) of women arranged transportation and 54.85% of women identified the place of birth. Only 8.18%pregnant women identified potential blood donor for emergency cases.
Conclusion
Low proportions of pregnant women were prepared for childbirth and its complications. The Ministry of health, Regional health bureaus, health facilities and other stakeholders should work to improve birth preparedness and complication readiness among pregnant women in Ethiopia.