01.12.2017 | Case report | Ausgabe 1/2017 Open Access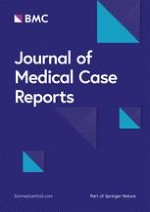 Blunt cardiac injury due to trauma associated with snowboarding: a case report
Zeitschrift:
Autoren:

Fuminori Yamaji, Hideshi Okada, Yasuhiro Nakajima, Kodai Suzuki, Takahiro Yoshida, Yosuke Mizuno, Haruka Okamoto, Yuichiro Kitagawa, Taku Tanaka, Shiho Nakano, Sho Nachi, Tomoaki Doi, Keisuke Kumada, Shozo Yoshida, Narihiro Ishida, Katsuya Shimabukuro, Hiroaki Ushikoshi, Izumi Toyoda, Kiyoshi Doi, Shinji Ogura
Abstract
Background
Cardiac trauma is associated with a much higher mortality rate than injuries to other organ systems, even though cardiac trauma is identified in less than 10% of all trauma admissions. Here we report blunt trauma of the left atrium due to snowboarding trauma.
Case presentation
A 45-year-old Asian man collided with a tree while he was snowboarding and drinking. He lost consciousness temporarily. An air ambulance was requested and he was transported to an advanced critical care center. On arrival, a pericardial effusion was detected by a focused assessment with sonography for trauma. His presenting electrocardiogram revealed normal sinus rhythm and complete right bundle branch block. Laboratory findings included a white blood cell count of 13.5 × 103/μl, serum creatine kinase level of 459 IU/l, and creatine kinase–myocardial band level of 185 IU/l.
Enhanced computed tomography showed a large pericardial effusion and bleeding from his left adrenal gland. There were no pelvic fractures. A diagnosis of cardiac tamponade due to blunt cardiac injury and left adrenal injury due to blunt trauma was made. Subsequently, emergency thoracic surgery and transcatheter arterial embolization of his left adrenal artery were performed simultaneously. A laceration of the left atrial appendage in the lateral wall of his left ventricle was detected intraoperatively and repaired. His postoperative course progressed favorably, although a pericardial effusion was still detected on chest computed tomography on hospital day 35. His electrocardiogram showed normal sinus rhythm and the complete right bundle branch block pattern changed to a narrow QRS wave pattern. He was discharged on hospital day 40.
Conclusions
The present case report illustrates two points: (1) severe injuries resulted from snowboarding, and (2) complete right bundle branch block was caused by blunt cardiac injury. The present report showed blunt trauma of the left atrium with complete right bundle branch block as an electrocardiogram change due to snowboarding trauma. To detect cardiac trauma in snowboarding accidents, an examination of an electrocardiogram is required in all patients who might have a bruised chest.