01.12.2017 | Review article | Ausgabe 1/2017 Open Access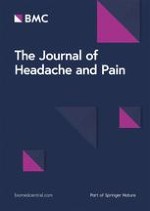 Botulinum neurotoxin type A for the treatment of pain: not just in migraine and trigeminal neuralgia
Zeitschrift:
Autoren:

Giorgio Sandrini, Roberto De Icco, Cristina Tassorelli, Nicola Smania, Stefano Tamburin
Abstract
Background
Despite their huge epidemiological impact, primary headaches, trigeminal neuralgia and other chronic pain conditions still receive suboptimal medical approach, even in developed countries. The limited efficacy of current pain-killers and prophylactic treatments stands among the main reasons for this phenomenon. Botulinum neurotoxin (BoNT) represents a well-established and licensed treatment for chronic migraine, but also an emerging treatment for other types of primary headache, trigeminal neuralgia, neuropathic pain, and an increasing number of pain conditions.
Methods
We searched and critically reviewed evidence for the efficacy of BoNT for the treatment of chronic pain.
Results
Meta-analyses and randomized controlled trials (RCTs) suggest that BoNT potentially represents a multi-purpose drug for the treatment of pain in several disorders due to a favorable safety profile and a long-lasting relief after a single injection.
Conclusions
BoNT is an emerging treatment in different pain conditions. Future RCTs should explore the use of BoNT injection therapy combined with systemic drugs and/or physical therapies as new pain treatment strategies.