01.12.2018 | Research | Ausgabe 1/2018 Open Access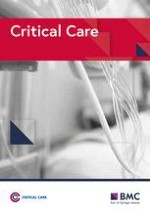 Bright environmental light improves the sleepiness of nightshift ICU nurses
Zeitschrift:
Autoren:

John E. Griepentrog, Hanna E. Labiner, Scott R. Gunn, Matthew R. Rosengart
Abstract
Background
Shift work can disturb circadian homeostasis and result in fatigue, excessive sleepiness, and reduced quality of life. Light therapy has been shown to impart positive effects in night shift workers. We sought to determine whether or not prolonged exposure to bright light during a night shift reduces sleepiness and enhances psychomotor performance among ICU nurses.
Methods
This is a single-center randomized, crossover clinical trial at a surgical trauma ICU. ICU nurses working a night shift were exposed to a 10-h period of high illuminance (1500–2000 lx) white light compared to standard ambient fluorescent lighting of the hospital. They then completed the Stanford Sleepiness Scale and the Psychomotor Vigilance Test. The primary and secondary endpoints were analyzed using the paired
t
test. A
p
value <0.05 was considered significant.
Results
A total of 43 matched pairs completed both lighting exposures and were analyzed. When exposed to high illuminance lighting subjects experienced reduced sleepiness scores on the Stanford Sleepiness Scale than when exposed to standard hospital lighting: mean (sem) 2.6 (0.2) vs. 3.0 (0.2),
p
 = 0.03. However, they committed more psychomotor errors: 2.3 (0.2) vs. 1.7 (0.2),
p
 = 0.03.
Conclusions
A bright lighting environment for ICU nurses working the night shift reduces sleepiness but increases the number of psychomotor errors.
Trial registration
ClinicalTrials.gov,
NCT03331822
. Retrospectively registered on 6 November 2017.