06.09.2017 | Original Article | Ausgabe 6/2017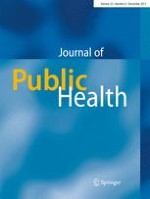 Business continuity planning—a survey of hospitals in Delhi
Zeitschrift:
Autoren:

Eilia Jafar, Udita Taneja
Abstract
Aim
This article aims to understand the status of business continuity planning (BCP) in hospitals in the National Capital Territory (NCT) of Delhi. The article also focuses on the role played by hospitals during a disaster.
Subject and methods
A mixed-methods research design was applied by developing a research instrument with qualitative and quantitative questions and collecting data by personally interviewing respondents. Two hundred seventeen interviews were conducted. Of these, 190 interviews were held with doctors and officials from hospitals in the NCT of Delhi. Twenty-seven experts from government departments, civil society organisations and the United Nations were also interviewed.
Results
This study shows that there is only limited understanding of the level of preparedness required for hospitals to continue functioning during and after a disaster event. All respondents confirmed having a BCP, but on investigation these plans were found to be either fire safety plans or contingency plans looking at mass casualties. A holistic plan for all critical aspects of hospital BCP is not available in 95.8% of hospitals; 47.4% of hospitals have poor to low levels of preparedness for all disaster risks; 48.4% of hospitals have a moderate level of preparedness, and only 4.2% have a high level of preparedness.
Conclusion
The findings indicate that the level of preparedness in hospitals in Delhi varies greatly. There is a need to approach BCP in a holistic manner, starting from an understanding of hazardous events, their impact on assets and planning for the continuation of critical functions when disaster strikes.