01.11.2010 | Original Article | Ausgabe 8/2010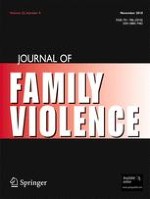 Can Callous-Unemotional Traits and Aggression Identify Children at High-Risk of Anti-Social Behavior in a Low Socioeconomic Group?
Zeitschrift:
Autoren:

Nina McLoughlin, Julia J. Rucklidge, Randolph C. Grace, Anthony P. McLean
Abstract
Frick et al. (
2005
) proposed that Callous-Unemotional (CU) traits may be an important personality dimension associated with youth offending. The goal of the present study was to examine whether CU traits were associated with risk factors for offending in a low SES sample of children aged 10 years to 11 years in New Zealand. Two subgroups were identified: one high (High-CU/Agg group) and one low (Low-CU/Agg group) on CU traits and aggression. Results showed that scores for the High-CU/Agg group were significantly worse compared to the Low-CU/Agg group on a range of measures including stress management, caregiver criminal convictions, and dysfunctional parenting. However, analyses revealed that the measure of aggression accounted for more unique variance compared to CU traits. Further research is needed with youths from low SES communities to develop a more robust profile of potential youth offenders.