01.12.2014 | Research article | Ausgabe 1/2014 Open Access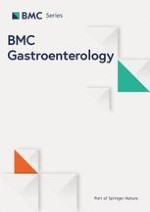 Can the type of gallstones be predicted with known possible risk factors?: a comparison between mixed cholesterol and black pigment stones
Zeitschrift:
Autoren:

Harshi TW Weerakoon, Jamburagoda GS Ranasinghe, Ayanthi Navaratna, Ramaiah Sivakanesan, Kuda B Galketiya, Shanthini Rosairo
Wichtige Hinweise
Competing interests
The authors declare that they have no competing of interests.
Authors' contributions
HTWW, JGSR, RS and KBG conceived and designed the study. KBG and SR did selection and recruitment of the patients. HTWW did data collection and analysis of serum lipid profiles. HTWW and AN analyzed the chemical composition of gallstones. HTWW, JGSR and RS did data analysis. HTWW drafted the manuscript. All authors read and approved the final manuscript.
Abstract
Background
Pathogenesis of gallstones (GS) is multifactorial and multiple genetic and environmental factors have been identified in different populations for different types of GS with varying prevalence. However the role of the each aetiological factor on the formation of mixed cholesterol and black pigment GS has not being addressed adequately. Hence in this study we attempted to compare known possible risk factors for mixed cholesterol and black pigment GS among two groups of patients with two types of GS.
Methods
The study was done on a cohort of patients with symptomatic GS admitted to the Teaching Hospital Peradeniya, Sri Lanka over a period of 18 months. Clinical and epidemiological data and physical parameters of the patients were recorded and surgically removed GS were analyzed chemically and physically to identify the type of GS. In addition lipid profile was done in all the patients with normal serum bilirubin levels.
Results
A total of 86 patients were included in the study. Mixed cholesterol GS was significantly common among females than males (χ2 test, p = 0.029). Mixed cholesterol GS was commonly seen among patients belonging to Moor ethnicity (χ2 test, p = 0.009). Majority of patients with mixed cholesterol GS had body mass index above 25 kg/m2 (χ2 test, p = 0.018). Black pigment GS were significantly common among patients with type II diabetes mellitus (Fisher's exact test, p = 0.035). Further all the patients with chronic haemolytic anaemia and alcoholic cirrhosis had black pigment GS. Age, family history, Fasting Blood Glucose, dyslipidaemia, lipid profile, parity and use of oral contraceptive pills in females, smoking and alcohol intake in males did not differ significantly among patients in the two groups.
Conclusion
Gender, ethnicity and body mass index can be used to predict the formation of mixed cholesterol GS and black pigment GS.