01.12.2017 | Research article | Ausgabe 1/2017 Open Access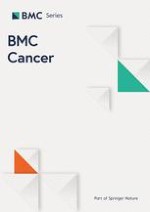 Cancer-related health behaviours of young people not in education, employment or training ('NEET'): a cross-sectional study
Zeitschrift:
Autoren:

Catherine H. Stewart, Philip Berry, Dunja Przulj, Charlene Treanor
Abbreviations
GHQ-12
12-item general health questionnaire
HSE
Health survey for england
NEET
Not in education employment or training
NS-SEC
National statistics socio-economic classification
Background
Methods
Aims of the study
Using cross-sectional health survey data for samples of 16–24 year olds, the aims of this study were: (i) to compare socio-demographic and mental and physical health-related characteristics of NEETs and non-NEETs; (ii) to investigate whether participation in cancer-related health behaviours were greater amongst NEETs and; (iii) whether any association between NEET status and such health behaviours persisted even after adjustment for socio-demographic and mental and physical health-related factors.
Design & setting of the study
Data for all 16–24 year olds who participated in the Scottish Health Survey (SHeS) and Health Survey for England (HSE) over the years 2010–2012 were downloaded from the UK Data Service [
28
–
33
]. The SHeS and HSE were designed to provide nationally-representative samples of adults (aged 16 years and over) and children (aged 0–15 years) in the general population living in private households in Scotland and England. Both were based on a two-stage stratified random sample design. Postcode sectors in each constituent country were ordered by region (Health Board in Scotland and Local Authority in England) and deprivation. The first stage of the design involved creating a sample of randomly-selected postcode sectors. At the second stage, a sample of addresses was randomly drawn from each selected postcode sector based on the Postcode Address File (PAF). All adults and up to two children at each address were eligible for inclusion in the survey. If there were more than two children within a household, then two were randomly selected for inclusion [
34
–
37
]. The health surveys were chosen as they contained data on a wide range of socio-demographic variables, including economic destination of respondents, as well as information on cancer-related health behaviours. Using data from Scotland and England provided a more representative view of NEETs across the UK and allowed for testing of independent effects of each constituent country on health outcomes.
Health behaviour outcomes
Binary indicator variables (yes/no) were created to reflect the following cancer-related health behaviours: current smoker; heavy drinker (defined as >14 units of alcohol per week for females and >21 units for males); participation in sport; <5 portions of fruit/vegetables the day before survey interview and unhealthy BMI. Unhealthy BMI referred to 'underweight' (BMI <18.5 kg/m 2), overweight (BMI 25–29.99 kg/m 2) or obese (BMI > =30 kg/m 2).
NEET status
Survey data on economic activity in the last week were used to create a NEET indicator variable. Respondents were defined as 'NEET' if activity included the following: unpaid work for their own or a relative's business; waiting to take up paid work; looking for paid work or a government training scheme; intending to seek work, but temporarily sick or injured; permanently unable to work or looking after home or family. The UK Government further classifies NEETs into unemployed or economically inactive [
1
]. NEETs are defined as unemployed (UE) if they have been actively seeking work within the last 4 weeks and would be available to start work within the next two weeks [
1
]. Otherwise, NEETs are defined as economically inactive (EI) if they have not been seeking work within the last 4 weeks and/or would not be able to start work within the next two weeks [
1
]. The EI definition captures long-term sick/disabled individuals or individuals looking after family/children. Survey data contained information on whether respondents had been seeking employment within the last 4 weeks and whether they would be available to start within the next 2 weeks, thus allowing a variable to be created to further identify NEETs as UE or EI.
Socio-demographic & health-related characteristics
Information obtained from survey data included sex, age, ethnicity, marital status, car/van access, top academic qualification, housing tenure, receipt of means-tested benefits, total annual household income and a measure of socio-economic position using the National Statistics Socio-economic classification (NS-SEC) [
38
]. Measures of physical and mental health status were also available including limiting long-term illness, self-assessed general health and non-psychiatric morbidity assessed using the 12-item General Health Questionnaire (GHQ-12) [
39
]. Higher scores on the GHQ-12 indicate a greater likelihood of probable psychiatric morbidity. Finally, variables were created to indicate year of survey interview and country of survey to investigate whether there was any change in likelihood of participation in cancer-related health behaviours in young people over time and if there were differences between Scotland and England.
Statistical analysis
Socio-demographic characteristics of NEETs and non-NEETs were compared by regressing NEET status on each of the socio-demographic characteristics in a univariate logistic regression model. Logistic regression was used to model the effect of being NEET on the odds of being a current smoker; heavy drinker; not participating in sport; having eaten less than five portions of fruit or vegetables the day before survey interview and having an unhealthy BMI, before and after adjustment for the other independent variables. NEET status was included in the model even if the effect was not significant. Since health behaviours of UE NEETs and EI NEETs are likely to be different, logistic regressions for health behaviours were performed before and after exclusion of EI NEETs. Further, as individuals aged under 18 years are not legally permitted to purchase alcohol or tobacco in Scotland or England, analyses for smoking and alcohol-related outcomes were restricted to survey respondents aged 18 years and over. Missing data were imputed using regression imputation. All analyses were conducted in IBM SPSS Statistics 21 [
40
].
Results
Discussion
This study aimed to contribute to the limited evidence base on whether not being in education, employment or training was associated with a greater likelihood of participating in cancer-related behaviours.
Socio-demographic characteristics of NEETs
Increasing age was significantly associated with increased odds of being NEET; however, this effect was stronger before exclusion of EI NEETs. This result, along with females being at an increased risk of being NEET before excluding EI NEETs, possibly reflects females taking time out of education or employment to start a family as they get older. The fact that effects of gender and age are reversed or attenuated when EI NEETs are excluded would appear to support this belief. Findings also support previous reports of NEETs being from socioeconomically-disadvantaged backgrounds [
41
].
In terms of health characteristics, fair-bad self-assessed general health and short-term non-psychotic psychiatric morbidity, (GHQ-12 score), were significantly associated with an increased risk of being NEET. These are known indicators of poorer mental health, which has been previously associated with becoming NEET [
15
].
Other differences noted between EI and UE NEETs related to having a limiting long-term illness, which was no longer significant after excluding EI NEETs. This result is expected since excluding EI NEETs would remove individuals with long-term illness/disability. Further, there was an increased likelihood of being NEET amongst SHeS versus HSE respondents after excluding EI NEETs. Although the difference was not statistically significant, this would suggest greater rates of unemployment amongst young people in Scotland compared to England. Increasing the sample size by adding data from more recent health surveys as they become available may confirm significant differences in the likelihood of being NEET across different regions of the UK.
Cancer-related health behaviours of NEETs
This study found a greater tendency for NEETs to participate in cancer-related unhealthy behaviours compared to non-NEETs. However, there were some differences in the effect of NEET status before and after exclusion of EI NEETs.
Strengths and limitations
Merging of health surveys allowed for cross-national comparisons of health behaviours associated with cancer. A particular strength was that the comprehensive data on economic profiles of respondents collected by these surveys allowed NEETs to be classed further as EI NEETs or UE NEETs. This was important since previous studies reported differences in socio-demographic characteristics and health behaviours of EI and UE NEETs [
59
,
60
]; a finding that was also confirmed by this study.
A strength of using the Scottish Health Survey is that information on respondents can be further linked to Scottish Morbidity Records, including the Scottish Cancer Registry (SMR06). The SMR06 scheme collects information on all residents in Scotland that have had a diagnosis of cancer. Future research could investigate the role of NEET status on developing cancer after adjustment for cancer-related behaviours and other socio-demographic characteristics, for a subset of the participants used in this study.
Cancer-related health behaviours, such as smoking, have also been associated with a greater risk of becoming NEET [
15
]. Due to the cross-sectional nature of the data, this study could not determine the temporal sequence of becoming NEET and participating in cancer-related behaviours and it was not possible to determine a causal effect of being NEET on cancer-related health behaviours, therefore reverse causation is possible.
Conclusions
This study has shown that NEETs were at an increased risk of exhibiting cancer-related behaviours compared to non-NEETs, including smoking, not participating in sport and having an unhealthy BMI. Attempts to reduce participation in such behaviours amongst NEETs may contribute to a reduction in cancers associated with these behaviours. However, policymakers should be aware of differences between unemployed and economically and inactive NEETs. This was particularly relevant for heavy drinking. As the likelihood of becoming NEET is greater in socioeconomically-disadvantaged groups, interventions to tackle unhealthy behaviours among NEETs may contribute to a reduction in health inequalities.
Acknowledgements
We would like to acknowledge the Bupa Foundation Fund Innovation Grant sandpit workshop for providing the opportunity to form the research team and create our research proposal. We also thank Dr Lucy Davies (Research Funding Manager at CRUK) for her continued help and guidance during the duration of the project.
Funding
This study was funded by Cancer Research UK (C53258/A19682) and the Medical Research Council/ Chief Scientist Office Social & Public Health Sciences Unit, University of Glasgow under the Measuring and Analysing Socioeconomic Inequalities in Health programme (MC_UU_12017/13 & SPHSU13). Cancer Research UK approved the final study design/proposal. There was no involvement of the funding bodies in data collection, analysis and interpretation and in writing the manuscript.
Availability of data and materials
Authors' contributions
CS, PB, DP and CT all devised the study. CS cleaned, merged and analysed the data. CS wrote the first draft of the report. PB, DP and CT critically reviewed the paper and suggested revisions. All authors read and approved the final manuscript.
Competing interests
The authors declare that they have no competing interests.
Consent for publication
Not applicable.
Ethics approval and consent to participate
Original ethical approval for the 2010–11 and 2012 Scottish Health Surveys was obtained from the Multicentre Research Ethics Committee for Wales and the Research Committee for Wales respectively [
37
,
61
]. For the 2010 and 2011–12 Health Surveys for England, original ethical approval was obtained from the Oxford B Research Ethics Committee and Oxford A Research Ethics Committee respectively [
62
–
64
]. Respondents sign consent forms at time of survey. No further ethical approval or consent was required when downloading the anonymised datasets for statistical and research purposes from the UK Data Service; however, registration with the site is required.
Open Access
This article is distributed under the terms of the Creative Commons Attribution 4.0 International License (
http://​creativecommons.​org/​licenses/​by/​4.​0/​
), which permits unrestricted use, distribution, and reproduction in any medium, provided you give appropriate credit to the original author(s) and the source, provide a link to the Creative Commons license, and indicate if changes were made. The Creative Commons Public Domain Dedication waiver (
http://​creativecommons.​org/​publicdomain/​zero/​1.​0/​
) applies to the data made available in this article, unless otherwise stated.