01.12.2017 | Research article | Ausgabe 1/2017 Open Access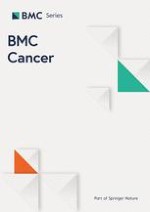 Cancer risks in a population-based study of 70,570 agricultural workers: results from the Canadian census health and Environment cohort (CanCHEC)
Zeitschrift:
Autoren:

Linda Kachuri, M. Anne Harris, Jill S. MacLeod, Michael Tjepkema, Paul A. Peters, Paul A. Demers
Wichtige Hinweise
Electronic supplementary material
The online version of this article (doi:
10.​1186/​s12885-017-3346-x
) contains supplementary material, which is available to authorized users.
Abbreviations
AHS
Agricultural health study
CanCHEC
Canadian Census Health and Environment Cohort
CMDB
Canadian mortality database
IARC
International Agency for Research on Cancer
ICD-O
International classification of diseases for oncology
SOC
Standard occupational classification
Background
The Canadian Census Health and Environment Cohort (CanCHEC) was assembled to investigate cancer incidence patterns in specific socio-demographic and occupational groups in Canada. The aim of the present study was to address an important gap in Canadian occupational cancer surveillance by providing a comprehensive analysis of cancer risks among men and women employed in agriculture, by using data from a representative sample of the Canadian population. To our knowledge, this is the first and largest study of its kind in Canada, enabling a systematic analysis of cancer incidence by occupational subgroup, on a scale not previously possible in a single study.
Methods
Results
Discussion
This analysis of a large, population-based cohort study of Canadian agricultural workers has confirmed many established patterns of cancer risk, and uncovered several novel associations. As expected, overall cancer risk was significantly lower for both men and women employed in agricultural occupations, in comparison with the rest of the working population. The incidence of main tobacco- and alcohol-related cancers, such as lung, liver and larynx was also significantly reduced for both men and women working in agriculture.
However, a cautious interpretation of our findings is warranted since this cohort was designed for the purposes of cancer surveillance, with the primary goal of identifying meaningful patterns in cancer incidence by occupation. Therefore, while this analysis sacrifices some detail and specificity compared to exposure assessments in studies designed to evaluate specific agricultural exposures, linkage projects such as this one provide a unique opportunity to examine cancer patterns by occupation for a large, nationally representative sample of the population. Although our findings do not elucidate specific exposure-response relationships, the associations identified in this cohort provide leads regarding exposures that may be implicated in cancer risk and warrant follow-up in other studies.
Furthermore, our sensitivity analyses demonstrate that most of the observed associations persisted after the exclusion of individuals diagnosed with cancer within 10 years of cohort inception. The excess risks of lip cancer, melanoma and NHL in men were also observed in the sub-cohort, along with the inverse associations for lung, liver, bladder and larynx cancers. Similarly, the array of increased and decreased risks observed for female agricultural workers in the main analysis were also observed in the sensitivity analyses. Therefore, the stable pattern of associations emerging in both the full CanCHEC cohort and the cancer-free sub-cohort suggests that the inclusion of pre-1991 cancer cases is unlikely to bias the observed cancer risks or create spurious associations.
Other limitations of this study include limited power for investigating less common cancers, especially within more refined agricultural subgroups. In addition, given the large number of cancer sites and occupational subgroups that were tested, some of the observed associations may be chance findings due to multiple comparisons.
In the beginning twentieth century, agriculture was the single most common occupation, employing over 1 million Canadians and accounting for one-third of all jobs. Over the course of our follow-up period, between 1991 and 2011, the total number of Canadian farms fell by over 74,000 and now represents less than 1% of the labour force. However, if agricultural populations experience higher incidence for certain types of cancer, understanding the magnitude of these increased risks represents an important step towards developing preventive efforts targeting these populations.
Despite the changing profile of Canadian agricultural workers, studies of this population continue to be relevant by providing insight into cancer risks associated with common exposures that are often found outside of agricultural settings. For instance, the large magnitude of UV-related risks, especially for lip cancer, underscores the substantial impact that may be achieved by preventive efforts in this area. Therefore, studies of agricultural workers can inform preventive interventions aimed at reducing the cancer burden in the general population.
Conclusions
In summary, the results of the present analysis point to excess risks for certain cancers among agricultural workers. A wide range of exposures is possible in agriculture, including pesticides, solvents, engine exhaust emission, UV light, dust, as well as zoonotic viruses and bacteria. Exposures can vary considerably between occupations, and even between farms, therefore future research must focus on specific exposures to identify and clarify which risk factors may contribute to the observed pattern of cancer incidence.
Acknowledgements
This research was supported by the Canadian Research Data Centre Network from the Social Science and Humanities research Council, the Canadian Institute for Health Research, the Canadian Foundation for Innovation, and Statistics Canada.
Funding
Linkage of the 1991 Canadian Census to the Canadian Cancer Registry was funded by the Canadian Institute for Health Information, Health Canada and Statistics Canada. This study was supported by the Workers Safety and Insurance Board of Ontario (Grant #11024).
Availability of data and materials
Data from the 1991 Canadian Census Cohort are available for researchers approved by Statistics Canada, within the Canadian Research Data Centre Network (http://www.rdc-cdr.ca/). Access is also available to external researchers through the Centre for Data Development and Economic Research (CDER) at Statistics Canada (http://www.statcan.gc.ca/cder-cdre/index-eng.htm) Researchers and organizations can also seek to work collaboratively with analysts at Statistics Canada. More information can be obtained by contacting Statistics Canada at statcan.had-das-das-had.statcan@canada.ca
Authors' contributions
Conception and design of the CanCHEC study, including data linkage and acquisition were lead and carried out by MT, PAP, and PAD. Conception and design of this analysis were carried out by MAH, LK and PAD. Exposure assessment was lead by LK, MAH and PAD. Data analysis was conducted by LK and JSM. Data interpretation and drafting of the manuscript was lead by LK. All authors participated in revising the manuscript for important intellectual content. All authors read and approved the final manuscript.
Competing interests
The authors declare no competing interests. No payment or services received from a third party. No relevant financial activities outside the submitted work. No patents (planned, pending, or issued) broadly relevant to this work. No other relationships or conditions or circumstances that present a potential conflict of interest.
Consent for publication
Not Applicable.
Ethics approval and consent to participate
This study was approved by the University of Toronto's Health Sciences Research Ethics Board. This linkage project was approved by the Statistics Canada Executive Management Board after consultation with Statistics Canada Confidentiality and Legislation Committee, Data Access and Control Services Division, and the Federal Privacy Commissioner. Although the research and analysis are based on data from Statistics Canada, the opinions expressed do not represent the views of Statistics Canada or the Canadian Research Data Centre Network.
Publisher's Note
Springer Nature remains neutral with regard to jurisdictional claims in published maps and institutional affiliations.
Open Access
This article is distributed under the terms of the Creative Commons Attribution 4.0 International License (
http://​creativecommons.​org/​licenses/​by/​4.​0/​
), which permits unrestricted use, distribution, and reproduction in any medium, provided you give appropriate credit to the original author(s) and the source, provide a link to the Creative Commons license, and indicate if changes were made. The Creative Commons Public Domain Dedication waiver (
http://​creativecommons.​org/​publicdomain/​zero/​1.​0/​
) applies to the data made available in this article, unless otherwise stated.