01.12.2015 | Research article | Ausgabe 1/2015 Open Access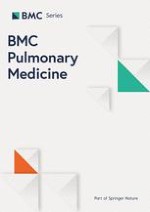 Cardiorespiratory effects of recruitment maneuvers and positive end expiratory pressure in an experimental context of acute lung injury and pulmonary hypertension
Zeitschrift:
Autoren:

Camille Doras, Morgan Le Guen, Ferenc Peták, Walid Habre
Wichtige Hinweise
Competing interests
The authors have no related conflicts of interest to declare.
Author contributions
CD performed the data collection, article drafting, data and statistical analysis and interpretation of the results. MLG contributed to data analyses and interpretation of the results. FP contributed to article drafting, statistical analyses and interpretation of the results. WH conducted the development of the conception and design of the experiments. All authors read and approved the final manuscript.
Abstract
Background
Recruitment maneuvers (RM) and positive end expiratory pressure (PEEP) are the cornerstone of the open lung strategy during ventilation, particularly during acute lung injury (ALI). However, these interventions may impact the pulmonary circulation and induce hemodynamic and respiratory effects, which in turn may be critical in case of pulmonary hypertension (PHT). We aimed to establish how ALI and PHT influence the cardiorespiratory effects of RM and PEEP.
Methods
Rabbits control or with monocrotaline-induced PHT were used. Forced oscillatory airway and tissue mechanics, effective lung volume (ELV), systemic and right ventricular hemodynamics and blood gas were assessed before and after RM, during baseline and following surfactant depletion by whole lung lavage.
Results
RM was more efficient in improving respiratory elastance and ELV in the surfactant-depleted lungs when PHT was concomitantly present. Moreover, the adverse changes in respiratory mechanics and ELV following ALI were lessened in the animals suffering from PHT.
Conclusions
During ventilation with open lung strategy, the role of PHT in conferring protection from the adverse respiratory consequences of ALI was evidenced. This finding advocates the safety of RM and PEEP in improving elastance and advancing lung reopening in the simultaneous presence of PHT and ALI.