01.12.2018 | Research article | Ausgabe 1/2018 Open Access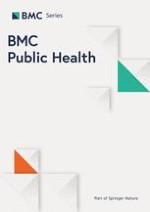 Caretaker-adolescent communication on sexual and reproductive health: a cross-sectional study in Unguja-Tanzania Zanzibar
Zeitschrift:
Autoren:

Saada A. Seif, Thecla W. kohi, Candida S. Moshiro
Abstract
Background
Caretakers/parents/caregivers/guardians play important roles in improving Sexual and Reproductive Health (SRH) of adolescents. Caretaker-adolescent sexual communication suggested to influence young people's sexual behaviours. Despite this significance, the communication is believed to be low in Unguja due to the increase of risky sexual behaviours among adolescents. This study assessed the pattern of such communication using IMB model as a framework.
Methods
This is a cross-sectional study targeted caretakers of adolescents aged 15–19. One thousand caretakers of adolescents were interviewed using structured questionnaire. Comparison between male and female caretakers on discussing different SRH topics to both sexes of adolescents was made. The mean-score difference of overall communication was examined using Univariate analysis of variance (ANOVA). Bivariate correlation and simple path analysis via regression was conducted to determine the association of IMB variables in relation to communication practice.
Results
This study finds 40.7% of caretakers had ever communicated with their adolescents on SRH matters and 9.2% reported to have had communicated in the past 30 days. The weighted topic measure revealed only 26.5% of caretakers communicated with their adolescents. Both caretakers communicated more with their female adolescents. The communication was more common between same sex and between caretakers and their biological adolescents (
p
< 0.000). Both male and female caretakers mostly discussed sexual abstinence to female adolescents while to male adolescents, HIV/STIs was mostly discussed by female caretakers and pregnancy by male caretakers. The least discussed topics to both sexes are safer sex and other contraceptives use. The bivariate correlations suggested that IMB constructs were inter-related and associated with communication practice.
Conclusion
Caretakers-adolescents communication on SRH in Unguja is low and it is not comprehensive. Caretakers fail to communicate with their adolescents on sensitive issues but do so on less sensitive ones. The pattern of communication found to vary across gender of caretaker and that of adolescent and depends on the nature of relationship between caretaker and adolescent. There is gender differences in selecting SRH topics of discussion. Interventions programmes have to include strategies that enhance caretaker's information, motivation and skills so as to improve SRH communication between caretakers and adolescent.