01.12.2018 | Case report | Ausgabe 1/2018 Open Access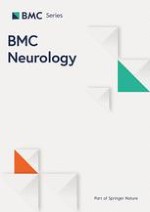 Case series of Creutzfeldt-Jakob disease in a third-level hospital in Quito
Zeitschrift:
Autoren:

Germaine Eleanor Torres Herrán, Andrés Damián Ortega Herrera, Braulio Martinez Burbano, Marcos Serrano-Dueñas, María Angélica Ortiz Yepez, Raúl Alberto Barrera Madera, Luis Alfredo Masabanda Campaña, Guillermo David Baño Jiménez, Denny Maritza Santos Saltos, Edgar Patricio Correa Díaz
Abstract
Background
Creutzfeldt-Jakob disease is a rare and fatal neurodegenerative disorder that affects mammals and humans. The prevalence of this disease in the United States is 0.5 to 1 per million inhabitants. So far in Ecuador, we do not know what the prevalence or incidence is, and only one case report has been written.
Case presentation
We present a case series of Creutzfeldt-Jakob disease in a third-level hospital in Quito. The average age of symptom onset in our patients was 58.8 years. The male to female ratio was 1:1. Two patients began with cognitive/behavioral symptoms, while 4 patients began with focal neurological signs; 1 case with ataxia, 2 with gait disorders and 1 with vertigo and headache. All of the patients had the clinical features established by the World Health Organization. In addition, the entire cohort was positive for the 14–3-3 protein in cerebrospinal fluid, and had high signal abnormalities in caudate and putamen nucleus in DWI and FLAIR IRM. Only in one case, did we reach a definitive diagnosis through a pathological study. All other cases had a probable diagnosis. In this series of cases, 6 out of 6 patients died. The average time from the onset of the symptoms to death in this cohort was 13 months.
Conclusion
This is the first report of a series of cases of Creutzfeldt-Jakob disease in Quito. Although definitive diagnosis must be histopathological, there are ancillary tests currently available that have allowed us to obtain a diagnosis of the disease.