01.12.2017 | Research article | Ausgabe 1/2017 Open Access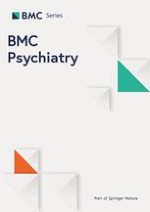 Changes in prevalence of psychotropic drug use and alcohol consumption among the elderly in Germany: results of two National Health Interview and Examination Surveys 1997-99 and 2008-11
Zeitschrift:
Autoren:

Ingrid-Katharina Wolf, Yong Du, Hildtraud Knopf
Abstract
Background
Psychotropic drug use and alcohol consumption among older adults need to be monitored over time as their use or combined use bears risks of harms. Representative data on changes in prevalence, patterns and co-relates of substance use are lacking in Germany.
Methods
Participants were older adults (60–79 years) from two German National Health Surveys: 1997–99 (GNHIES98,
N
 = 1,606) and 2008-11 (DEGS1,
N
 = 2,501). Included were drugs acting on the nervous system used during the last 7 days. Alcohol consumption was measured by frequency (daily drinking) and quantity (risky drinking: ≥20/10 g/day alcohol for men/women). Changes in prevalence adjusted for potential socio-economic and health-related confounders were calculated by logistic regression models approximated by the SAS LSMEANS statement.
Results
The prevalence of overall psychotropic drug use (20.5% vs. 21.4%) remained constant between the two surveys. Significant changes were observed in the use of some psychotropics (all GNHIES98 vs. DEGS1): Synthetic antidepressants (3.9% vs. 6.9%), St. John's wort (2.9% vs. 1.1%), benzodiazepines (3.7% vs. 2.5%), benzodiazepine related drugs (0.2% vs. 0.8%), narcotic analgesics (3.0% vs. 4.1%), anti-dementia drugs (2.2% vs. 4.2%) and anti-epileptics (1.0% vs. 2.3%). Significant changes were also observed in long-term use of synthetic anti-depressants (3.2% vs. 5.9%), St. John's wort (2.0% vs. 0.6%) and opioid analgesics (1.0% vs. 2.2%). Further, we found significant changes in benzodiazepines use (3.3% vs. 1.4%) among men, opioids use (2.9% vs. 7.3%) among people with a lower social status, and overall psychotropics (26.8% vs. 32.5%) as well as opioids use (4.4% vs. 8.1%) among those with a worse health status. Moderate alcohol consumption increased significantly (58.0% vs. 66.9%). Risky drinking remained unchanged (16.6% vs. 17.0%). In spite of significant increases in daily alcohol drinking (13.2% vs. 18.4%) psychotropic drug use combined with daily drinking remained unchanged (1.8% vs. 2.7%).
Conclusions
Although prevalence of overall psychotropic drug use remained stable, changes in the use of some psychotropic drug groups and alcohol consumption patterns have been observed. Further studies are required to investigate resulting health consequences and public health relevance of those outcomes.