01.12.2018 | Research article | Ausgabe 1/2018 Open Access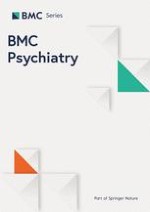 Characteristics, motivations and experiences of volunteer befrienders for people with mental illness: a systematic review and narrative synthesis
Zeitschrift:
Autoren:

Sarah Toner, Lauren M. Hickling, Mariana Pinto da Costa, Megan Cassidy, Stefan Priebe
Wichtige Hinweise
Electronic supplementary material
Abbreviations
NIHR
National Institute of Health Research
PRISMA
Preferred Reporting Items for Systematic Reviews and Meta-Analyses
RCT
Randomised Controlled Trial
Background
Methods
A systematic literature review, in accordance with the Preferred Reporting Items for Systematic Reviews and Meta-analyses (PRISMA) guidelines [
12
], was used to identify the characteristics of befriender volunteers in mental health. This was combined with a narrative synthesis grounded on the guidelines developed by Popay et al. [
13
] to describe their motivations and experiences in volunteering.
Search strategy
We searched the following databases: BNI, CNIL, EMBASE, MEDLINE, PsycINFO, Cochrane Registers, Web of Science (Psychiatry) and grey literature databases. The following search terms were used: volunteer descriptors (Group 1), mental health descriptors (Group 2) and outcome descriptors (Group 3) (Full list of search terms is available as Additional file
1
). The results from this search conducted on 11 April 2018 were included.
A secondary hand search was performed in relevant psychiatric journals, grey literature and references, and experts were contacted to identify additional relevant papers in the field.
Eligibility criteria
The review included primary studies reporting data on volunteer befrienders. Eligibility criteria were: i) participants were unpaid lay/nonprofessional volunteers, ii) the volunteer activity was a regular commitment (e.g. not a 'one-off') with an adult mental health population, iii) the volunteering activity involved only one-to-one, face-to-face contacts.
Texts were excluded if they reported information about: i) volunteers that were currently peers, peer workers, family members, paid carers, paid lay workers, mental health professionals or already known friends, ii) the volunteer activity was not specific to a population with severe mental illness (e.g. dementia/substance abuse/HIV/refugees/cancer volunteering), iii) the volunteering had other formats beyond one-to-one (e.g. groups), face-to-face contact (e.g. telephone helpline/online volunteering), iv) volunteering was part of a course requirement, v) volunteering was a one-off activity (e.g. helping after a natural disaster), vi) the literature was in an inappropriate extraction material (e.g. charity advertising booklet or report).
Data extraction and analysis
Following the search, all potential studies were exported into EndNote version X5 bibliographic software and duplicates removed. Titles and abstracts were screened for inclusion with a random selection of 20% of the abstracts being screened by a second assessor. If there was any ambiguity about the study, the full paper was obtained and reviewed by two assessors. Inter-reviewer agreement at the screening stage was 94%. There were no discrepancies relating to those papers selected for inclusion in the full-text search. Data extraction was completed by two assessors. Disagreements regarding full-texts were addressed by discussion and input from a third reviewer.
The following quantitative and qualitative data of the studies were extracted: i) about the studies: year, country, setting, aims, and methods; ii) about volunteers: number, age, gender, education level, employment status, religion, ethnicity, relationship status, living arrangements, motivations, previous experience in mental health volunteering, previous connection to organisation, previous experience as a patient in mental health care, volunteer role, volunteer activities, length of commitment, positive and negative experiences; iii) about the volunteering organisation: type, patient group supported, benefits to people with a mental illness, method of recruiting volunteers, volunteer selection criteria, matching process, volunteer training and supervision.
Narrative synthesis was used to analyse the motivations and experiences of the volunteers. MPC independently conducted the preliminary synthesis based on the extracted findings. By deductively conducting the narrative synthesis, preliminary themes were developed based on the hypothetic-deductive approach featured in the literature, with motivations categorised either as 'giving' (doing something for others) or 'getting', (doing something for themselves); and experiences as 'positive' or 'negative'.
These overarching categories were discussed with all members of the team through an iterative process of continuous discussion, critical reflection, reference to the extracted data and feedback, to ensure a range and depth of the materials. Similar concepts were grouped into the most suitable overarching category, and sub-categories were created where relevant. Tabulation and grouping data was used, selecting suitable illustrative quotations.
Results
The searches yielded a total of 24,655 papers which were then screened. Of these, two met the eligibility criteria. Results were combined with the studies identified in the earlier review [
11
], and one paper identified by experts that was unpublished at the time, but has been published since. A total of nine studies reporting volunteer befriender characteristics were included. The results of the searches and reasons for exclusion are detailed in Fig.
1
.
×
Overview of the papers
As shown in Table
1
, papers identified in the current review came from five different countries: five from the UK [
14
–
18
], and one each from Austria [
19
], Germany [
20
], Ireland [
21
] and the USA [
22
] and included a variety of study designs. Two papers did not state how many volunteers were included, and three provided data on fewer than 30 volunteers [
18
,
20
,
22
]. Not including the volunteers in the papers where no numbers were provided, we obtained information on a total of 577 volunteers. Texts were written in English or German.
Table 1
Summary of papers included in the systematic review
| Country | Year | Study design | Number of volunteers interviewed | Volunteer age (mean and age range) | Volunteer gender (% female) | Mental disorders of patientsb |
| --- | --- | --- | --- | --- | --- | --- |
| | 2018 | Survey of volunteers across 5 of the 8 regions in Austria | 360 | 54.5 | 78.8 | Adults with Serious Mental Illness (SMI) |
| | 1990 | Small questionnaire study | 13 | 21–27 | "Mostly female" | Chronically mentally ill |
| | 2015 | Prospective RCT of befriending | 73 | Not stated | Not stated | Adults with SMI |
| | 2013 | Service evaluation (questionnaire and qualitative interviews with volunteers) | 80, 14 of whom took part in qualitative interviews | 20–60 years-old | Not stated | Mothers with post-natal depression and complex needs |
| | 1989 | Naturalistic study, description of service | 31 | 18–59 | 73.3 | Isolated and lonely users of outpatient psychiatric services. Diagnoses: schizophrenia, manic depressive psychosis, depressive neurosis, anxiety states, dependent personality disorder. |
| | 2003 | Naturalistic study, profile of service | No detail | No detail | No detail | Socially isolated outpatients experiencing long standing mental health problems. 36% have depression, 10% dual diagnosis, 54% other (schizophrenia, manic-depression, anxiety, and long-term mental health problems). |
| | 2003 | Naturalistic study, profile of service | No detail | University students | Not stated ('Problems recruiting enough male volunteers') | People with enduring or severe/complex mental health problems. 70% of the 450 had schizophrenia. |
| | 2011 | Small questionnaire study | 8 | 50 (29–65) | 25 | Adults (outpatients) with difficulties to form and sustain friendships due to moderate/severe mental health problems. |
| | 2009 | Naturalistic study, service evaluation | 12 | Unclear. All but one estimated to be over 30, some of retirement age | 66.7 | People with severe mental illness (outpatients). Specific psychiatric diagnosis not obtained. |
Volunteering programmes
Characteristics of volunteers
Discussion
Conclusions
The results reported in this review suggest an increased attention to befriending programmes in research over the last eight years. Apart from most befrienders being female, the variability of characteristics of befrienders suggests that generalised conclusions are difficult. At the same time, it may underline the wide potential to establish more befriending programmes in different contexts, whilst the different motivations and experiences of befrienders point to possibilities for refining and specifying programmes for different types of befrienders.
Acknowledgements
The authors wish to acknowledge the researchers at the Unit for Social and Community Psychiatry, who provided feedback on an early draft of this paper.
Funding
This paper presents independent research funded by the National Institute for Health Research (NIHR) under its Programme Grants for Applied Research Programme (Reference Number RP-PG-0611-20002). The funding body was not involved in, and did not influence, the design of the study, data collection, analysis or interpretation of the data. The views expressed are those of the author(s) and not necessarily those of the National Health Service (NHS), the NIHR or the Department of Health.
Availability of data and materials
Not applicable.
Ethics approval and consent to participate
Not applicable.
Consent for publication
Not applicable.
Competing interests
The authors declare that they have no competing interests.
Publisher's Note
Springer Nature remains neutral with regard to jurisdictional claims in published maps and institutional affiliations.
Open Access
This article is distributed under the terms of the Creative Commons Attribution 4.0 International License (
http://​creativecommons.​org/​licenses/​by/​4.​0/​
), which permits unrestricted use, distribution, and reproduction in any medium, provided you give appropriate credit to the original author(s) and the source, provide a link to the Creative Commons license, and indicate if changes were made. The Creative Commons Public Domain Dedication waiver (
http://​creativecommons.​org/​publicdomain/​zero/​1.​0/​
) applies to the data made available in this article, unless otherwise stated.