01.12.2015 | Research article | Ausgabe 1/2015 Open Access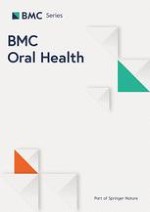 Characteristics of dental care-seeking behavior and related sociodemographic factors in a middle-aged and elderly population in northeast China
Zeitschrift:
Autoren:

Lu Liu, Ying Zhang, Wei Wu, Ruibo Cheng
Wichtige Hinweise
Competing interests
The authors declare that they have no competing interests.
Authors' Contributions
LL, YZ, WW, and RC conceived of and designed the experiments. LL, WW, and RC performed the experiments. LL and WW analyzed the data. LL and YZ contributed reagents/materials/analysis tools. LL and YZ wrote the paper. All authors read and approved the final manuscript.
Abstract
Background
The etiologies of oral disease are generally progressive and cumulative, such that compared with younger individuals, middle-aged and elderly people are at greater risk of active dental caries and periodontal disease risk. They usually suffer from multiple oral diseases, and obstacles to their use of dental care services are numerous.
Objectives
The objectives of this study were to investigate the characteristics of dental care-seeking behaviors and related sociodemographic factors in a middle-aged and elderly population in northeast China.
Methods
This was a cross-sectional study of 1188 subjects, including 792 middle-aged (35–44 years-old) and 396 elderly (65–74 years-old) residents of northeast China. Information on dental care-seeking behaviors and sociodemographic characteristics was collected during face-to-face structured interviews conducted between May and June 2010. Chi square tests, Ridit scoring, and multivariate logistic regression analysis were employed to characterize dental care-seeking behaviors and their associations with sociodemographic factors.
Results
A greater proportion of middle-aged participants reported a need for dental visits compared with the elderly participants (75.8 % vs. 60.9 %;
P
 < 0.01), as did more urban that rural residents (
P
 < 0.05). The majority of individuals in both the middle-aged and elderly groups obtained for dental care at their own expense, and they predominantly chose private dental clinics. Ridit analyses showed that education level and income were significantly associated with oral care in both middle-aged and elderly people (
P
s < 0.05). In addition, logistic regression analysis indicated that rural residence was negatively associated with dental visits in both middle-aged (odds ratio = 0.649, 95 % confidence interval: 0.447–0.884) and elderly (odds ratio = 0.604, 95 % confidence interval: 0.394–0.924) individuals.
Conclusion
The rate of dental care visits is low in the middle-aged and elderly populations of northeast China. Among sociodemographic factors, education level and income are positively associated with dental care visits, and rural residence is negatively associated with the frequency of such visits.