01.12.2018 | Research article | Ausgabe 1/2018 Open Access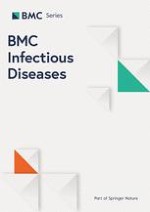 Characteristics of wild polio virus outbreak investigation and response in Ethiopia in 2013–2014: implications for prevention of outbreaks due to importations
Zeitschrift:
Autoren:

Ayesheshem Ademe Tegegne, Fiona Braka, Meseret Eshetu Shebeshi, Aron Kassahun Aregay, Berhane Beyene, Amare Mengistu Mersha, Mohammed Ademe, Abdulahi Muhyadin, Dadi Jima, Abyot Bekele Wyessa
Abstract
Background
Ethiopia joined the Global Polio Eradication Initiative (GPEI) in 1996, and by the end of December 2001 circulation of indigenous Wild Polio Virus (WPV) had been interrupted. Nonetheless, the country experienced multiple importations during 2004–2008, and in 2013. We characterize the 2013 outbreak investigations and response activities, and document lessons learned.
Method
The data were pulled from different field investigation reports and from the national surveillance database for Acute Flaccid Paralysis (AFP).
Results
In 2013, a WPV1 outbreak was confirmed following importation in Dollo zone of the Somali region, which affected three Woredas (Warder, Geladi and Bokh). Between July 10, 2013, and January 5, 2014, there were 10 children paralyzed due to WPV1 infection. The majorities (7 of 10) were male and below 5 years of age, and 7 of 10 cases was not vaccinated, and 72% (92/129) of < 5 years of old children living in close proximity with WPV cases had zero doses of oral polio vaccine (OPV). The travel history of the cases showed that seven of the 10 cases had contact with someone who had traveled or had a travel history prior to the onset of paralysis. Underserved and inaccessibility of routine immunization service, suboptimal surveillance sensitivity, poor quality and inadequate supplemental immunization were the most crucial gaps identified during the outbreak investigations.
Conclusion
Prior to the 2013 outbreak, Ethiopia experienced multiple imported polio outbreaks following the interruption of indigenous WPV in December 2001. The 2013 outbreak erupted due to massive population movement and was fueled by low population immunity as a result of low routine immunization and supplemental Immunization coverage and quality. In order to avert future outbreaks, it is critical that surveillance sensitivity be improved by establishing community-based surveillance systems and by assigning surveillance focal points at all level particularly in border areas. In addition, it is vital to set up in hard to reach areas a functional immunization service delivery system using the "Reaching Every Child" approach, including periodic routine immunization intensification and supplemental immunization activities.