01.12.2015 | Research article | Ausgabe 1/2015 Open Access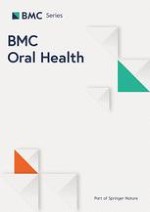 Characterization of a shorter recombinant polypeptide chain of bone morphogenetic protein 2 on osteoblast behaviour
Zeitschrift:
Autoren:

Yufeng Zhang, Yang Shuang, Hang Fu, Wei Zhou, Li Qian, Jing Dai, Richard J. Miron
Wichtige Hinweise
Competing interests
rhBMP2_108 was kindly provided by Hangzhou JIuyuan Gene Engineering Co., Ltd (Hangzhou, China) where Hang Fu, Wei Zhou, Li Qian are presently employed. The authors report no other conflict of interest for this study.
Authors' contributions
YZ, YS, HF, WZ, LQ, JD and RJM have made substantial contributions to conception and design, YZ, YS and JD have done the acquisition of data, and YZ, YS, JD and RJM have performed analysis and interpretation of data. YZ, HF, WZ, LQ and RJM have been involved in drafting the manuscript or revising it critically for important intellectual content. YZ, YS, HF, WZ, LQ, JD, RJM have given final approval of the version to be published.
Abstract
Background
Recombinant bone morphogenetic protein two (rhBMP2) has been utilised for a variety of clinical applications in orthopaedic surgery and dental procedures. Despite its widespread use, concerns have been raised regarding its short half-life and transient bioactivity in vivo. Recent investigation aimed at developing rhBMP2 synthesized from a shorter polypeptide chain (108 amino acids) has been undertaken.
Methods
The osteopromotive properties of BMP2 were investigated on cell behaviour. Five concentrations of rhBMP2_108 including 10, 50, 100, 200 and 500 ng/ml were compared to a commercially available rhBMP2 (100 ng/ml). Each of the working concentrations of rhBMP2_108 were investigated on MC3T3-E1 osteoblasts for their ability to induce osteoblast recruitment, proliferation and differentiation as assessed by alkaline phosphatase (ALP) staining, alizarin red staining, and real-time PCR for genes encoding ALP, osteocalcin (OCN), collagen-1 (COL-1) and Runx2.
Results
The results demonstrate that all concentrations of rhBMP2_108 significantly improved cell recruitment and proliferation of osteoblasts at 5 days post seeding. Furthermore, rhBMP2_108 had the most pronounced effects on osteoblast differentiation. It was found that rhBMP2_108 had over a four fold significant increase in ALP activity at seven and 14 days post-seeding and the concentrations ranging from 50 to 200 ng/ml demonstrated the most pronounced effects. Analysis of real-time PCR for genes encoding ALP, OCN, COL-1 and Runx2 further confirmed dose-dependant increases at 14 days post-seeding. Furthermore, alizarin red staining demonstrated a concentration dependant increase in staining at 14 days.
Conclusion
The results from the present study demonstrate that this shorter polypeptide chain of rhBMP2_108 is equally as bioactive as commercially available rhBMP2 for the recruitment of progenitor cells by facilitating their differentiation towards the osteoblast lineage. Future in vivo study are necessary to investigate its bioactivity.