01.12.2018 | Research | Ausgabe 1/2018 Open Access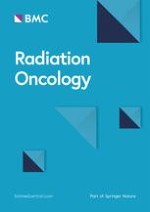 Children's experiences and responses towards an intervention for psychological preparation for radiotherapy
Zeitschrift:
Autoren:

Gunn Engvall, Viveca Lindh, Tara Mullaney, Tufve Nyholm, Jack Lindh, Charlotte Ångström-Brännström
Abstract
Background
Children can experience distress when undergoing radiotherapy as a reaction to being scared of and unfamiliar with the procedure. The aim was to evaluate children's experiences and responses towards an intervention for psychological preparation for radiotherapy.
Methods
A case control design with qualitative content analysis of semi-structured interviews and statistical analysis of anxiety ratings were used for evaluating a strategy for psychological preparation and distraction. Fifty-seven children aged 2 to 18 years and their parents participated – 30 children in the baseline group and 27 in the intervention group. Child interviews were performed and the child and their parents rated the child's anxiety.
Results
The intervention was most appropriate for the younger children, who enjoyed the digital story, the stuffed animal and training with their parents. There were some technical problems and the digital story was not detailed enough to fit exactly with various cancer diagnoses. Children described suggestions for improvement of the intervention. The ratings of the child's anxiety during radiation treatment showed no differences between the baseline group and the intervention group.
Conclusions
The children of all the age groups experienced their interventions as positive. The strength of the intervention was that it encouraged interaction within the family and provided an opportunity for siblings and peers to take part in what the child was going through. Future research on children's experiences to interventions should be encouraged. The intervention and the technical solutions could improve by further development.
Trial registration
The study design was structured as an un-matched case-control study, baseline group vs. intervention group. Trial registration:
ClinicalTrials.​gov
NCT02993978
, Protocol Record 2012–113-31 M. Retrospectively registered - 21 November 2016.