01.12.2015 | Research article | Ausgabe 1/2015 Open Access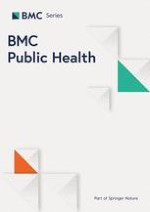 Children's implicit recall of junk food, alcohol and gambling sponsorship in Australian sport
Zeitschrift:
Autoren:

Amy Bestman, Samantha L. Thomas, Melanie Randle, Stuart D. M. Thomas
Wichtige Hinweise
Competing interests
A/Prof Thomas has conducted consultancy work with one of the teams in this study. This consultancy is not related to the content of this study.
Authors' contributions
AB: Student researcher. Participated in study design, data collection, data analysis and preparation of first draft of the paper. SLT: Study chief investigator. Designed study, participated in data collection and analysis and critical revision of paper. Lead supervisor of student. MR: Study co-investigator. Designed study, participated in data analysis and critical revision of paper. Co-supervisor of student. SDMT: Study co-investigator. Participated in the data analysis and critical revision of the paper. Provided statistical advice and support to student. All authors read and approved the final manuscript.
Authors' information
Not applicable.
Abstract
Background
In Australia, sport is saturated by the promotion of junk food, alcohol and gambling products. This is particularly evident on player jerseys. The effect of this advertising on children, who are exposed to these messages while watching sport, has not been thoroughly investigated. The aim of this research study was to investigate: (1) the extent to which children implicitly recalled shirt sponsors with the correct sporting team; (2) whether children associated some types of sponsors with certain sporting codes more than others; and (3) whether age of the children influenced the correct recall of sponsoring brands and teams.
Method
This experimental study conducted in New South Wales, Australia used projective techniques to measure the implicit recall of team sponsorship relationships of 85 children aged 5–12 years. Participants were asked to arrange two sets of magnets – one which contained sporting teams and one which contained brand logos – in the manner deemed most appropriate by them. Children were not given any prompts relating to sporting sponsorship relationships.
Results
Three quarters (77 %) of the children were able to identify at least one correct shirt sponsor. Children associated alcohol and gambling brands more highly with the more popular sporting code, the National Rugby League compared to the Australian Football League sporting code. Results showed that age had an effect on number of shirt sponsors correctly recalled with 9–12 year olds being significantly more likely than 5–8 year olds to correctly identify team sponsors.
Conclusions
Given children's ability to implicitly recall shirt sponsors in a sporting context, Australian sporting codes should examine their current sponsorship relationships to reduce the number of unhealthy commodity shirt sponsors. While there is some regulation that protects children from the marketing of unhealthy commodity products, these findings suggest that children are still exposed to and recall these sponsorship relationships. Results suggest that the promotion of unhealthy commodity products during sporting matches is contributing to increased awareness amongst children of unhealthy commodity brands. Further investigation is required to examine the extent and impact of marketing initiatives during televised sporting matches on children.